App State football focuses on defense in early bye week
This week, App State football heads into the first of two bye weeks this season looking to prepare for the next two road games against Southern Mississippi Sept. 20 and conference foe Georgia Southern Sept. 25, a Thursday night game.
"Having played two games you kind of get a better feel for your football team and know what you need to work on," head coach Scott Satterfield said. "Obviously, during the bye week we are going to work on things that we need to work on such as hitting on defense and tackling."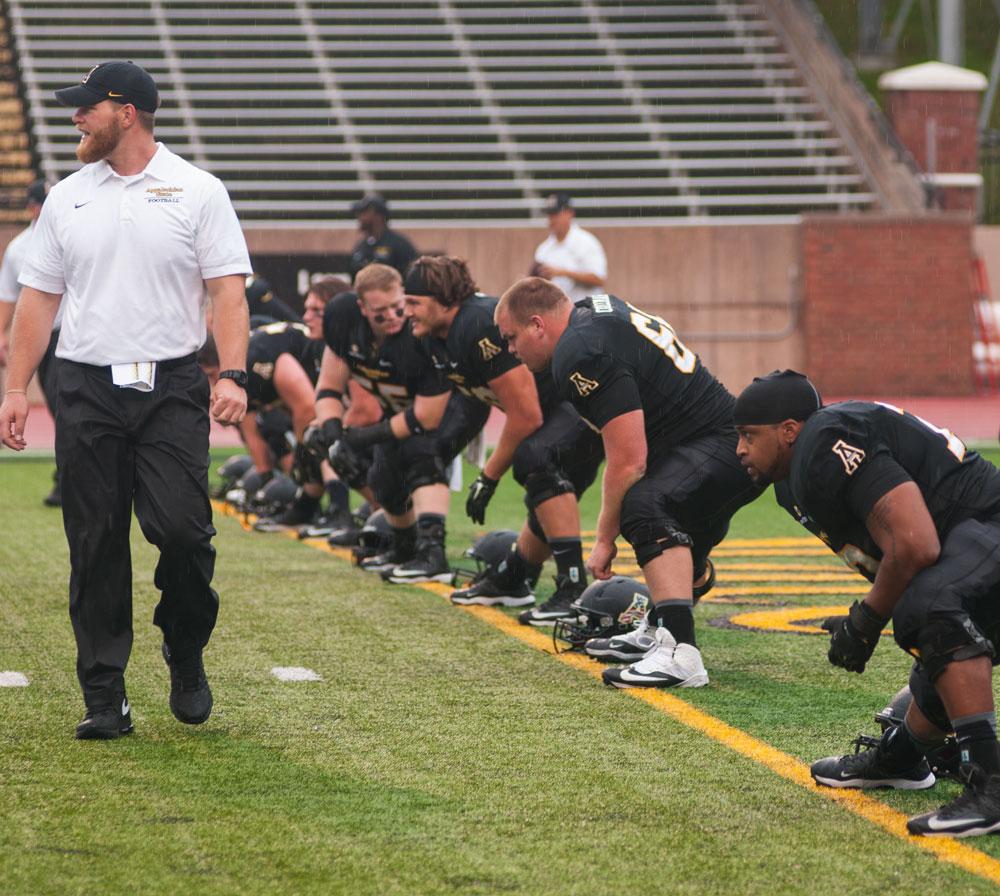 In the 52-14 loss to Michigan in the first game of the season, the Mountaineers gave up 560 total yards to the Wolverines. Against Campbell, App State only allowed 95 yards andshut out the Fighting Camels in a 66-0 thrashing.
"We went from a powerhouse in Michigan to FCS Campbell," junior wide receiver Simms McElfresh said. "We don't really know where we are right now so Southern Mississippi, who is the same level as us, will be a good gauge for us."
Georgia Southern will be a familiar foe for the Mountaineers in name only.
Under new head coach Willie Fritz, the Eagles now run the triple option, which takes some time to prepare for as they are the only team in the Sun Belt to run such an offense.
"We have never had to get back from a game on a Sunday and leave that next Wednesday," Satterfield said. "We are going to try and keep our guys in physically good shape after we get back from Southern Mississippi. We will be one day in shoulder pads and that's about it."
App State will have a stretch of five straight games after this week before they have a scheduled week off again.
Junior quarterback Kameron Bryant said he didn't think the Mountaineers would have a problem with that stretch of games.
"It is what it is," Bryant said. "You have just got to get it done. Preseason camp is a long stretch as well, so it won't be much of a problem at all for us. It's nothing we can't handle especially because we have good depth now."
The game against Southern Miss will kick off on Sept. 20 at 7 p.m. and will be televised on the new American Sports Network.
Story: Bryant Barbery, Intern Sports Reporter
Brooks Maynard, Intern Sports Reporter