Winning close ones
App State's last four wins have all come by four points or less.
The Mountaineers (10-9, 5-5) have shown a propensity for closing out games and have won two of their last three.
Head coach Angel Elderkin has seen some new faces emerge to make a difference after senior forward Maryah Sydnor suffered an injury.
Sophomore guard Bria Carter has been a difference maker for the Mountaineers, particularly defensively.
Home cooking
App State has 10 games remaining and six of them are home games, including the last four games of the season.
That is great news for the Mountaineers, who are 7-2 at home this season.
With so many home games left, the Mountaineers can still make a statement with their first-year head coach at the helm.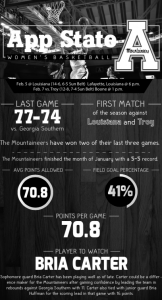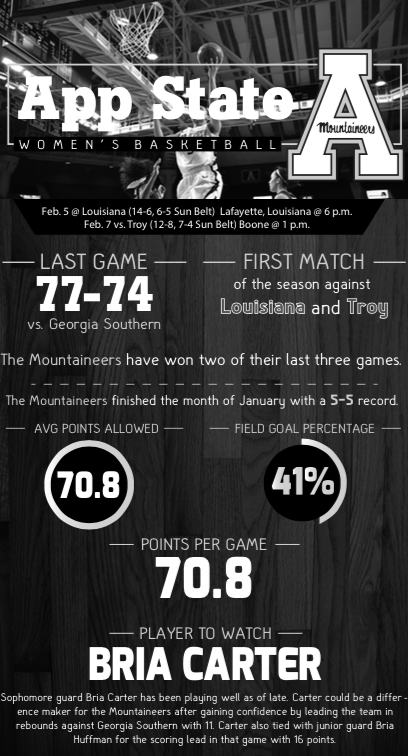 Story: Cory Spiers, Sports Editor