App State offense struggles in pitching gem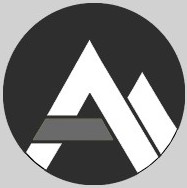 Appalachian State softball (17-26) lost a classic pitcher's duel 1-0 to USC-Upstate (41-5) despite a stellar performance from sophomore starting pitcher Shivaun Landeros.
"I've had a lot of ups and downs the past two weeks, but we had a few days off and I felt really good out there," Landeros said. "I did the best I could do out there and I'm really proud of everyone today."
Upstate struck first, scoring in the top of the third after junior outfielder Lindsay Kelly led off the inning with a double.
Sophomore outfielder Lindsay Greeson came in to pinch run for Kelly and advanced to third on a fielder's choice.
Sophomore outfielder Shellie Robinson drove Greeson in with a hard single to right. The hit gave Robinson her team leading 44th RBI.
The Mountaineers threatened in the bottom of the fourth after junior outfielder Dani Heichen reached on a single to center field. A successful bunt by junior second baseman Cynthia Gomez allowed Heichen to advance to the third.
After walking senior first baseman Lindsay Loudermilk, junior pitcher Anna Miller worked around the trouble, stranding two App State base runners to escape the inning unscathed.
Heichen, who extended her hit streak to a team-high 11 games with a base hit in the first, reached base twice and picked up one of the Mountaineers two hits on the day.
"I've been really focusing on hitting the ball into the ground because my speed kills," Heichen said.
The Mountaineers threatened again in the bottom of the fifth when sophomore infielder Alex Sohl was hit by a pitch.
Sophomore utility player Pepper Butler was called on to pinch run and advanced to second on sophomore outfielder Kristen Terry's infield single. However, Miller once again evaded trouble striking out Heichen to end the inning.
Miller pitched a complete game for the Spartans, striking out 12 Mountaineers and improving her record to 15-3 on the year. Landeros picked up the loss for the Mountaineers despite scattering 8 hits and only allowing one run.
After the game, head coach Shae Wesley gave praise to Landeros and the defense for shutting down the Spartan's offense.
"They're a very strong team offensively and [Landeros] gave eight hits but scattered them," Wesley said. "I'm very proud of her as well as the defense behind her."
App State will return to action Saturday as they host UNC-Greensboro in a double header that kicks off a three game weekend series. The first game will begin at 1 p.m. and the second will start at 3 p.m.
Story: Ben Cogsdale, Intern Sports Reporter