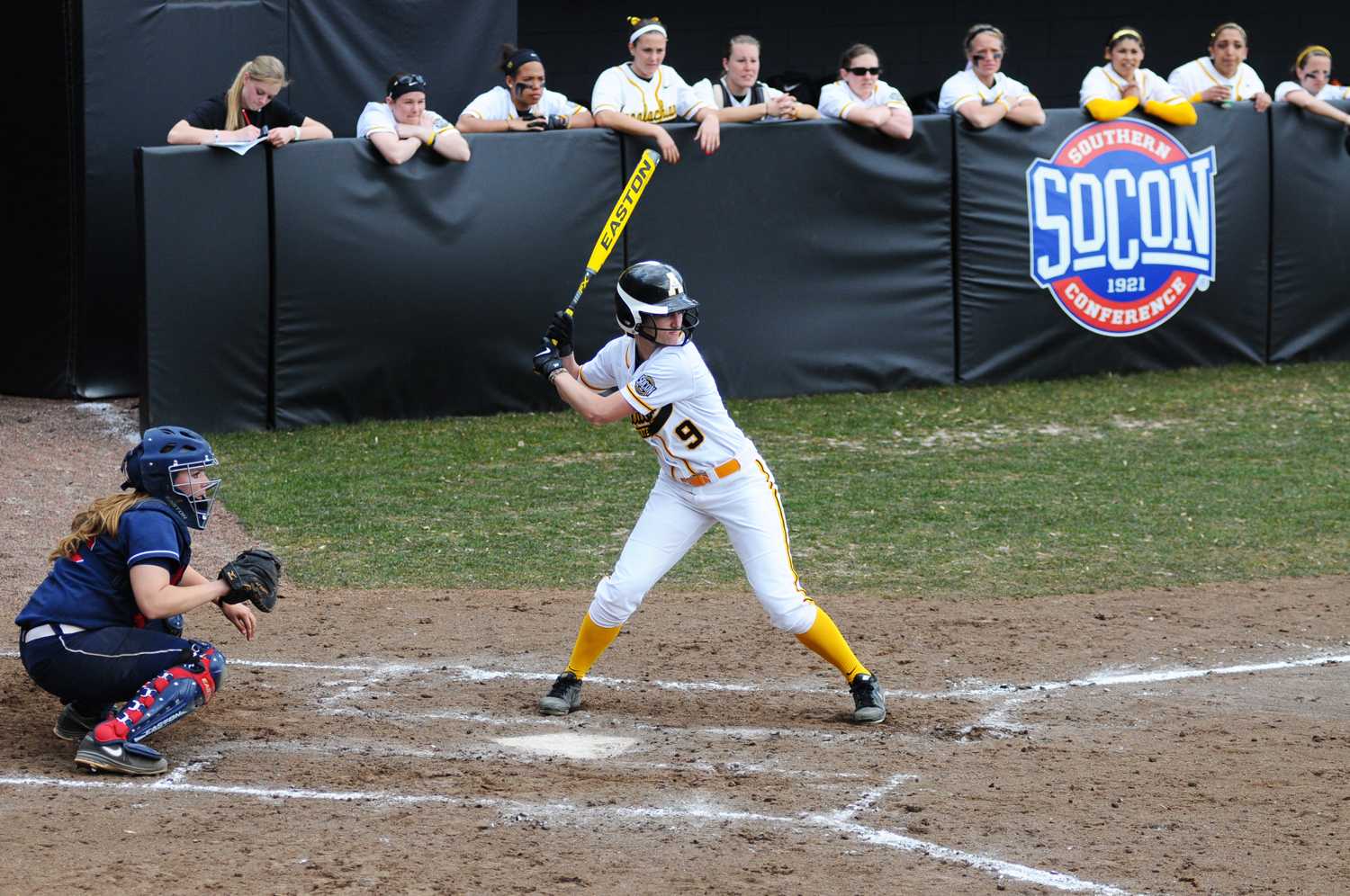 With the Southern Conference heating up, Appalachian State's softball team is ready to step up to the plate.
The team's Southern Conference record is 6-3 while their overall record is currently 12-11.
After winning at Chattanooga this past weekend, the team is ready to face off against the College of Charleston Friday and Saturday.
App State is showing a formidable conference record so far for in the current season with a young roster.
"I don't think having a young team hinders us at all," said Meghan Smith, one of the team captains and second basemen. "Our pitchers are young, but they're talented."
Having that talent has benefited them on the field, but it also has helped them off the field. Their motivation is clear.
"We don't pay attention to the team name on the front of the jersey," said assistant coach Roman Foore. "We play the team at hand."
Senior Allie Cashion, another captain of the team, expressed confidence in her team's newcomers for this season as well as seasons to come.
"The girls on our team play hard no matter how long they've been here, so I don't think it hinders us," Cashion said. "We're batting better, pitching faster and working well as a team."
The team may be inconsistent at times during the season, ranging all the way from a five-game winning streak to a four-game losing streak.
But Foore expressed his belief that as the team chemistry grows, they will become more consistent.
"During the season the girls have really meshed together well as a team," Foore said. "I'm really proud to be coaching them."
Story: JESS LYONS, Intern Sports Reporter
Photo Courtesy: APP STATE ATHLETICS