App State track and field received two honors this month, as the women's coach and director John Weaver was inducted into the Fayetteville Sports Club Hall of Fame, while high jumper Makayla Roten received SoCon field athlete of the week honors for the week of Feb. 5.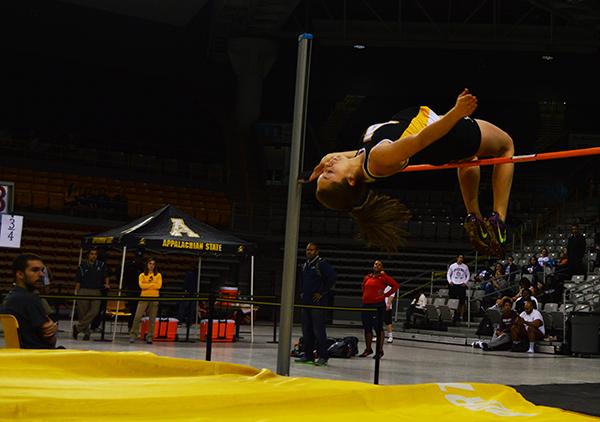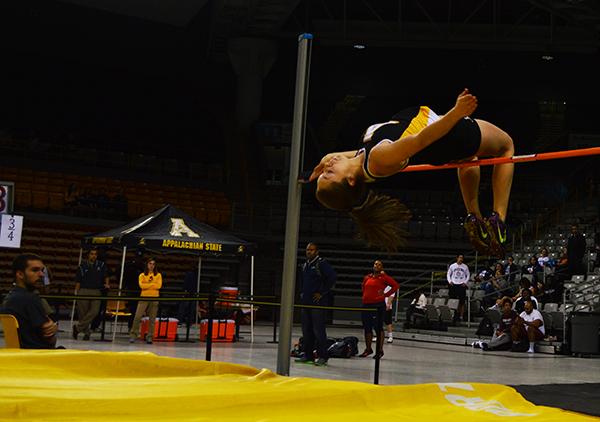 Weaver, who also serves as the director of the men's track team, compiled a 71-11 record for dual meets and six conference titles for cross country in his time at Douglas Byrd High School in Fayetteville.
At App State, Weaver has won 43 Southern Conference titles and 27 Conference Coach of the Year awards.
"Fayetteville is where I ended up after traveling so many years with my dad being in the army, so it's even more special for me to be able to kind of have recognition," Weaver said. "I have called it my hometown now and it sort of officially is my hometown now because they're recognizing me there."
Throughout his years at App State, Weaver has done everything from teaching, to coaching, to directing clubs. He is currently coaching the javelin throwers, the long sprints and the multi-event athletes.
"We have had so many great athletes and so many great coaches over the years that have done well with the athletes themselves, developing pride and the legacy of winning," Weaver said. "I feel like when I get something like this, it really is me representing our program more than anything."
While at App State, Weaver has trained six NCAA Division I All-Americans, 24 Division I qualifiers and a total of 164 Southern Conference individual performance champions.
Weaver is already seeing the success of his coaching this year with Roten, one of his freshman athletes.
Roten received the Southern Conference Athlete of the Week award for field eventsWednesday, and set a personal-best high jump height of 5 feet 8.75 inches at the 2014 Mountaineer Open Indoor Track Meet on Saturday.
That mark was also the overall Holmes Convocation Center record and helped her qualify for Junior Nationals, which are set to take place in Eugene, Ore., in July.
"It's actually kind of crazy that all my hard work from middle school through high school to the short time I've been here has started to pay off," Roten said. "I tied my personal best, and it shows that I'm getting more consistent."
Roten is the first Mountaineer to receive a SoCon Athlete of the Week award this season for track and field.
Weaver and Roten will be in action for the Mountaineers at the Cupid Classic on Friday in Birmingham, Ala., at 10 a.m.
Story: Jess Lyons, Sports reporter
Photo: Aneisy Cardo, Staff photographer