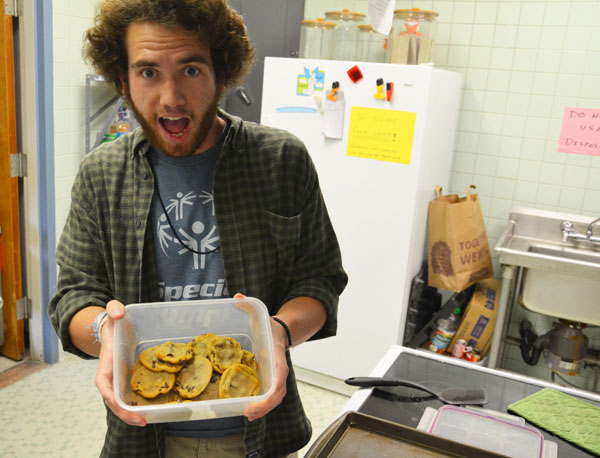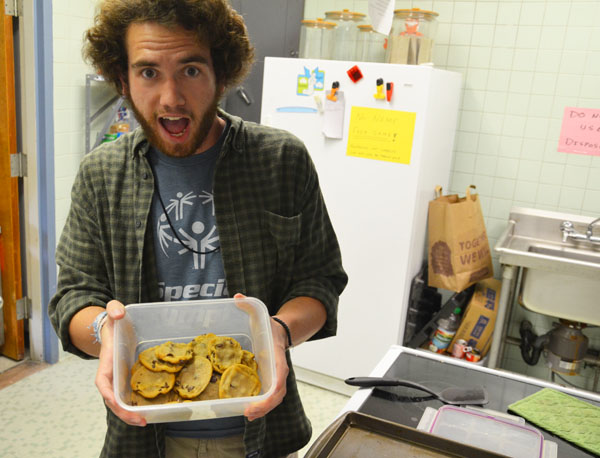 From high school cooking prodigy to being known as "Cookie Man" for handing out cookies on campus, junior public relations major Matt Mize does what he loves – cooking.
"I'm just trying to brighten people's day a bit," he said.
The Athens, Ga. native is known to hand out free cookies in class and invite people he just met over to dinner at the Wesley Foundation, where he lives and works as a community care coordinator.
Last spring, a girl that Mize gave a cookie to approached him, asking if he was the "Cookie Man" and then paid him back with a cookie.
"The fact that it came around which shows it had some impact in some way," he said.
Mize came to the university with a national cooking award he won in high school under his belt.
"The spring of my sophomore year, I did a competition with Johnson and Wales University and it's the National High School Chef of the Year," he said.
Mize placed fourth out of over 1,000 contestants nationwide in the pastry category with an original dish consisting of a hollowed-out apple stuffed and baked with pecans, brown sugar and walnuts with a strawberry and pomegranate sauce.
Mize took in thousands of dollars of scholarships from Johnson and Wales and did an internship the following summer and made a life decision about his cooking career.
"I was cooking three meals a day for staff and I learned a lot of cool techniques and different recipes," he said. "I found out I loved to cook and not in a professional setting. It takes the fun out of it working long hours and stuff."
Throughout high school, he continued to cook and bake at home where he learned the trick of the trade. Mize utilized his culinary talents as soon as he came to Appalachian in the fall of 2010.
"I got to college and found out it was cheaper to cook for myself rather than go out and eat and I cooked very well," he said. "And I enjoyed having people over for dinner – and the company more that came with that – kind of bringing people together because I think that it's extremely important if you're sharing life with people and kind of enjoying life together."
Mize began baking cookies to take to his classes and to strangers on campus to make people happy and pay the favor forward to one another.
"A dozen cookies is able to break the ice and warm people up to the idea of nice actions among one another."
Friend of Mize's and fellow Wesley Foundation attendee junior history major Gretchen Wilson shares a love of cooking with the "Cookie Man."
"I think there are plenty of people trying to do that, but I think Matt specifically found his avenue that he loves to work in and that he loves to share with other people," she said.
His current roommate, senior graphic design Alex Stutts, knew Mize was an award-winning cook, but didn't know how good he was or that he would use his culinary skills to make people happy.
"If someone were to do that for me, that would brighten my whole day," he said. "That would make so many worries disappear if I had one cookie."
Story and Photo: MICHAEL BRAGG, A&E Editor