Appalachian provides free tax help for students, faculty, and staff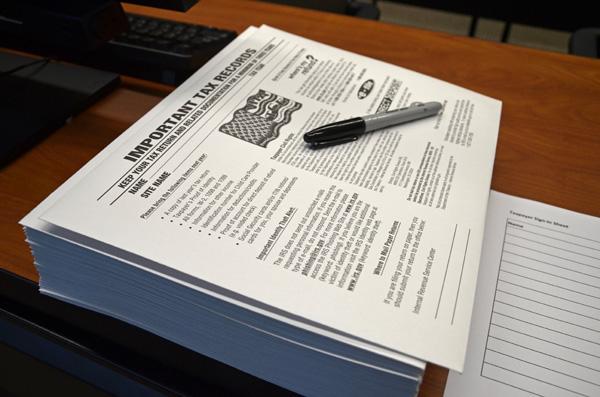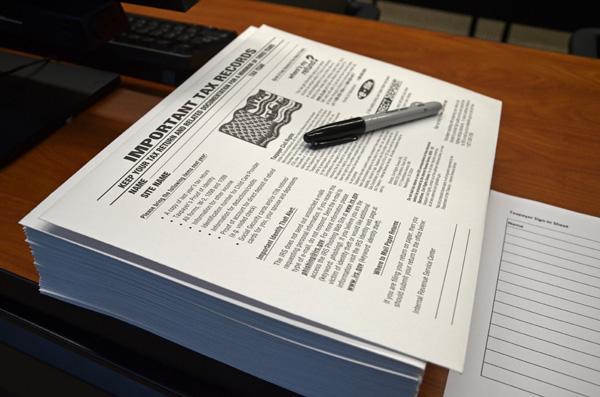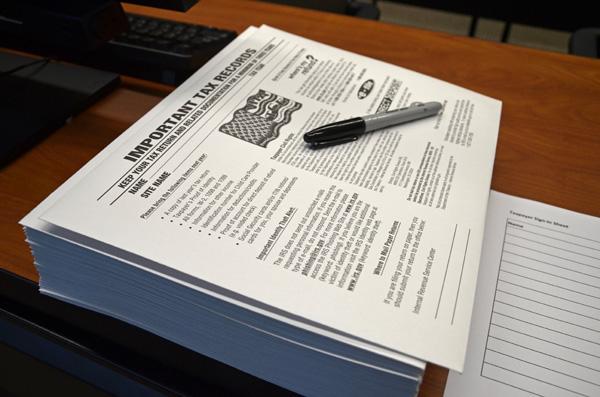 Appalachian State University will be providing tax aid with free assistance from student volunteers this tax season.
ASU has partnered with the IRS and with Wal-Mart, United Way and Goodwill to bring MyFreeTaxes, a tax filing service sponsored by Wal-Mart, to campus said accounting professor Mary Ann Hofmann.
"Help sessions will be available in Raley Hall room 2014 Wednesday and Thursday evenings from 5-8:30 p.m. during tax season," Hofmann said.
The first help session was held Wednesday night.
Hofmann said anyone could go to the help sessions for help getting started or with questions regarding their taxes.
Junior accounting major Leah Moss said she chose to be a student volunteer for MyFreeTaxes because "it seemed like a great opportunity for me to get my hands dirty. I can›t think of a better way to get hands on experience with tax law than to actually assist people with filing their taxes."
Moss said in order to help she had to pass online certifications with the IRS over winter break.
"The best parts about being involved with MyFreeTaxes is the opportunity for me to get to work hands on with tax law and to be able to give back to the Appalachian State Community" Moss said.
Senior accounting major Hogan Sellers said he volunteered to help with MyFreeTaxes because it was something to add to his resume.
"I think it's a good thing that people can come and get help with their taxes," Sellers said.
Story: STEPHANIE SANSOUCY, Senior News Reporter
Photo: BOWEN JONES, Intern Photographer