Appalachian State sets up for another 'homecoming' against Georgia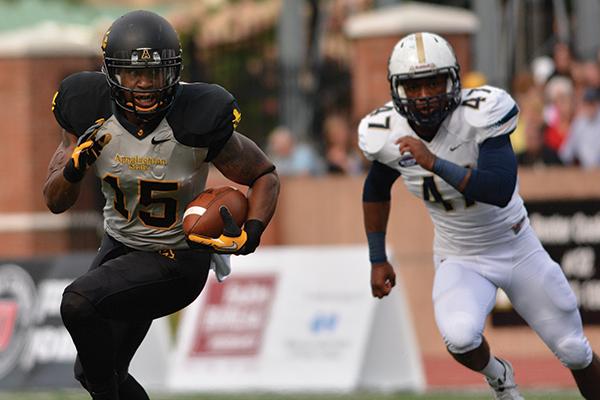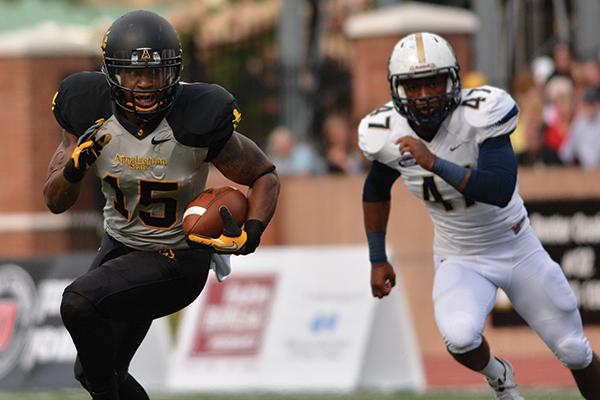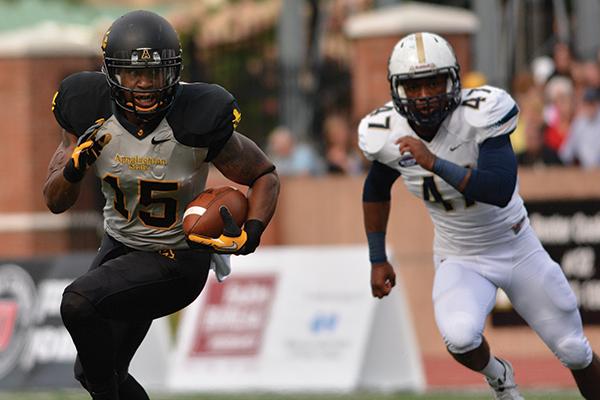 Appalachian State will travel to Athens, Ga., on Saturday to take on one of the country's powerhouse football programs, the Georgia Bulldogs.
Georgia (5-3, 4-2 SEC) already has two home victories over then-top-10 teams in the FBS, defeating No. 6 South Carolina 41-30 and LSU 44-41.
The Bulldogs are averaging 34.4 points per game and have a team featuring several players heading into the NFL.
"It's going to be a huge challenge for us to try to slow those guys down," head coach Scott Satterfield said in his SoCon weekly teleconference. "Georgia's coming off a big win against Florida. They obviously have great talent [and are] very well coached, so it will be a huge challenge for us this week."
The Mountaineers will look to knock off an SEC opponent for only the second time in school history.
The first came in 1975, when App State traveled to South Carolina and came away with a 39-34 win over the Gamecocks.
"Everybody knows the SEC is one of the best conferences out here in the country," Satterfield said. "There is no question about it, it's the best players in the country coming out of high school that are getting recruited to these [SEC] schools. They're big, they're fast and they look extremely strong. When you look at the competition in the SEC, you know all those teams all look the same."
Currently, 21 players on the App State roster are Georgia natives, so this weekend's game might mean a little more to some of the guys heading back home.
The young Mountaineers include freshmen starting on both sides of the ball. Inside linebacker John Law and running back Marcus Cox are both out of the state of Georgia.
"For me, there's always motivation any time you play against a team that's in the same state you are from," Law said. "Whether it's Georgia [or] Georgia Southern, all those Georgia teams always have an extra something."
Cox, like Law, is also anxious for a chance to play back home.
"It's a homecoming game for us, we're going to have a lot of family and friends at the game, so that's always exciting," he said. "Against a big school like Georgia, all the pressure is on them, so you just have to play your game and execute your game plan. So we just go out there, ball out and enjoy the atmosphere."
For a chance at a win in front of more than 90,000 screaming Bulldog fans in Sanford Stadium this weekend, App State obviously needs to play well on offense and defense, but also special teams, an often-overlooked facet of the game.
"No doubt about it, in special teams, we're always looking to make a big play," special teams coordinator Mark Ivey said. "We would love to get a kickoff return, a punt return, something like that. But it's not just a matter of making big plays and getting points, but it's being solid and winning the battle of field position, too."
Defeating the Bulldogs would mark the first victory over an FBS opponent since the historic 34-32 win over the Michigan Wolverines in 2007.
Satterfield has his players thinking confidently this week, in hopes of recording the team's third victory of the season.
"They put on their pants just like we do," he said. "We've never shied away from playing the bigger schools here at App."
Kickoff is slated for 12:30 p.m. and will be broadcast live on ESPN Gameplan and ESPN3.
Story: Nick Joyner, Sports Reporter
Photo: Justin Perry, Photo Editor