Every spring, apparel design and merchandising students at Appalachian State host the Spring Showcase. The showcase is a fashion show that provides apparel students with an opportunity to debut their designs publicly amid other student designers.
This year, student designers who participated in the Reebok sponsored studio will also showcase their finished prototypes on the runway.
Apparel design and merchandising professor Mitzi Cook said anyone affiliated with the apparel program, whether a major or minor, can participate in designing for the showcase.
Richard Prisco, interim department chair of applied design, said that this will be a great opportunity for the Reebok students to showcase their final prototypes that were professionally assembled by Reebok Future Divisions.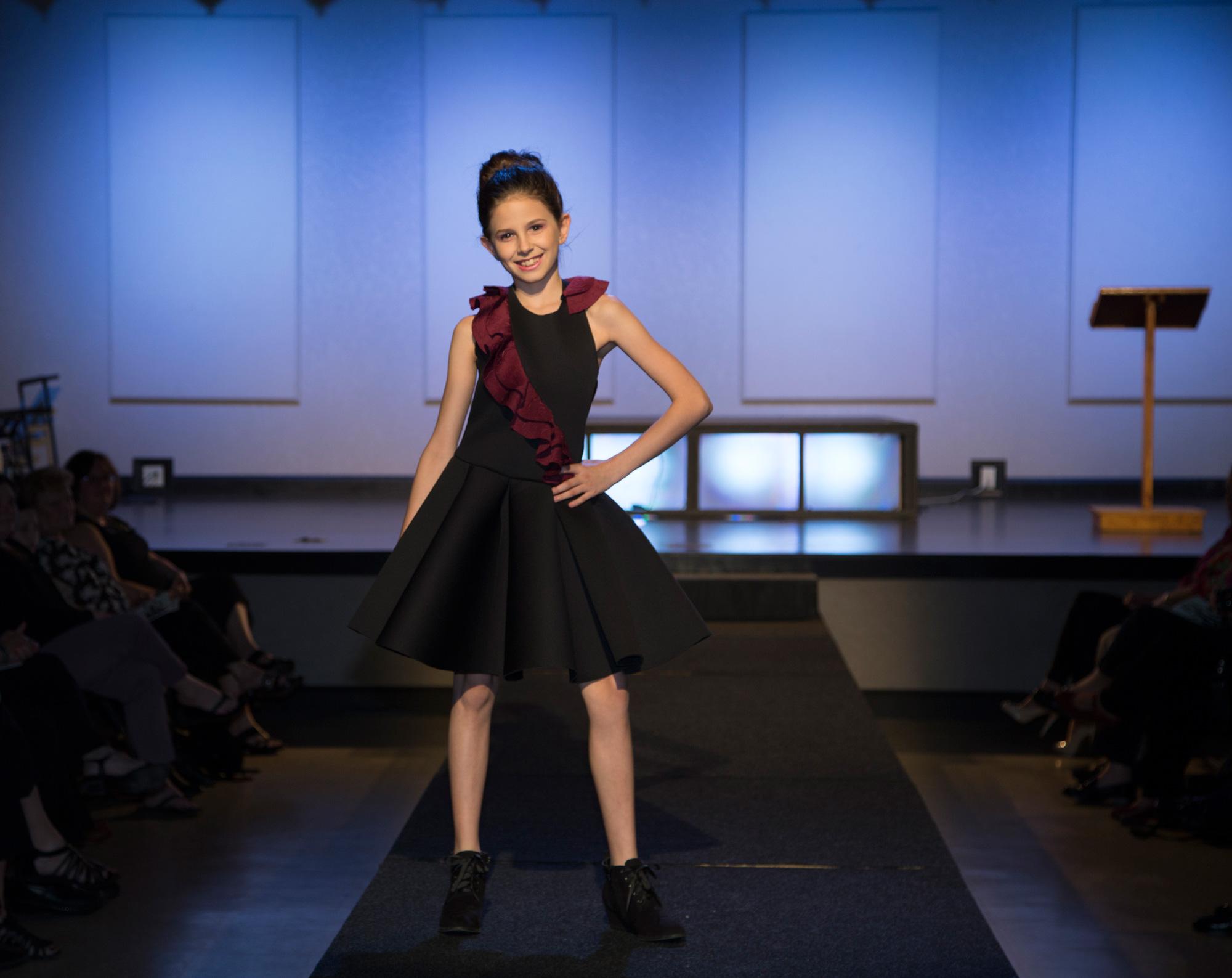 Lyndsay Moore, senior apparel design and merchandising major, is enrolled in the apparel production class, which is a senior level class preparing students for the showcase throughout the semester.
"[The showcase] is drilled into our heads from the moment you declare your major," Moore said.
Moore said she created three pieces that incorporated braid detailing for the pre-show last year.
"Our professors really encourage us to submit something into pre-show before we take apparel production," Moore said. "I'm so glad I did it last year because it gave me a little more insight into how it all works."
While last year her focus was the integration of braiding, this year her theme is lingerie.
"I really love the intricacy and delicacy of lace and chiffon, that was my inspiration," Moore said. "I wanted to bring a modern twist by embracing the comfort of sleepwear while still painting the intimacy associated with lingerie."
She has four complete looks, three for women and one for men.
"My models are some of my really good friends," Moore said. "It's been really fun to be able to work on this with them this semester."
A model call is organized by the visual merchandising class within the apparel department, but the designers are responsible for finding their own models in the end, Cook said.
Gissela Teran, sophomore interior design major, is one of Moore's models participating in the showcase. Teran said that she is really excited to experience a fashion show and to be a part of it.
"I've never been to a fashion show, let alone model in one, so I'm just really excited to do something new," Teran said. "Lyndsay has worked so hard on her lingerie line and I'm excited for everyone to see it."
Moore said the collection started as an idea in her head a few months ago, and that she is exhilarated for her final work to walk down the runway.
"It'll be the perfect end to my four years at Appalachian," Moore said. "I can't think of a better way to describe the feeling than bittersweet."
Cook said preparation and anticipation for the show is stressful, and sometimes the designers are displaying very personal inspirations through their work. Most apparel design students begin preparation for the showcase in the prior fall.
"Preparation includes research, sketching ideas, researching and locating materials, engaging models, attending showcase review sessions or in-class critiques, creating garment patterns either manually or by draping or with the CAD patterning software, constructing mock-ups for pattern test fit, making changes, then cutting and constructing in final fabrics," Cook said.
In addition to each student's individual preparation, faculty members within the apparel department assist in guiding students throughout the design and construction process. By aiding students in their efforts, Cook said she recognizes progress.
"Completing this process usually leads to a noticeable maturing effect and a new level of understanding, no matter the age of the student," Cook said. "It builds confidence to successfully navigate this complex process."
For about two or three years, professionals from the apparel industry and usually one graduate student from the ADM program judge the showcase.
Cook said several prizes have been given in the past. Some of these include best of show, second place prizes and third place prizes. The other winners are chosen based off various classes. A student designer is chosen from the apparel construction level, flat pattern level and designers who are not currently enrolled in an apparel class.
"Fashion shows are always exciting," Cook said. "Fashion, music, lighting, choreography, creativity, surprises, adrenaline, emotional reaction of the audience, it's all there in a live fashion show."
The showcase will take place in the Schaefer Center for the Performing Arts on April 24 at 4 p.m. Admission is $8 for students and $10 for general admission. Proceeds support the development of the show.
Story by: Rachel Brunner, Marketing Desk