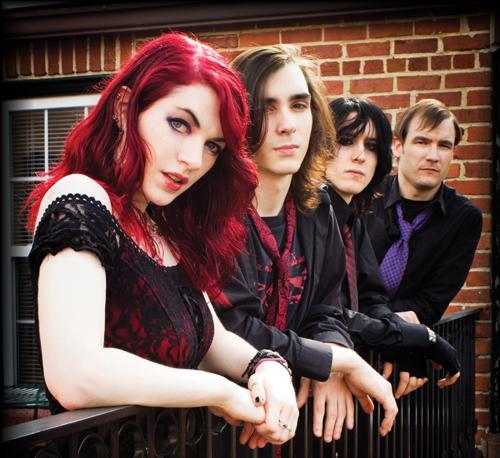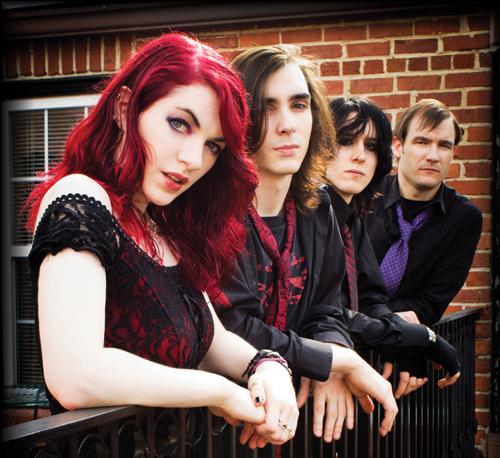 The Boone area metal and hard rock band Raimee is not only composed primarily of Appalachian State University students, but is also fronted by an Appalachian residence director.
The band, which signed with Crushing Skulls Records earlier this year, is currently in the process of recording an original album that will release later this spring.
Vocalist and primary songwriter Rei Haycraft earned a bachelor's degree in graphic design and media production and is now working on her master's in educational media production.
She is employed as an RD with the university and spends most her time writing songs and creating art. She is also working on a graphic novel project called "Revenant Aidenn," which is the inspiration for many of the band's songs.
Haycraft said it can be difficult to balance school with the busy life of being in a band.
"[We're] constantly recording, practicing and traveling to shows," Haycraft said, "We have met the most amazing people and have had the most wonderful experiences. It's challenging, but I wouldn't trade it for the world."
Guitarist Brandon Mullin has been playing and writing music for about eight years. He is now a senior studying recording and engineering in the music industry studies program, and aspires to be a music producer.
"We're always really busy," Mullin said. "Rei's got a full-time job in addition to being a full-time graduate student. My classes take up a lot of my time. Bennie [Michael] has a full-time job and usually works nights.
It can be really difficult at times to balance such an active band with work and being full-time students, but it's completely worth it."
Bassist Daniel Baldwin began his music career two years ago when he purchased his first guitar. Since then, he has been playing constantly.
"Outside of music, I don't know what I would want to do," Baldwin said. "Music is my life, and it brings me so much passion and joy that I don't know what else I could ever do that would make me feel this way."
Drummer Bennie Michael is an N.C. State graduate with a degree in science. He has been playing music his entire life, is completely self-taught and has been drumming since he was in high school.
The band has no immediate plans after all of its members complete school and will continue writing, recording and performing new material.
Raimee's next performance is May 17 at Ziggy's in Winston-Salem.
Correction: The original article said Raimee's next performance was April 26 at Doughton Pit. The Appalachian apologizes for the error.

Story: CHELLA MCLELLAND, Intern A&E Reporter
Photo Courtesy: AMY MESHER