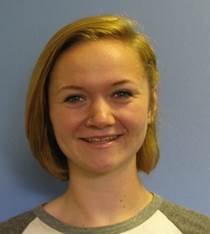 Appalachian State University student Anna M. Smith, 18, was reported missing and was last seen at noon Tuesday on campus in a residence hall, police said.
Smith is a freshman history and social studies education double major. University Police are in the early stages of investigation.
University Police Investigations Commander Todd Corley confirmed that the investigation is currently only a missing persons investigation and there is no evidence of an abduction at this stage.
Smith is 5 feet 9 inches tall with short red hair and blue eyes. She has a nose piercing and a black and white sunflower tattoo on her upper chest near her collar bone, as well as Latin lettering over her lower left ribs.
Anonymous tips can be submitted to the police online at http://police.appstate.edu/crime-tip-submission-form.
Crimes can also be reported to University Police over the phone at 828-262-8000.
Update: Sept. 4, 2014, 5:53 p.m.
In response to media reports and a campus-wide notification, Appalachian State University Police have been able to track Anna M. Smith's whereabouts from Tuesday night to Wednesday night, according to www.appstate.edu.
It was reported that Smith used Mountaineer SafeRide on Tuesday around 10:26 p.m. SafeRide is a university van service that provides transportation around campus for students during the evening hours.
Smith was also seen near her residence hall Wednesday between 6 p.m. and 6:15 p.m. She reportedly was wearing light colored clothing (shorts and a shirt).
Smith was reported missing Wednesday night after she was last seen by individuals in her residence hall at noon Tuesday.
Story: Carl Blankenship, News Reporter