Appalachian's Theatre puts on 'The Diary of Anne Frank'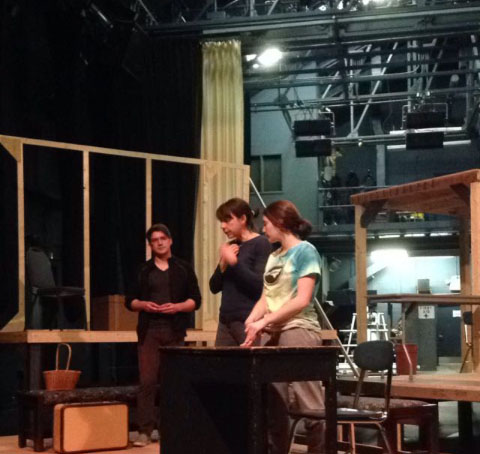 The Department of Theatre and Dance at Appalachian State University will sponsor the production of "The Diary of Anne Frank," which follows the famous story of the lives of two Jewish families in hiding during the time of the Holocaust as seen through the eyes of a young girl, Anne Frank.
The play will open at the Valborg Theatre on April 22 and continue through April 26.
There are 13 actors in the show, and more than 10 other student and faculty volunteers and employees, inclduing stage managers, sound designers and set designers, director Anna Ward said.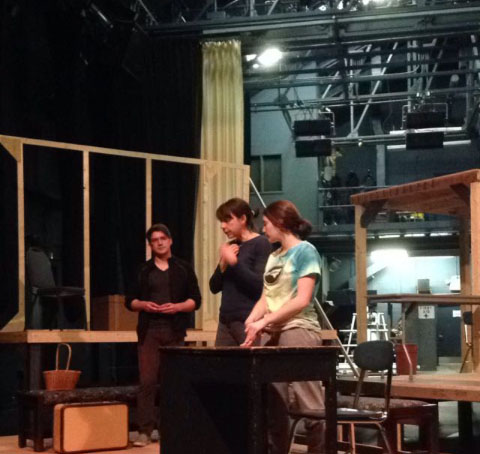 The role of Anne Frank is double-cast, played both by Raquelle Pollock, a junior psychology and dance studies major, as well as Kimberly Fiorentino, a senior theatre and psychology major.
"You see [Frank] as a completely normal person that was put in a completely not normal situation," Pollock said. "She wasn't this hero, she was a normal girl who had normal diary writings about her friends and family. I want to be sure I portray her as just a girl going through things."
This will be Pollock's first time acting on main stage, and Fiorentino's last act before graduating.
"I want to honor the story," Pollock said. "I want to honor what happened. I read 'The Diary of Anne Frank' in third grade, and I don't think I understood anything about it. I'm in awe of what happened to them and it's so disturbing that they didn't actually live."
"I've always been interested in that whole time period and the things the Jewish people in the Holocaust had to deal with," Fiorentino said. "I think that it's a really important story to tell and I'm really glad that we're able to tell that story."
This will be Appalachian's theatre and dance department's first production of "The Diary of Anne Frank," though Ward said there was a summer production of the famous memoir back in the 1990s that was produced in conjunction with Theatre Charlotte, where Keith Martin, a professor of theatre at Appalachian, used to work.
Tickets are $9 for students with an AppCard and $16 for the public. They can be purchased at the Theatre and Dance Box Office at 828 262-3063 or online.
Story: Molly Flinchum, Intern A&E Reporter