Artistic Rebuttal Book Project encourages art appreciation at Appalachian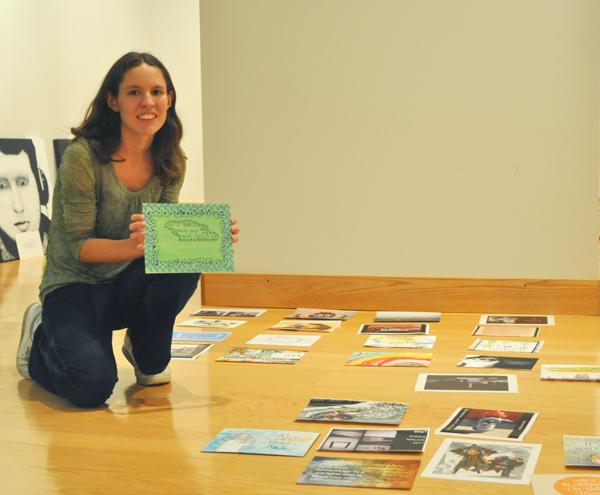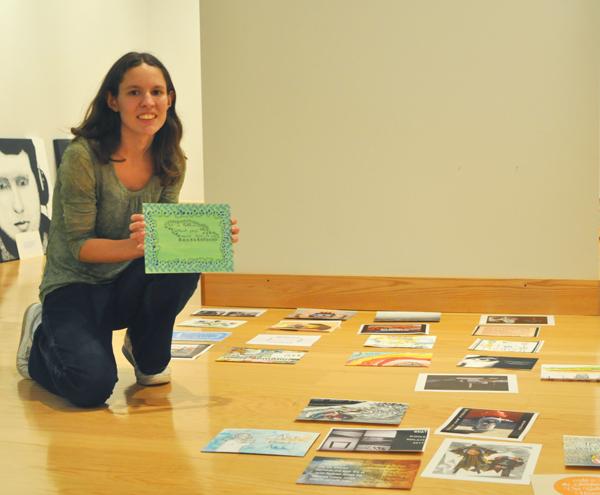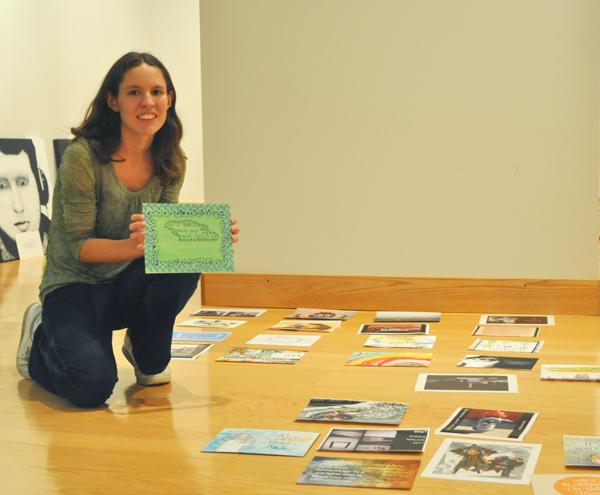 The newest Looking Glass Gallery feature concept was thought up when the artist was on the subway in Philadephia.
"[She] overheard a conversation between a few young people talking about how the arts are a worthless degree, and essentially saying that the arts are worthless in general," said Dianna Loughlin, senior art management major and Looking Glass Gallery curator.
The project is the brainchild of Amy Scheidegger, an arts advocate, graphic designer and children's book illustrator.
"Obviously the arts are really important to her," Loughlin said. "They define who she is. That conversation really pissed her off."
But instead of just sitting around angrily, Scheidegger took charge and the Artistic Rebuttal Book Project was born.
Her response was to send out a request to the public for what she calls "rebuttals," or 9-inch wide by 7-inch high works of art with statements emphasizing the importance of art in society.
Then the project came to Appalachian. Faculty, staff and students were encouraged to submit artwork during October that relate to the project to go in the book.
"We have a lot of universities, and this is a great project at the university level because budget cuts affect every department of the university, especially here, but the arts are usually the first to go no matter what college you're attending," Loughlin said.
Project organizers hope to ultimately give a copy of the Appalachian version of the book to Appalachian administrators as a sort of "visual petition."
Senior studio art major Kelly Ensley was compelled to submit two paintings to the project to help prove how valuable art is.
"A lot of the time people don't understand that art is good for society," Ensley said. "As a senior art major, a lot of people ask, 'well, what are you going to do with that? Why are you getting a BFA?'"
Ensley said she was eager to hear reactions to the project.
"I'm just really glad that we're involved in the art world outside of our little art scene," she said.
The work will be on display from Oct. 29 to Friday, Nov. 16.
The reception and book reveal will be held on Nov. 2 from 5:30 p.m. to 7 p.m. in the Looking Glass Gallery in Plemmons Student Union.
Story: LOVEY COOPER, A&E Reporter
Photo: MAGGIE COZENS, Photo Editor