ASU Greeks unite in support of philanthropies
The Greeks at Appalachian State University are getting ready to kick off Greek Week, which will take place from April 15-20.
"Even though it's a competition, the whole point of Greek Week is to come together as Greeks and do everything we can for the community," said Katherine Huis, junior elementary education major and vice president of programming for the PanHellenic Association. "It's really unifying us as Greek life at App State, while at the same time raising money for organizations that we care a lot about."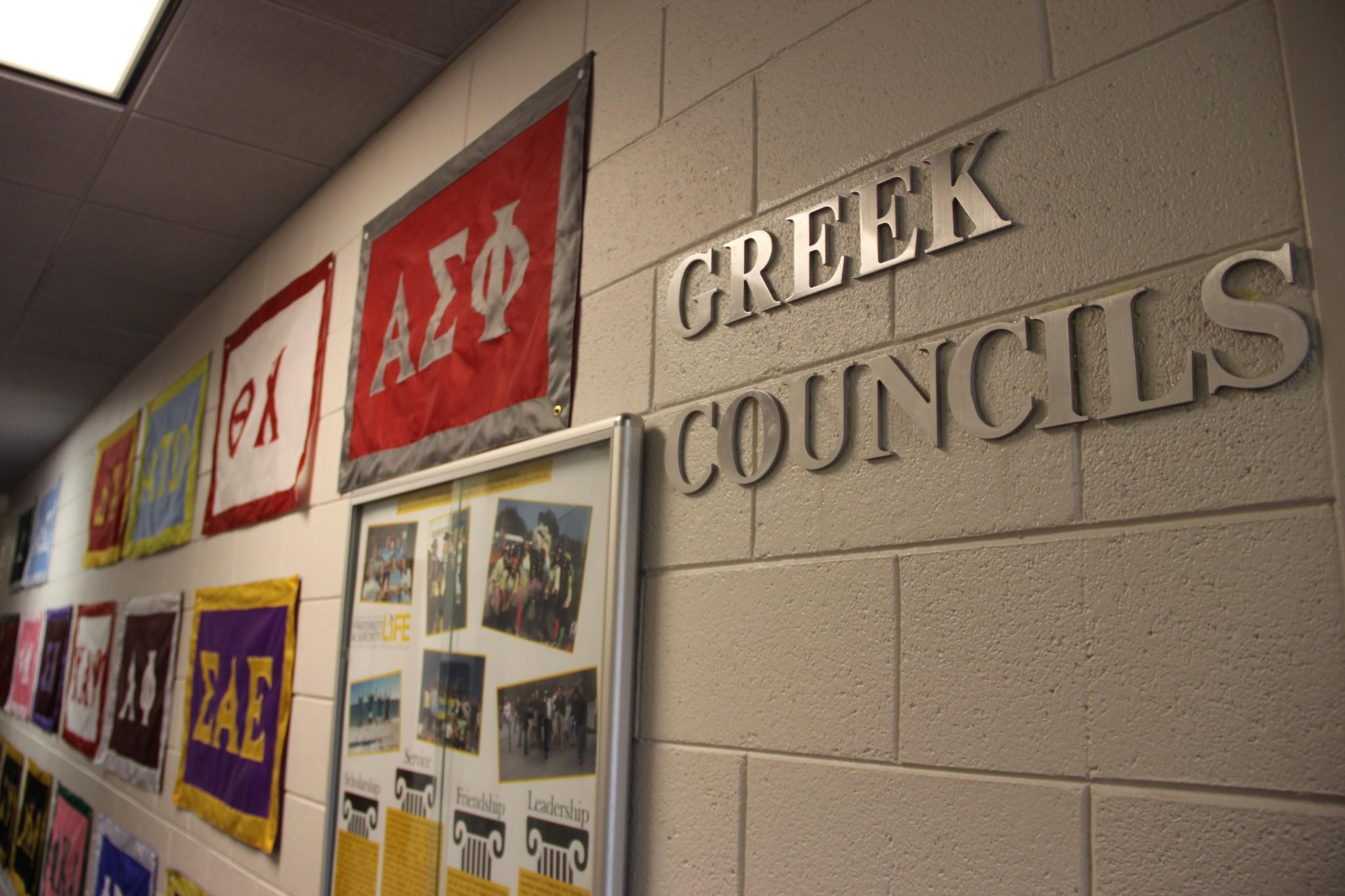 All of the proceeds collected during Greek Week will go to three philanthropies on all different levels. The Wounded Warrior Project is the national philanthropy, OASIS is the local philanthropy and Scholars with Diverse Abilities is the philanthropy on campus. Huis said once the proceeds from Greek Week are collected, the proceeds will be distributed according to the needs of each organization.
"In the past, thousands of dollars have been raised," Huis said. "Last year, we supported Western Youth Network, but this year we wanted to do it a little different by doing three different organizations on all different levels."
Appalachian is home to 10 sororities in the PHC, 11 fraternities in the InterFraternity Council and eight sororities and fraternities in the National PanHellenic Council. Huis said all of these will be participating in Greek Week this year.
The week will start on April 15 with kick-off, "canstruction" and a banner competition, which is a time for the Greeks to hang out around Duck Pond, have a cookout and other activities such as cornhole.
Gabrielle Zullo, sophomore exercise science major and member of Kappa Delta, said canstruction consists of every organization bringing in cans to build a sculpture that represents this year's Greek Week carnival theme. The event helps to raise awareness and all the cans are donated to help fight hunger.
April 16 is the Greek god and goddess event, which is like a pageant, but the winner is mostly based on a resume and each participant has to raise at least $200 to participate. All of the money raised during the event goes to the philanthropies.
The Lonely Biscuits will be performing at the benefit concert taking place on April 17 at the Harvest House Performing Arts Venue. The concert is the first of two new events for Greek Week. Greeks will be eligible for scholarships, which the money collected from the concert will benefit in honor of Greeks who have passed away in the past year.
Huis said the benefit concert will be one more way for the Greeks to honor Amanda Philips of Chi Omega and Taylor Pavlick of Tau Kappa Epsilon, who both passed away last semester.
"Mandie was actually one of my sorority sisters," Huis said. "My sorority in particular, we've done a lot for her. We've done a lantern release, a love offering for her and we had a school-wide service for her. We're all really excited about the benefit concert and all the [Chi Omegas] are going to help plan with that, which was her sorority."
Then, April 18 will be Service Day and the Greek Carnival, which is the second new event added to this year's Greek Week. Each organization will have a booth set up at the carnival and games and food will be available. Additionally as part of the service day, will be the first blood drive that the Greeks as a whole have ever hosted.
The Greek Games will take place on April 19 and the games consist of old fashioned competitions such as tug of war, water balloon toss, chariot race, Huis said.
"The Greek Games are always such a fun event and you get to see people's competitive side come out," Zullo said. "It's all fun and games and always a good time!"
Greek Week will conclude on April 20 with the Lip Sync competition.
"Students are definitely most excited for Lip Sync," Huis said. "Girls have been practicing for months now. It's a huge deal and it's really fun to see it all come together."
Story: Chamian Cruz, News Reporter
Photo: Alex Gates, Photo Editor