When Jameilyara Moore returned to Appalachian State University from winter break in January, she set out with a goal to make more friends around campus.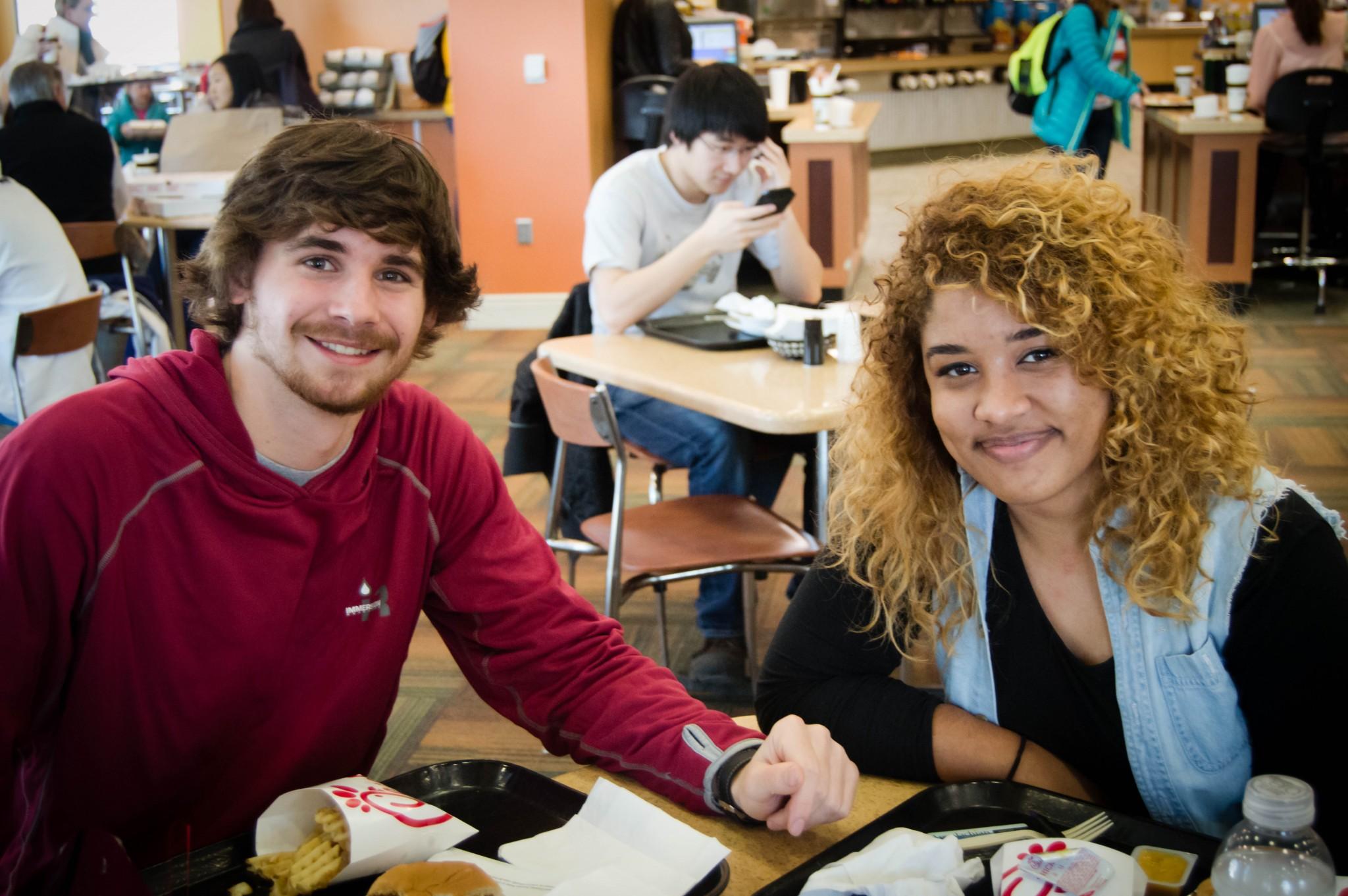 "I've been working on making myself a better person," said Moore, a junior studio art major. "While soul searching, though, I realized that I didn't have a ton of friends at school."
Moore said while she was having breakfast with a friend she heard statistics surrounding child hunger in Appalachia, which bothered her.
Moore said she wanted to be more connected with students, especially following the nine deaths on campus this academic year and increased discussion of mental health that has followed. This desire to be more connected and to make a difference in the community is what led Moore to starting a new project.
"I figure that lunch is pretty casual and a non-intimidating way to meet people, and I could help out anyone struggling financially at the same time," she said.
Moore spread the word about her mission over social media, including Facebook.
"I started by making using my own Facebook status to share my idea with my friends on there, and then I posted in some of the [Appalachian] class pages to further get the message out," Moore said.
This is how junior graphic design major Maggie Sherwood first heard about Moore's offer, which Moore is calling Lunch with a Mountaineer, or LWAM.
"Jameil and I had already been Facebook friends, and had talked through the Internet and mutual friends but we had never met in person," Sherwood said. "When I saw her status I thought she had a really great idea, and wanted to take the opportunity to meet her in person. So, we met for lunch."
Moore said Sherwood was the first person she had lunch with, but that she has had several other meetings since then.
"All of the lunches I have had so far have gone pretty well," Moore said. "I'm mostly looking for friendship out of all of this, and that's what I'm getting. I've even made outside plans with a few people."
However, Moore added that she believes she is getting more credit than she deserves for the initiative.
"I'm not doing this to get attention," she said. "I want to make genuine connections."
Sherwood said the lunch with Moore left her in a really good mood.
"Jameil was so open and friendly that I really had nothing to worry about," Sherwood said. "We had great conversation, and she even let me choose where I wanted to eat. It meant a lot for her to just sit down and listen to me talk, even if it wasn't for that long."
As a part of her project, Moore also plans to start a blog that includes a "profile" on each person she eats with.
"When I eat with people, I take notes on them and the experience as a whole," Moore said. "It's a work in progress, but I think it'll be cool to document what I did and the [Appalachian] community as a whole."
Moore said if the lunches continue to go well, that she will offer lunch to students for as long as she can.
"I actually put more money on my meal plan than I intended to this semester, so this all worked perfectly," she said. "But if people continue to reach out to me on Facebook and are interested in grabbing something to eat, then I will purposefully put extra money on their meal plan. I want people to know they're not alone in anything that they do, and I want to be someone that people can confide in."
Story: Madison Barlow, Intern News Reporter