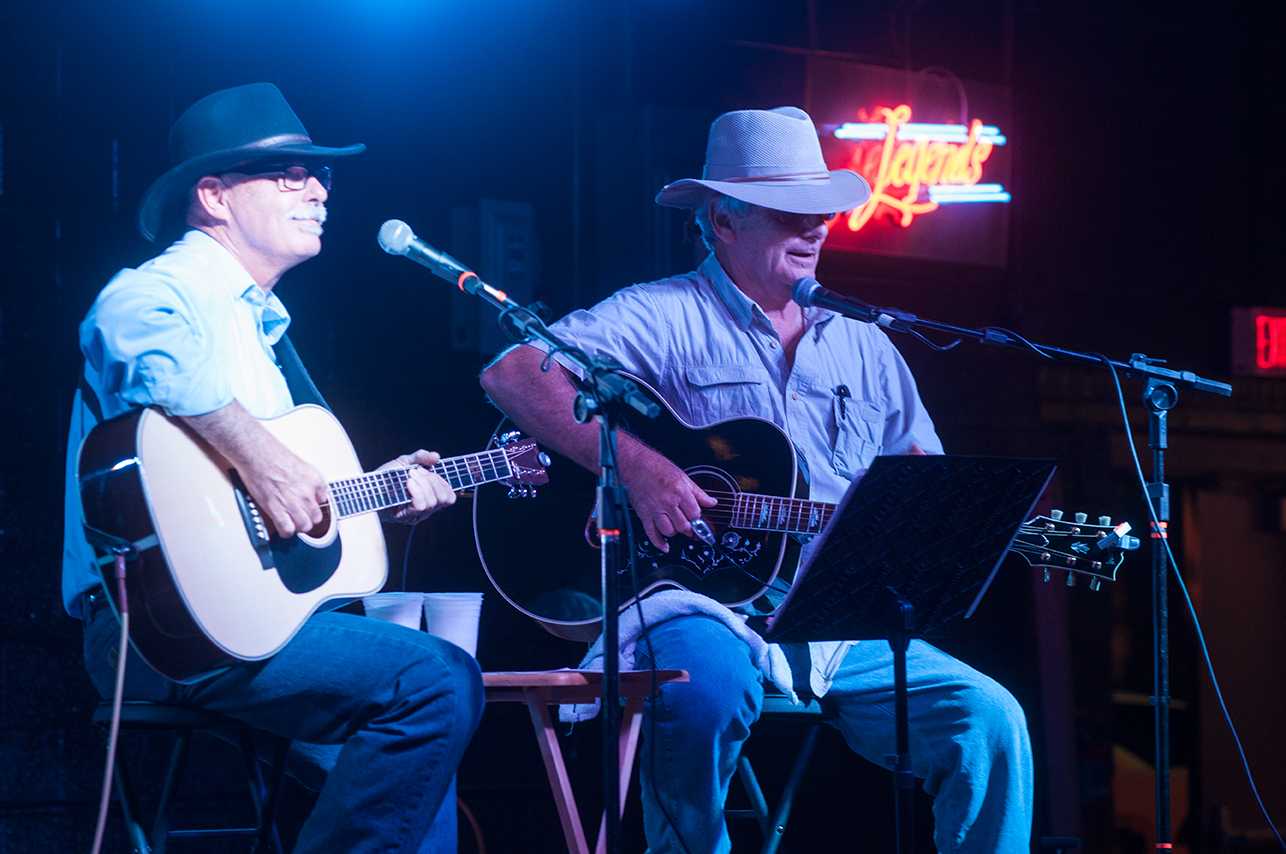 Jim Avett returned to Legends Friday to play an intimate show for approximately 180 students.
Avett, father of the widely acclaimed Avett Brothers, played his original ballads, country and gospel covers and brand new songs for an upcoming album.
"I would just as soon play for 10 people who want to hear the music than a thousand people who don't," Avett said before the show.
Appalachian Popular Programming Society blocked off the main sections of the venue with curtains for the performance to create a coffee-shop vibe for Avett's conversational performance style.
"He had an amazing stage presence," said Nikolina Boskovic, club shows chairperson at APPS. "He was a joy to work with because his humor, wit and keen sense for knowing just what to say made working with him an original experience."
The show continued the positive relationship between Avett and APPS established last year.
"The atmosphere at the show was a calm one where students were able to relax and listen to a mix of music and storytelling all wound up into one unforgettable performance," Boskovic said.
Avett last played Legends as the opening act for The New River Boys, but this show only featured Avett and his touring lead guitarist. At 66, Avett is still an active performer across the East Coast. He recently played a gospel-focused set at MerleFest and is set to perform in Boston later this month.
"I do probably around 4o-50 shows a year," Avett said. "I can see that there'll be an end to it, but I'll quit when I'm ready to quit."
Avett has released two albums of original songs and is working on material for a new record due later this year. He also plans to release another album of gospel covers with his daughter.
"I learned to sing harmony in church… Gospel music was really important for guys my age," Avett said. "They can be songs for anyone."
Avett is the son of a concert pianist and a Methodist preacher. He holds a degree in psychology from UNC Greensboro and ran a welding company for 35 years before retiring to focus on his musical hobbies.
"Music is something that my mom and dad thought that we should all have," Avett said. "Most people get wrapped up in day-to-day stuff and miss really pretty things. Music helps you understand how things fit together."
Story: COLIN MOORE, Senior A&E Reporter
Photo: RACHEL KRAUZA, Intern Photographer