Barefoot Modern Signs Record Deal
One of Boone's newest bands, Barefoot Modern, recently signed a record deal with Split Rail Records and began recording their debut album Feb. 28.
Coming from the High Point/Greensboro area, indie pop band Barefoot Modern is made up of four college students, three of which are Appalachian State freshmen.
Both bass player Hunter Evans and guitar and piano player Robert Beverly are music industry majors, and drums player Caleb LeJeune is a communications major. Lead singer Tegan Dean is a student at Lees-Mcrae College.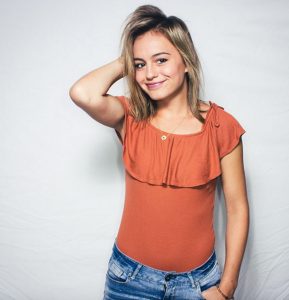 The band has been playing together for years in other bands, but it was not until a little over a year ago that Barefoot Modern began, Beverly said.
"We've been doing music for a really long time," Beverly said.
Dean and Beverly have been friends since the sixth grade and became friends with Evans and LeJeune freshman year of high school, Beverly said.
At the time they first met, Evans and LeJeune were actually involved in a different band throughout high school.
After LeJeune wrote some songs that he wanted to be able to record in a studio his senior year of high school, the band Barefoot Modern was formed.
Barefoot Modern plays music that the band classifies as a mix between indie, pop and rock music. Inspiration from other bands such as Cage the Elephant, The Beatles, Elton John and Red Hot Chili Peppers help give the band ideas for the types of songs they want to play.
"We write songs by listening to a lot of different music and think 'Ooh, I like that. Let's put that in a song,'" Beverly said.
As far as lyrics are concerned, LeJeune does most of the writing.
"I used to run into this problem in my last band where I'd realize, 'Hey the last three or four songs I've written are all about girls,' and I haven't really run into that problem in the last year, so I feel like these songs are  all about different things," LeJeune said.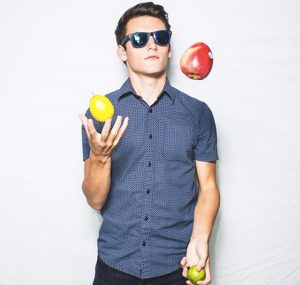 Instead of writing about girls, the band sings about things that are happening around them.
"I feel like it's all coming from the past year or so where we've heard about experiences our friends have gone through or even something we've gone through ourselves," Evans said.
Since Barefoot Modern has come to Boone, they have played four shows and have performed a couple of times during Open Mic Night at Crossroads Coffee House in the Plemmons Student Union.
"The whole music scene up here in Boone is a lot different, in that it's a lot bigger and better than Greensboro," Evans said.
Coming from Greensboro, where the majority of the bands are composed of older adults, Barefoot Modern was introduced to a younger music scene when they came to Boone.
"I like the shows a lot better up here because we're playing with people our age, so we can talk to them easier and we can make friends," Beverly said.
The band got involved in the music scene in Boone by connecting with other bands and asking if they needed openers.
"The last show we played, Electric Jelly Funk had a time slot they had to fill and they knew us and had played with us before, so they called us," Beverly said.
As they move forward with their music, the band is working with Split Rail Records to record their first album.
"The recording process could take hours," Split Rail Records president and senior music industry studies major McKayla Teague said.
During the recording process, the band will record 12 songs over the course of several sessions led by senior music industry major Adam Campbell.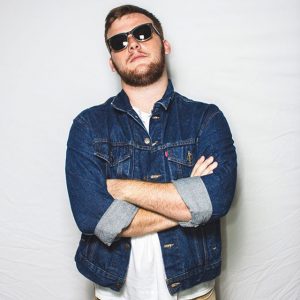 "Right now we're just focusing on the album and pushing it because it is really crunch time," Evans said.
The pressure is heightened by the fact that the goal is to finish the recording process by April 1, Teague said.
However, even with pressure and stress, the band manages to keep it light using humor.
"We always just make fun of each other all the time, so we never really get into angry situations," Evans said.
In fact, Evans is the band prankster, pulling countless pranks on his roommate Beverly. Evans has done things such as hiding Beverly's car, moving his stuff out of the room and refusing to speak a word to him for eight months straight, Beverly said.
"What we have assumed at this point is that a Hunter prank is to horribly inconvenience himself just to kind of inconvenience someone else," LeJeune said.
As the band moves forward, they hope to be able to promote this new album, potentially go on a summer tour and possibly record another album in the future, Teague said.
"We have 34 songs written and 12 going on this album, so we have two albums ready and an EP," Beverly said.
The band will also have an album release show towards the end of the spring.
Story by: Mariah Reneau, Senior A&E Reporter
Photos courtesy of Casey Wilcox
Featured Photo Caption: Robert Beverly is a freshman music industry major and plays both piano and guitar for the band.