The best swimming holes near Boone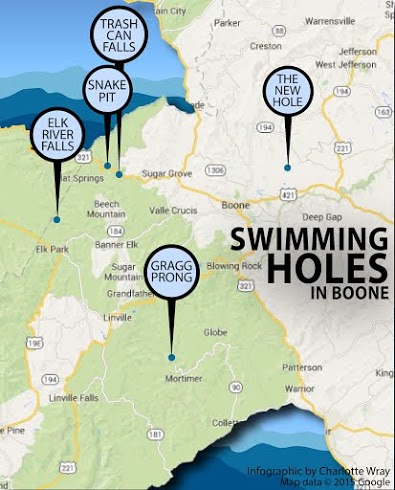 Because Boone is a beautiful mountain town, it has many nearby lakes and rivers that are perfect for cooling off in during the hot Appalachian summers. Although there are hundreds of swimming holes to explore around Boone, the following are some of the most popular among students and locals.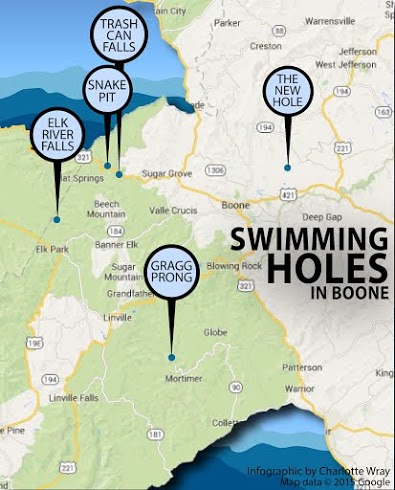 The New Hole
This swimming hole is found on the New River on River Road near Castleford Bridge. It is frequented not only by swimmers, but is also a great place to go kayaking or tubing because of the river's depth and steadiness. New Hole is an ideal swimming spot for families because it is easily accessible and the velocity of the river is relatively slow.
Trash Can Falls
One of the most popular swimming destinations on the list, Trash Can Falls is a must-see for anyone looking to explore waterfalls in Boone. Located on Highway 321 across the Watauga River Bridge, the 15 foot waterfall hides off a short path from the road. For those brave enough to jump Trash Can, a relatively deep swimming hole awaits them at the bottom.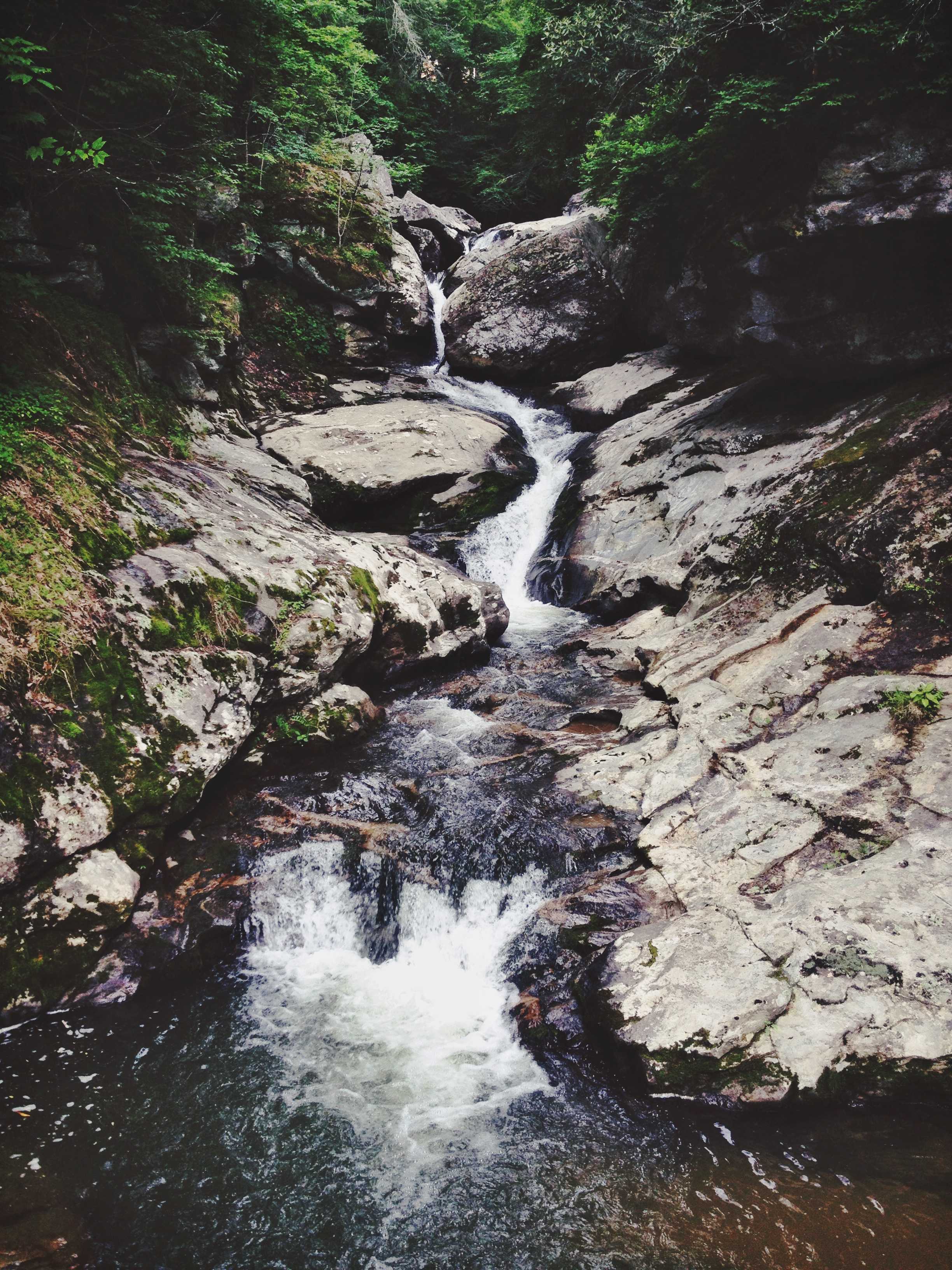 Snake Pit
Located just minutes up the road from Trash Can Falls, Snake Pit is a larger swimming hole with room for plenty of people to enjoy the Watauga River at the same time. Even though climbing the steep mountainside makes this journey a little more dangerous, the view of the river and the deep swimming holes definitely makes Snake Pit worth exploring.
Gragg Prong
Many different swimming holes and campsites can be found at Gragg Prong, which makes it a popular weekend getaway for locals and travelers alike. Because it is located in close proximity to the Blue Ridge Parkway, hiking and scenic lookouts add to Gragg Prong's appeal.The waterfalls of Gragg Prong can be found on Roseboro Road after a moderate hike on Lost Cove Creek.
Elk River Falls
Found 15 miles from Grandfather Mountain, Elk River Falls is a large swimming hole with a 50 foot waterfall pouring into it. This is a popular swimming destination because Twisted Falls, another beautiful waterfall with a great place to swim, is located just downstream from Elk River Falls. However, extreme caution should be taken at both of these falls because many people have been injured and worse from jumping over the falls.
Story: Haley Honeycutt, Intern Reporter
Infographic: Charlotte Wray, Graphic Designer
Photo: Laney Ruckstuhl, Interim Editor-in-Chief