Blues-rock group Tedeschi Trucks Band sells out Schaefer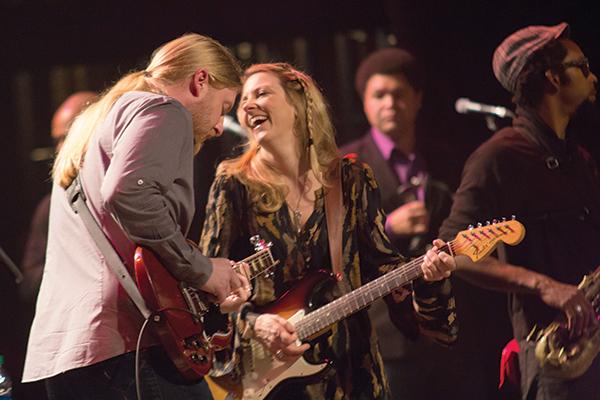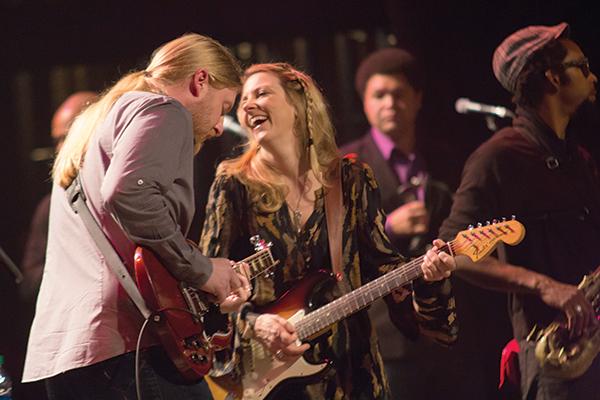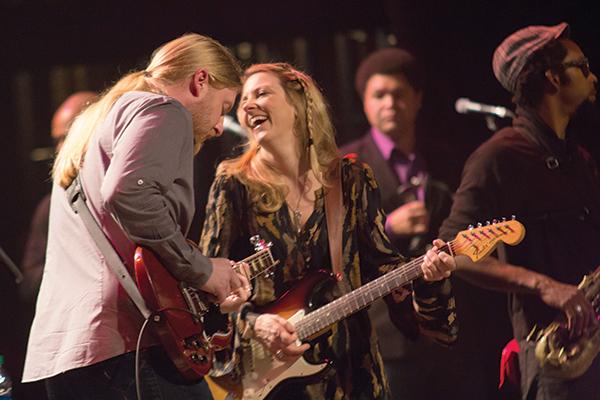 The critically acclaimed blues-rock ensemble Tedeschi Trucks Band played a sold-out, two-hour concert at the Schaefer Center for the Performing Arts on Friday.
Led by virtuosic guitarist Derek Trucks – who has played with the Allman Brothers and Eric Clapton – and his wife, vocalist Susan Tedeschi, the band features 11 musicians, including two drummers, a three-piece brass section, backup singers and a keyboardist who doubles as a flautist.
"We all try to learn from the experiences we've had and make our own sound," Tedeschi said during a break from the band's sound check.
That sound is a mix of blues, Southern rock, jazz and soul, which has won the band considerable distinction. Their 2011 debut album "Revelator" won a Grammy for Best Blues Album.
Trucks and Tedeschi had previously led lucrative solo careers but decided to team up in 2010 with a number of musicians who played with the Derek Trucks Band in the past.
"If you're thinking about doing it long-term, you've got to be just a little bit crazy," Trucks said.
The concert was a stop on the band's tour promoting their newest album, "Made Up Mind." It also served as part of the Performing Arts Series and drew a huge crowd of all ages to the Schaefer Center.
"It's a pleasure to be here in Boone," Tedeschi said. "We like playing the festival circuit, but we love to have our own shows."
Their shows are characterized by lengthy improvisation not only from Trucks' soloing, but also spontaneous bursts of percussive jazz from the brass and rhythm sections. Bassist Tim Lefebvre, a recent addition to the band, emphasized the joy the band gets from this kind of off-the-cuff creativity.
"If it starts feeling like work, then you know you're doing it wrong," Lefebvre said.
Trucks elaborated on the same point.
"Everybody in the band writes," Trucks said. "So, there's all sorts of crazy collaborations."
The show lasted for a little more than two hours with the band's encore, but the audience remained rowdy and responsive, giving numerous standing ovations for the lengthy jam-band excursions in which the band indulged.
"At some point, it's not for yourself," Trucks said about his long-term commitment to music making. "If you do something that's [legitimate,] then that's its own worth."
STORY: COLIN MOORE, Senior A&E Reporter
PHOTO: PAUL HECKERT, Senior Photographer