BOE to hear concerns with one-stop voting
The Watauga County Board of Elections voted Monday to hold a citizens' informal workshop to discuss one-stop voting sites Feb. 24 from 5 to 7 p.m. at the Commissioners' Board Room of the Watauga County Administration Building.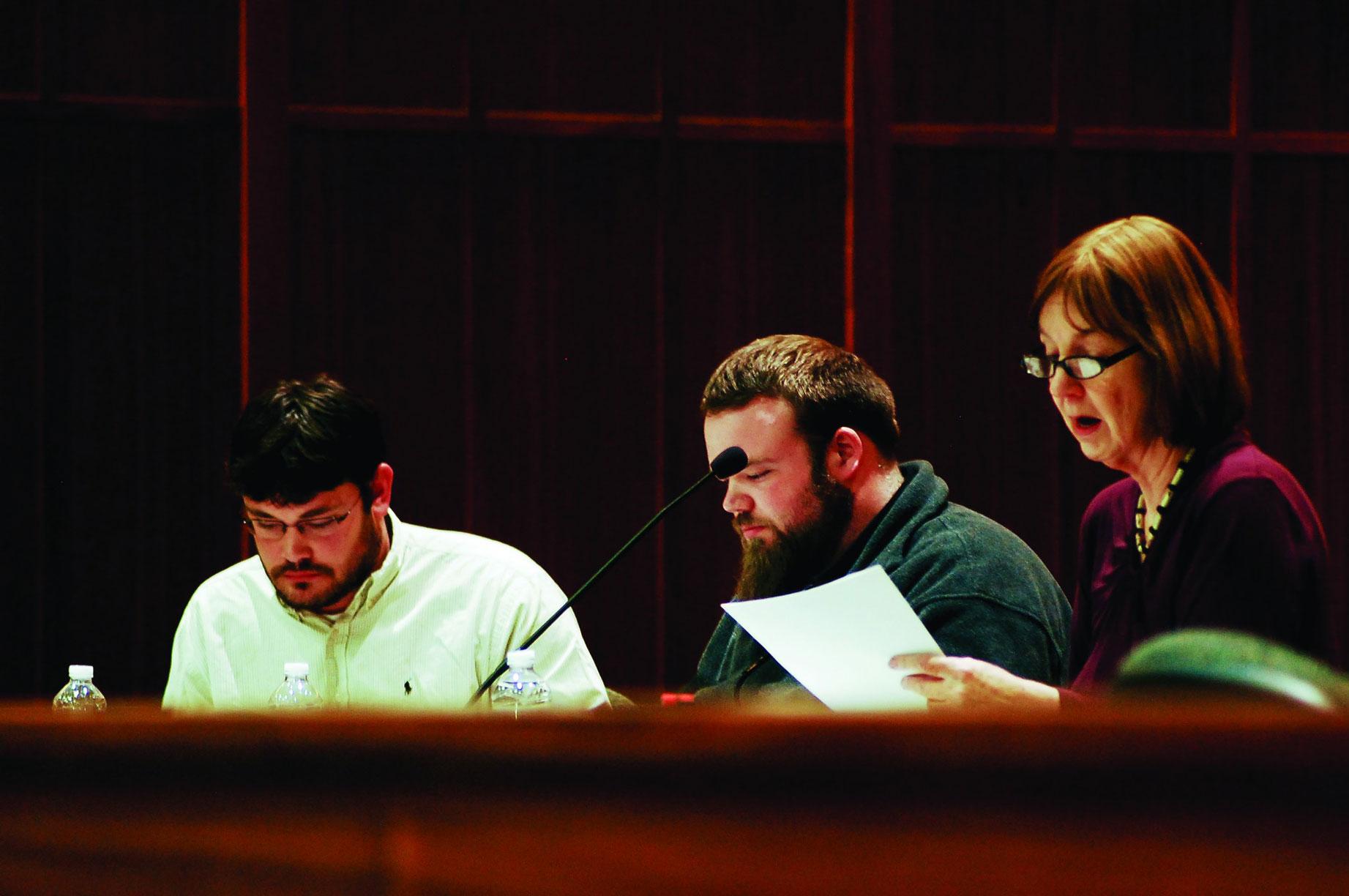 The board agreed on the two-hour window to allow people to drop in and make recommendations to the members of the board concerning locations.
"We will have proposed sites out on a map, let people approach us and comment if they choose and make proposals on sites," said Luke Eggers, chairman of Watauga County BOE.
Board member Kathleen Campbell further addressed the specific criteria to which the board must adhere when determining any proposed one-stop voting plans.
"We can't commandeer a polling place for one-stop voting that is either privately owned or owned by a church," Campbell said. "The sites have to be tax-supported, public places."
Campbell said that with the new law passed by the state legislature, the number of scheduled voting hours at all sites for one-stop voting must match the amount of voting hours during the 2010 primary and general elections, which was 272 hours.
"Ninety-one of those hours will be taken up by the county courthouse, which is allowed to have more time than the other sites provided," Campbell said. "The rest of the sites all must have equal amount of hours and be open the same days."
Much of the controversy about one-stop voting locations revolves around whether the board will decide to have a location on Appalachian State University's campus.
Eggers and Bill Aceto, board secretary, declined to comment about early voting sites before the informal workshop. Campbell said that a one-stop voting site should be present on Appalachian's campus.
"There should not even be a question," Campbell said. "We have so many hours to pass around that we could have seven precincts, which include three for the Boone area and one for everyone else, and we could still have six hours a day for five days to be open."
Junior political science major and College Democrats Director of Communications Jocelyn
Hunt said that it would be silly to not have a site on campus.
"The early voting location on campus was the second highest in the 2012 election with 5,000 students, faculty, staff and community members who voted there," Hunt said. "It is much easier in the sense of parking. It is much easier in the sense of getting to it, being located in the center of our county and so many people have access to the university."
Other agenda business included a motion by Campbell to adopt consistent public comment sessions at the end of meetings.
A resolution was passed Aug. 12, 2013 that established a public comment process that said the Watauga County BOE shall receive public comments only in writing and that the comments must be sent to the Watauga County Elections director, Jane Hodges.
Campbell said that while she thinks it is better to have something written, it is important that the people have the right to express their opinions in person.
Aceto agreed with Campbell that a public comments session should be held after each meeting.
Aceto said that he would want to establish a time limit of two minutes per person and have the board hear comments, as long as they were about new information.
Although Eggers decided to table the idea of consistent public comment sessions after meetings, the board held a 15-minute period after the Monday meeting to field comments from those in attendance.
"Right now, they have it so that the public cannot speak at all," Campbell said. "They have to know what is going to be on the subject matter for the next meeting in order to send questions in advance. I would like to have more meetings like we had today."
Story: Gerrit Van Genderen, News Reporter
Photo: Dana Clarke, Staff photographer