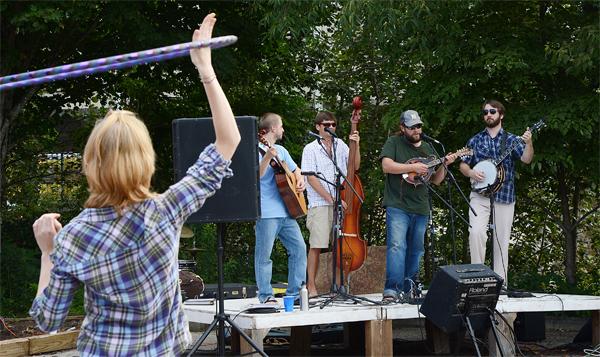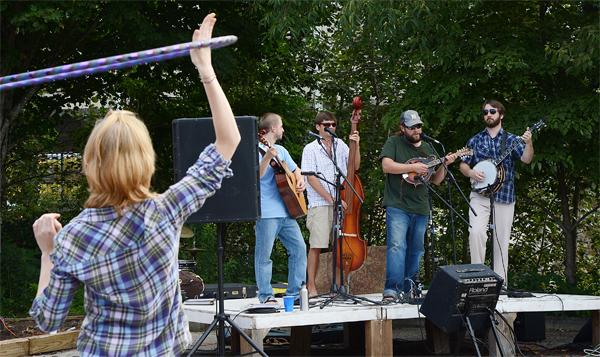 Boone Community Network presented its third official Howard Street Festival event Sunday after postponing the day's festivities by a week to avoid the threat of rain.
The monthly festival runs on a blocked-off length of Howard Street between Depot and Water streets and features local vendors, artists and nonprofits alongside food trucks and musical acts.
The effort promotes Boone's hyper-local economy while allowing like-minded individuals an opportunity to network.
Sunday's festival marks the first town-recognized presentation of the event. The Town of Boone saw the prior two festivals as trial runs before reserving the street for regularly planned monthly use.
"I think Howard Street Festival is awesome and I feel honored to live on Howard Street and get to watch all the beautiful people and vendors and food trucks coalesce outside my window," junior appropriate technology major Zoe Little said. "It's like getting a personal show every month."
There were five featured musical acts along with other performances throughout the day.
"It helps make sure the culture doesn't get stagnant," senior English major Robert Layman said.
Recent Appalachian graduate Susan Mackey makes and sells up-cycled screen-printed T-shirts and sweatshirts exclusively at the Howard Street Exchange Festival. Mackey learned the process only a few months ago.
"I just met three people who told me about their screen printing processes and some people came up to me interested in some custom orders," she said.
Participating vendors, performers and local businesses along Howard Street benefit from the increase in downtown traffic on a Sunday afternoon. The festival attracts patrons that otherwise overlook the usually quiet street.

More information about the next Howard Street Exchange Festival and other downtown happenings in Boone can be found at boonecommunitynetwork.com.

STORY: LOVEY COOPER, Senior A&E Reporter
PHOTO: OLIVIA WILKES, Staff Photographer