Buc'd: Mountaineers fall to Charleston Southern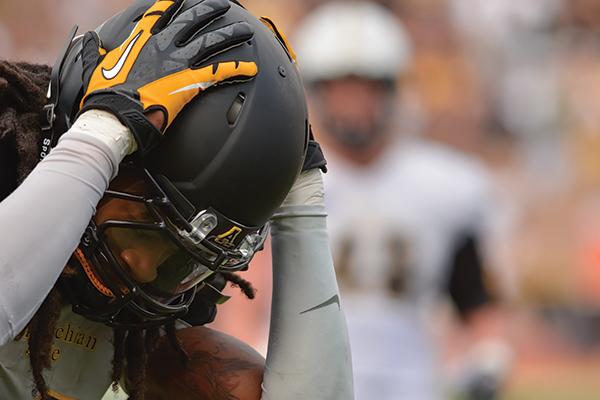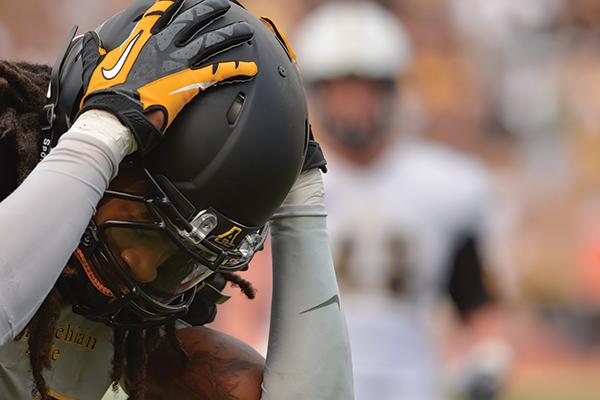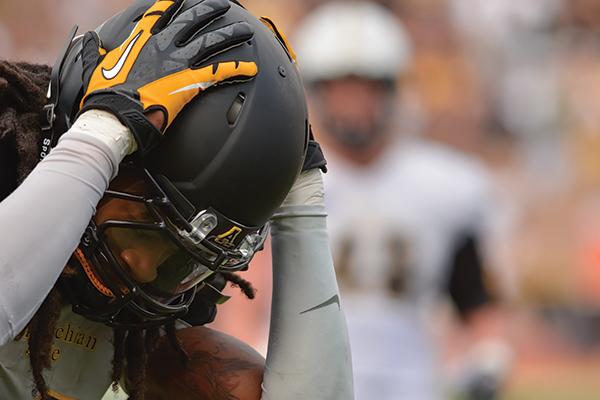 Fourth and one. That's what stood between Appalachian State's football team and a chance at tying the game with three minutes left.
A pass intended for senior wide receiver Tony Washington from quarterback Kameron Bryant was swatted away and the fans were forced to leave Kidd-Brewer Stadium with two consecutive home losses this season, a first since 1996.
"[Charleston Southern] played well the whole game," Bryant said. "They just outplayed us on the [final] play. I wasn't surprised that we threw the ball there because we have practiced that same situation. Their cornerback just made a great play."
App State failed on both of its fourth down conversions, the other coming earlier in the fourth quarter on a run play to freshman running back Marcus Cox.
"I didn't execute the play as I should," Cox said. "We had a nice play design, the guy slipped off a block and I should have broken the tackle but I didn't. I'll take the blame for that one."
Despite going 0-2 on fourth down while CSU converted all three of theirs, head coach Scott Satterfield believed there was more to this loss.
"[Charleston Southern] controlled the clock," Satterfield said. "That is how they have been able to win football games… [I]t's hard to get anything going defensively when a team has the ball that long."
The Bucs held the ball for 42:04 while App State had it for 17:56, including 11:49 in the fourth quarter.
CSU also converted 10-18 third-down conversions, while App State only converted 3-8.
"It's never a nice feeling when you feel like you're going to stop someone and all of a sudden they get the momentum," senior defensive end Adam Scott said. "It was just mental errors, people not fitting the gaps where they should and they were a good football team."
Despite the loss, however, two things did stand out.
Cox had 89 rushing yards and 91 receiving yards for 180 all-purpose yards in another standout game for the freshman. For the second week in a row, he was awarded SoCon Freshman of the Week.
Once again, App State went with its dual quarterback strategy of Jamal Londry-Jackson playing largely in the first and third quarters, while Bryant played mainly in the second and fourth.
Bryant led for the day, going 10-15 for 180 yards and one touchdown. Londry-Jackson also had another strong game, going 8-11 for 122 yards.
Londry-Jackson is, however, inching his way into App State's record book. He needs just 41 passing yards to become the fourth career 6,000-yard passer in the university's history.
He will join App State hall of famers Armanti Edwards, Richie Williams and Steve Brown, according to appstatesports.com.
Story: Andrew Clausen, Sports Editor
Photo: Justin Perry, Photo Editor