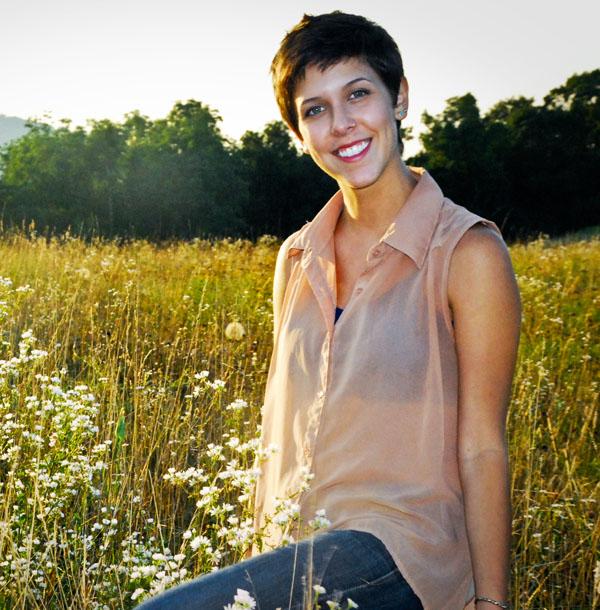 Student musician Carly Taich is bursting onto Boone's music scene with voice, guitar and soon her first full-length album.
The junior advertising major and barista at Local Lion and Crossroads Coffee Plemmons Student Union plans to release her first full-length album "Beginners."
"The past few years have been a really pivotal time in my life," Taich said. "What I've discovered is that it doesn't matter how old you are: you're always a beginner at something."
This album has been a collaborative effort. Taich had numerous guest musicians lend their talents to her tunes. One of her friends and fans Alexandra Wolf, a junior technical photography major, has assisted Taich in the past by helping her create a music video for one of her songs.
"Carly has been working very hard all summer on her new album," Wolf said. "This new work reflects her as she continues to mature as a musician and I am so proud and excited to see how she continues to blossom as an artist and individual."
Taich has mostly played at coffee shops in Boone, a few campus locations and the Harvest House venue near Los Arcoiris. Taich sometimes returns to her home town of Charlotte to sing with a band from that area called The Hot Gates.
But her creative energy has been focused lately on her upcoming album.
"Songwriting is the most important part of it all," Taich said. "But the song as a whole is important as well. A song is an experience."
Her songs are heavily inspired by personal experience, but also by how people react to events in their lives and how their personalities are reflected in those reactions. She cites influences like Paolo Nutini, Sufjan Stevens and listens to other bands like The Strokes, Beirut, Gorillaz and Lauryn Hill.
And for Taich, music is all about the capacity it has for individual expression.
"I want to lead by example; to show others they can express themselves in any way imaginable," she said. "I want to spark ideas in people through my music."
Taich started writing songs as a kid and over the years she was able to teach herself to play instruments. She took some guitar and voice lessons as well, refining her songwriting as she went.
"She is a unique independent musician that writes about what she knows," said Pat Kotula, sophomore graphic design major and Taich's boyfriend. "Her music is fun and upbeat and can be enjoyed in every aspect of your day. But don't take my word for it, have a listen. You'll probably like what you hear."
Taich will release "Beginners" at her Nov. 16 CD release show. The show is at Black Cat Burrito on South Depot Street.
Story: BRANDON ALLISON, Interm A&E Reporter