Coming off injury, Bryant relishes second chance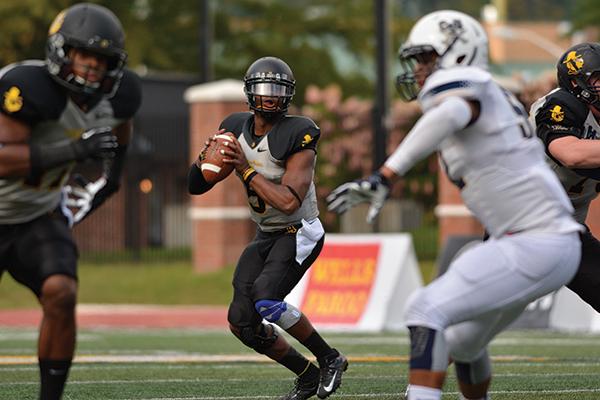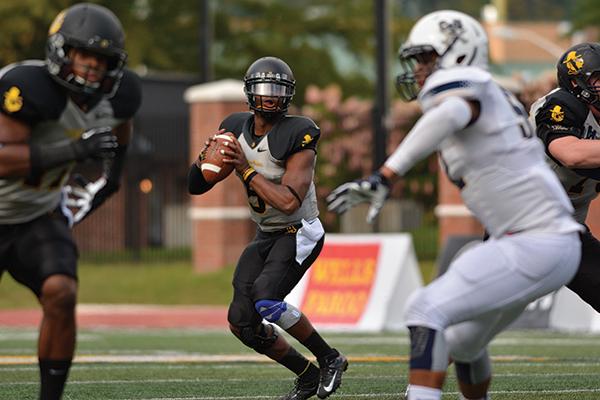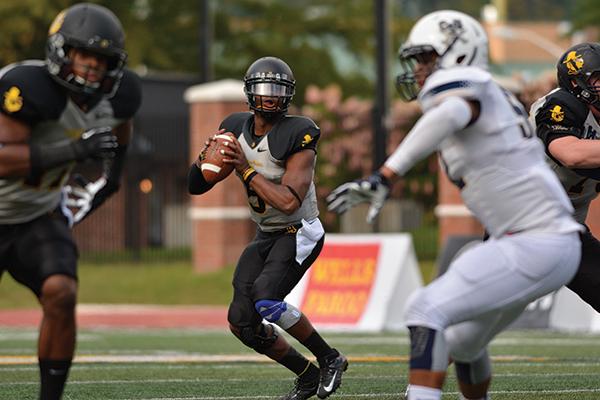 The football flies through the air and lands perfectly into the hands of a wide receiver during practice. This seemingly effortless throw is courtesy of 6-foot-1-inch quarterback Kameron Bryant.
Throwing the ball effortlessly hasn't always come easy to the sophomore, Bryant, who started playing football at 7 years old.
"I played football for the Cliffdale Patriots and I was a backup fullback and fourth team kicker," Bryant said. "That's the only year I didn't play quarterback. It started off pretty rough but I've been playing quarterback since."
Since picking up the quarterback position at eight years old, Bryant has progressed naturally into the role at Appalachian State University.
Bryant made his college debut against Costal Carolina in 2012 but after taking only 13 snaps, suffered a severe knee injury, ending his redshirt-freshman season.
"It taught me that things can be taken away so quickly," Bryant said. "So, if anything, it taught me to cherish every opportunity and to work my tail off."
After rehabbing his knee injury, Bryant regained his backup spot to starting quarterback Jamal Londry-Jackson during the 2013 season.
This season has produced many opportunities for the sophomore to show his talent on the gridiron, having made an appearance in the first four of App State's games, with his first career start coming in the fifth against The Citadel.
"He throws the ball well and has a very strong arm, obviously he is also a good runner," quarterback coach Frank Ponce said. "In practice, he is very focused and gets himself prepared for the football game. He understands what he needs to do and that's why we play him."
Practice provides time for Bryant to better himself, but it is also a time where he works on relationships with his teammates.
Bryant's friendship with starter Jamal Londry-Jackson is important, especially when the two both make appearances during the same game.
"Me and Jamal are friends, and when he's out on the field I'm looking to see what he did and we help each other out," Bryant said.
Another important relationship that Bryant works hard to maintain is a close connection with the wide receivers.
"The receiver/quarterback relationship is really close," senior wide receiver Tony Washington said. "It's a really close relationship because we spend so much time catching balls during practice, before practice we warm up with them and run routes with them."
Not only are these relationships important on the field, but also off the field they end up being friendships.
"You wouldn't know it unless you know him personally, but he's a real funny guy," Washington said. "He's real smart and intelligent, overall a good guy to be around."
It is evident that Bryant, whether on the field or as a normal student, is always prepared.
"You just got to stay prepared and if you practice like you're going to play every snap, it doesn't matter if you play 30 or 80, you just need to be prepared," Bryant said. "Be prepared, stay on your toes, and be ready to go at any given time."
Story: Kaitlyn Thruston, Senior Sports Reporter
Photo: Justin Perry, Photo Editor