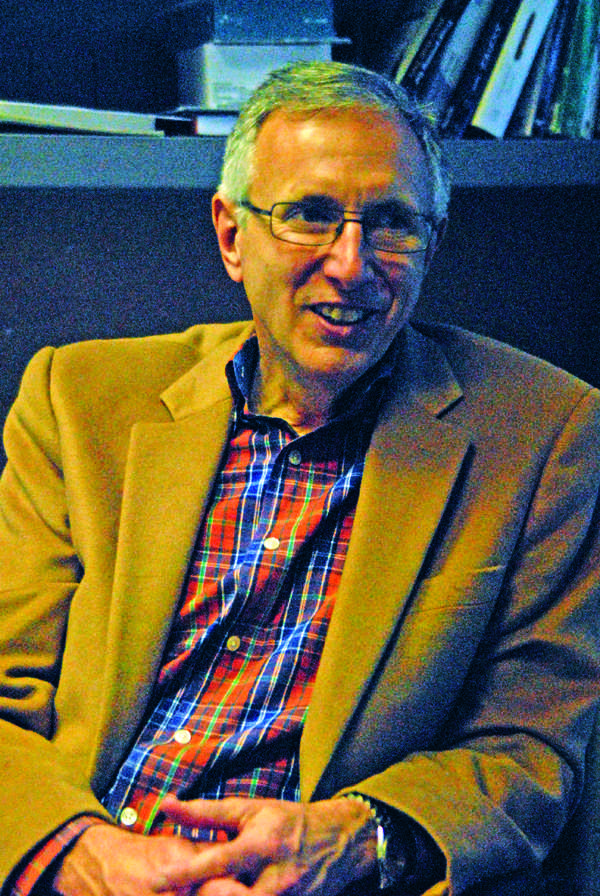 From ministry, computer science, marathons, to weather, Ray Russell, founder of Ray's Weather, has a melting pot of interests and talents.
Russell has been teaching in the Department Computer Science at the university for 22 years.
"I've always been interested in weather," Russell said.
When growing up, Russell said he told people he wanted to become a meteorologist, but ended up doing other things.
"I think we have all been interested in watching the growth of Ray's Weather over the years," said James Wilkes, chair of the Department of Computer Science.
Wilkes said he remembers the early days when Ray's Weather just started, especially one day when it was snowing and Russell came to his office. Wilkes and Russell looked outside and looked at the National Weather Service forecast, which said "partly sunny and high in the mid 40s."
"We can do better than that," Russell said to Wilkes
Russell doesn't do all the forecasting anymore. Now, he does about 25 percent of the forecasting while five meteorologists do the other 75 percent.
In the early 1990s, weather computer model data started showing up on the internet, Russell said.
"And I just got interested in it and started reading college meteorology textbooks," he said.
Around 1996, Russell started putting up snow forecasts for the fun of it on his university website.
"It became really popular around here and I got pretty good at forecasting the snow," Russell said.
In 1998, Russell's wife gave him a wireless weather station as a Christmas present, which he set up in his backyard.
By fall of 1999, Russell had his weather station reporting live weather to his website.
Russell is working to expand Ray's Weather to encompass weather on the Blue Ridge Parkway, which will triple the geographical reach.
The renovations also include becoming more graphic and map-based, and will be finished in the spring.