Corrigan returns, named offensive player of the week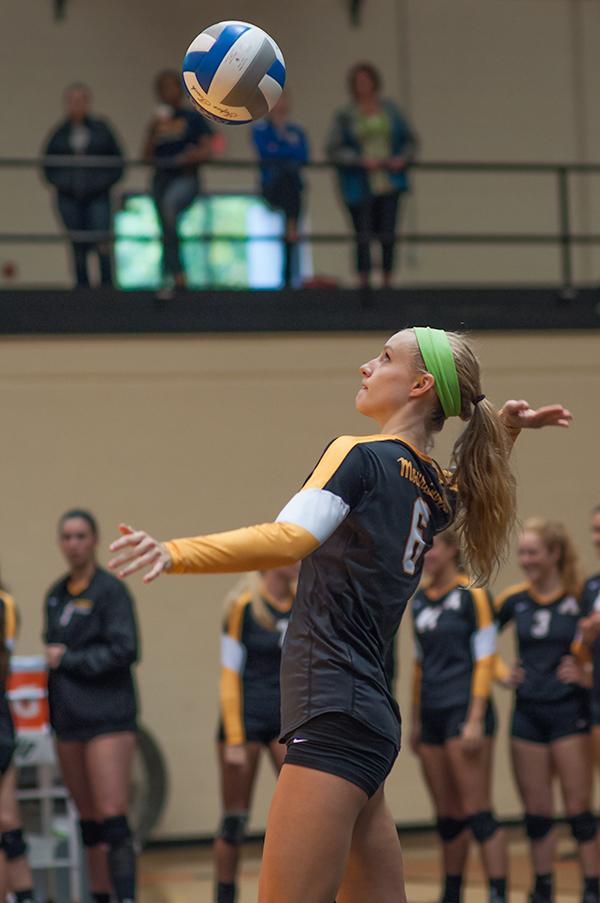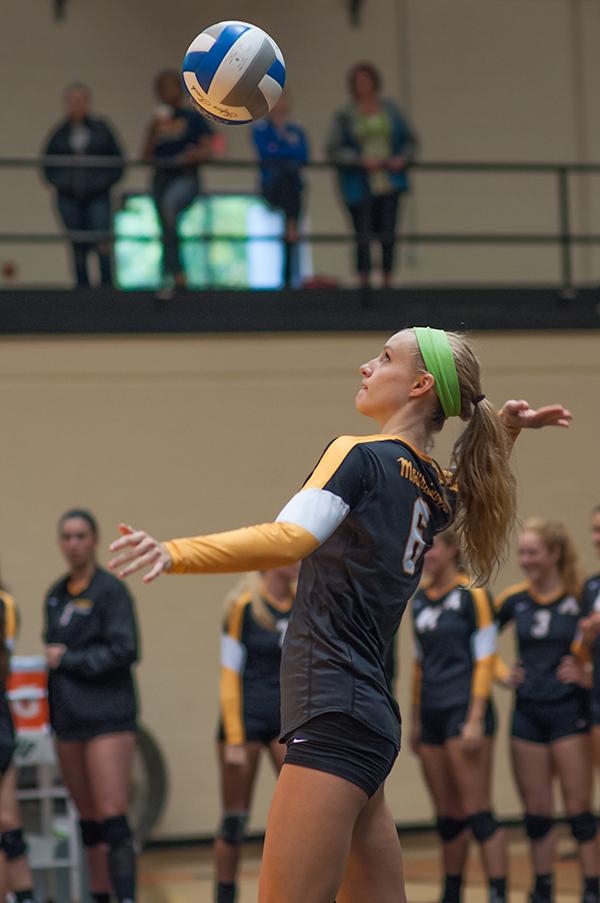 Sophomore outside hitter Emily Corrigan has shined this year for Appalachian State women's volleyball team.
After sitting out most of last season with a torn abdominal and then suffering a wrist injury, Corrigan is glad to be back on the volleyball court.
"The most memorable game of this year was our first home game," Corrigan said. "This season is my full season back. Coming out our first match of this year and having a lot of fans and the atmosphere was so energetic."
Corrigan has played volleyball since she was 11 years old. However, she got into volleyball in an unexpected way.
"I originally did Irish dance for seven years and did a couple of [volleyball] clinics that my friends were doing and thought I would try out for the team and ended up making the team," Corrigan said. "From then on out, I was sucked in."
Corrigan had a standout high school career, being named to the Junior Olympic Championships All-American Team. Her club volleyball team placed top 3 in the nation each year from the time she was 14 until she turned 18.
When Corrigan was 15, she made the All-American team with her eventual App State teammate and roommate, Paige Brown, who is also a sophomore. Interestingly enough, they were playing against each other at the time.
Corrigan's goals for this season are to win a Southern Conference championship and go out with a bang. She wants to show people the future of the program and how good Appalachian can be.
Corrigan's hard work paid off and this past week she had the honor of being named SoCon offensive player of the week. However, she did not find out about the award until one of her teammates told her during practice.
"Emily is a really quick athlete, and that is what made me recruit her," coach Matt Ginipro said. "She is a pretty dynamic hitter."
In the games at Colorado, Emily had a season-high of 20 kills. She put up similar numbers in the game against Presbyterian College and then reached a new season high in the Black and Gold Challenge with 28 kills.
"She brings four kills a set, which is some pretty huge numbers for a sophomore outside hitter," Ginipro said. "Her best match was against Colorado, in which she had 20 kills in a five-set match."
App State will face off next against Western Carolina University in Cullowhee at 7 p.m. in their first conference game.
Story: Katherine Glassman, Intern Sports Reporter
Photo: Justin Perry, Photo Editor