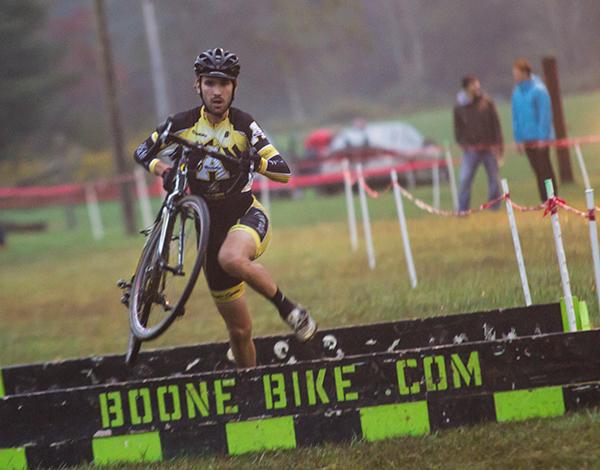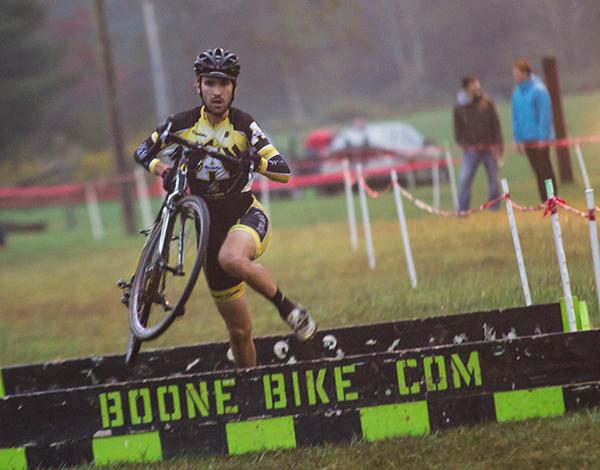 Cyclists gear up for North Carolina Cyclocross series race
Appalachian students, professors, alumni and others are participating in "Countdown to the Throw-Down" cyclocross series put on by Boone Bike and Touring.
Lead organizer Shaw Brown described cyclocross as the "steeplechase of bike racing," saying that the training course typically required participants to get off their bike to maneuver the course's obstacles, which may include wooden hurdles and steep hills.
The "Countdown" includes six training sessions, which are small races held at the High Country Fairgrounds leading up to a statewide series race in November. The training course is approximately one mile.
"We're calling it a training race because it's low-key and a shorter course than normal, but it's a full-on race," Brown said. "There are prizes and people get points for their finish."
The sessions started Sept. 11 and will go through Oct. 16. Races welcome riders of all ages and skill levels.
Sessions are sanctioned by USA Cycling and a representative of the sanctioning body attends each one.
The training sessions consist of one 30-minute race and one 45-minute race. Race organizer Sam Hutchens said that because the races are USA Cycling sanctioned, beginners are offered the opportunity to get points to move up to the advanced race.
Appalachian Energy Center research faculty member Greg Marland has particapted in training sessions. Marland said he first started cyclocross after his son, Appalachian professor Eric Marland, introduced him to the sport.
"It's fun because you get a lot of people out here and its always good-spirited," Greg Marland said.
Junior appropriate technology major Baird Sills raced in the advanced race with other members of ASU Cycling Club. Sills is the vice president of the cyclocross discipline of the club.
Aside from a slippery course from rain earlier that day, Sills said he was pleased with the course.
"It's a good course," Sills said. "It offers a little more for the technical rider."
Shaw said the current series was meant to build some local hype for one the upcoming North Carolina Cyclocross series race held at the fairgrounds.
The High Country Fairgrounds will host a NCCX race Nov. 3 that is among 15 races held statewide. Other race locations include Wilkesboro, Raleigh and Asheville. The series starts Oct. 19 with a race in Charlotte and ends Jan. 19.
"We would just like to get as many people out [Nov. 3] as possible," Brown said.
Hutchens said that the course for the upcoming NCCX race would be about twice as long and would bring hundreds of cyclocross fans to what is being called "The Boone-Town Throw-Down."
Hutchens described the upcoming November race as "a big party with a bike race on the side."
"It's highly competitive and a lot of fun," Hutchens said.
Story: NICOLE BELLAMY, Intern News Reporter
Photo: PAUL HECKERT, Senior Photographer