Craig Robinson's comedic antics coming to Appalachian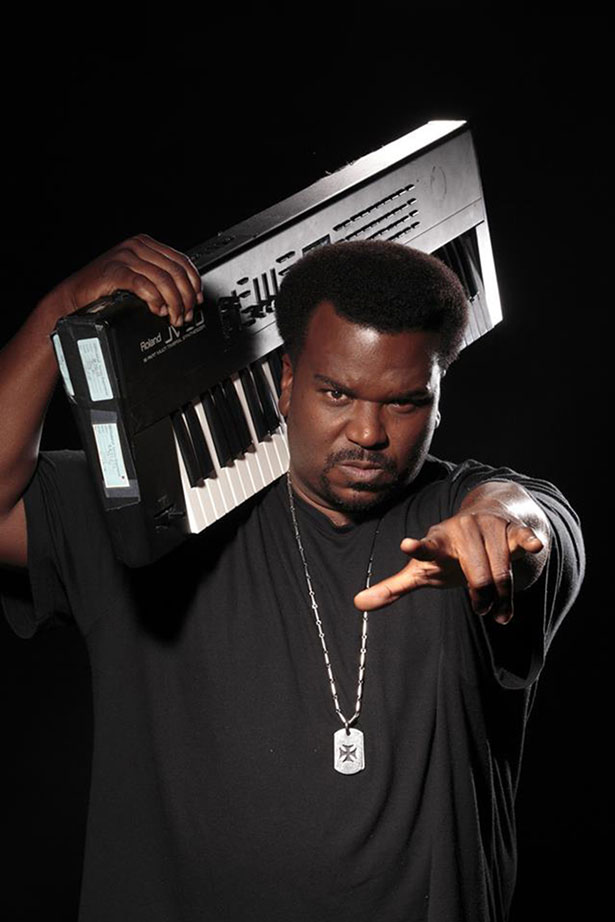 Comedic actor Craig Robinson's musical comedy tour will come to the Homes Convocation Center on March 2 at 8 p.m.
Tickets go on sale Friday and can be purchased at Plemmons Student Union, the Convocation Center Box Office and Ticket Return. Tickets are $12 for students in advance and $16 for the public and at the door.
Best known for his character, Darryl Philbin, on hit sitcom "The Office," Robinson has appeared in numerous films such as "Walk Hard: The Dewey Cox Story," "Hot Tub Time Machine," "Pineapple Express" and "This is the End."
Robinson plays the keyboard and performs a mix of traditional stand-up comedy and comedic songs at his shows. This will be his first appearance at Appalachian State University.
"So far it's been pretty easy working with him and his team," said Rachael McKinney, Appalachian Popular Programming Society Concerts chairperson. "Comedy shows usually do really well."
APPS has been working on bringing Robinson to the university since the end of last semester and finalized plans just as classes started, McKinney said.
"Craig is [represented] by a major comedy agency that has also worked with us with Lewis Black and Ron White," APPS program adviser Randy Kelly said. Both acts reported back to management that APPS treated them extremely professionally. So, it is a bit easier to get other great performers to include us in their southeastern tours."
Robinson also just announced a six-episode first season of a new NBC comedy show, "Mr. Robinson," in which he will star as a music teacher, according to Huffington Post. The show will air in fall 2014.
"We are very excited to be bringing him to Appalachian and think it'll be a great evening," APPS President Amanda Jacobson said.
Story by Colin Moore, A&E Editor
Photo: APA Photo Agency