Appalachian State will hold its 15th annual Diversity Celebration in Plemmons Student Union on April 5 from 3:00 p.m. to 9:00 p.m. As expressed by the official advertisement, "the Diversity Celebration conveys a message of sustainability through cultural interaction and on-going greening initiatives."
This event features performing arts, crafts, music, international food and other forms of free hands-on activities and live performances that celebrate many aspects of cultures all around the world. This year, West African dance, the Grandfather Mountain Highlanders Pipe Band, Brazilian martial arts and Mariachi music are all included in the schedule of the day.
"It is a sharing of cultures, art, music, food, dance and stories," Jeanne Lawrence, student services coordinator of Multicultural Student Development, said. "It is an opportunity for us to learn to appreciate things different from ourselves as well as some of the traditional Appalachian crafts and lifestyle."
The Diversity Celebration is particularly close to the heart of the director of parent and family services and interim multicultural student development director, Traci Royster.
"It gives people a safe space to come and learn about different cultures, different groups, and different people," Royster said. "The more diversity we have, the richer we are as people and the more informed we are as people. We have less room for myths, rumors and stereotypes."
Though the event is held on campus, a wide variety of participants come to experience the celebration.  
"It provides a hands on learning experience of different cultures" Royster said. "Kids from kindergarten through high school come over from the Watauga County school system, as well as people from down the mountain and the surrounding area, because it is such a great learning experience."
Royster said that this may be the only cultural events that some of these kids see for a long while, or maybe ever, and people learn a lot by coming to this celebration. The most important thing to her is that they are exposed to different things.
"It allows people to explore differences and to learn about other people's cultures and helps them to step outside their comfort zone," Royster said. "But, I think it also allows people to reach outside those boundaries without having to step outside the country or go to a different part of the world. They get to experience different food, or an African drum set, and do something different they haven't done before."
In 2000, Amy Hathcock, a graduate student working in the Office of Equity, Diversity and Compliance pitched the idea of a diversity celebration to Susan King, education and outreach coordinator.
"To me, the Diversity Celebration will always be Amy Hathcock," King said. "Amy and her groundwork set a standard. She wanted to promote diversity everywhere and acknowledge that diversity is way more than race or sex or religion."
The first Diversity Celebration took place in 2001, only having two small rooms in the student union reserved for the celebration.
"We had exhibits on everything from a Turkish tea ceremony to multiple multiple sclerosis," King said. "It was quite a beginning."
In the early years of the Diversity Celebration, the event absorbed the Unity Festival, a family friendly event of concerts, children's festivities, lectures, movies and discussion groups originally started by the Baha'i community of Boone. This event initially inspired the Diversity Celebration, King said. The Unity Festival takes place in the Blue Ridge Ballroom on April 5 from 3-8 p.m.
"It is geared to learners of all ages, but is really designed for children," King said. "It has a global focus and there are games and crafts that teach the children that the world is a huge community that we are part of."
Later that evening, there will be a panel hosted by the Center Fellows, the student group of the Center for Judaic, Holocaust and Peace Studies, to discuss the Armenian genocide and its denial worldwide. This panel will take place in the Roan Mountain Room at 7:30 p.m.
DiversiTEA, a celebration of tea and tea culture from around the world, will also be included in the celebration from 4-6 p.m. in the Multicultural Center. This event is hosted by Yosefa Tea Apothecary, an online shop specializing in products like tea, soap, lotion and candles.
Amalia Yosefa, founder of Yosefa Tea Apothecary, said that she will be sharing her passion with the Appalachian State community by displaying and educating attendees on the various aspects of tea and tea presentation and history.
She will have tea ware and various teas on display for attendees to sample, smell and touch, and in addition will actually prepare various teas in traditional form.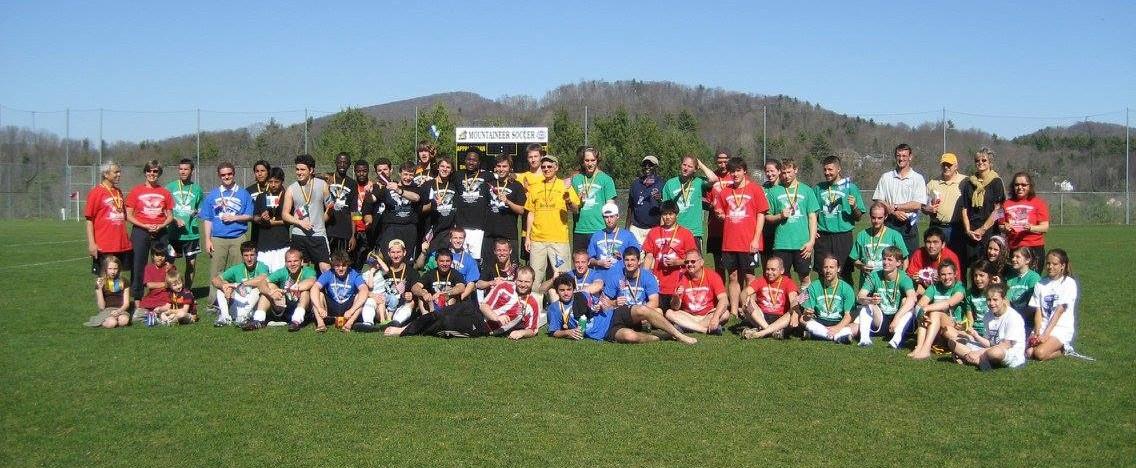 Another event adjunct to the Diversity Celebration is the People of the Planet soccer tournament. The event celebrates the community's cultural diversity as well as bringing players from all over the world, taking place at the Watauga High School soccer fields. Hundreds of people participate from all over the place, King said. The tournament will be held on April 9.
King said that for a university that looks so unlike the rest of the world, it is important for every one here to have as many encounters with the rest of the world as we can. She said that great care is taken that no one is left out and a large net is cast for performers from the Appalachian culture and groups from rather far away and sometimes groups on campus.
"We say that for an evening, the world comes to the mountain," King said. "But, it's an unusual occurrence to have groups from as many culture here at the same time in a 6 hour time period."
King was co-chair of the planning committee for 10 years and has enjoyed watching the initiative grow from just an idea.
Lawrence has also noticed and happily welcomed the growth of the celebration.
"We are growing, but in the large scale of things, we aren't a terribly diverse community and campus," Lawrence said. "So anytime we can bring an event in that highlights other cultures and gives us a chance to experience something hands on is important to do."
Lawrence added that making a welcoming environment and accepting and appreciating, or at least showing a willingness to listen to other traditions and ways of life is the best way to truly embrace diversity and work to continue to diversify Appalachian State.
Story by: Leah Wingenroth, A&E Reporter