Dance crew steps up, hosts workshops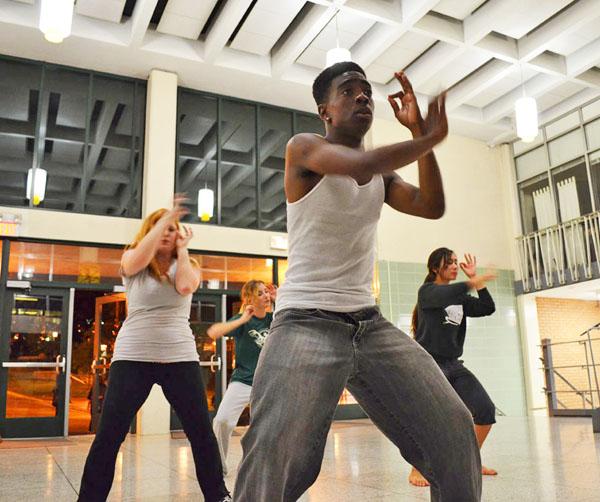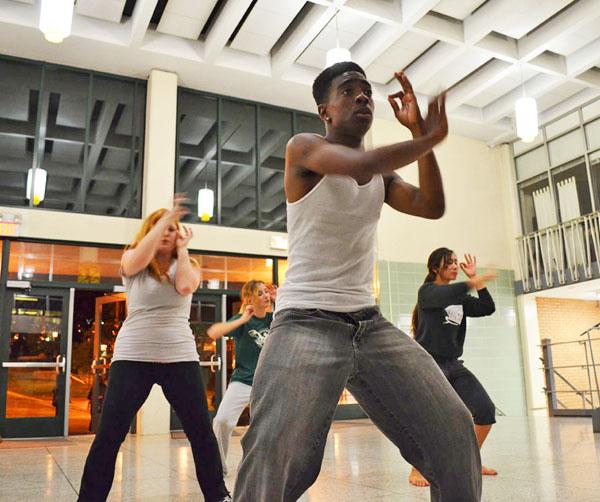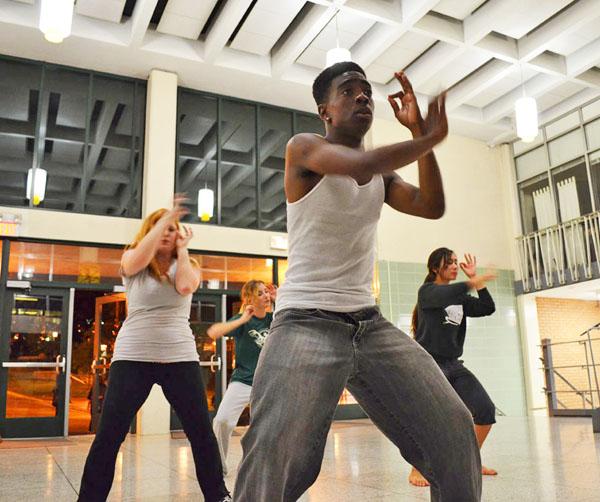 Started just a couple of years ago by a group of students, the Entropy Dance Crew has performed both locally and in different places across the state, but it all started right here at the university.
Most recently, this premier hip hop dance team performed at Legends Saturday at the Homecoming Step Show and then hosted a dance workshop Sunday afternoon. Reshea Mackey, a senior dance studies major, is one of the founding members, along with fellow students Ryan Parker, Joshua Carr and former member Michaia Avery.
"We were talking about creating a crew my sophomore year," Mackey said. "Michaia [Avery] was basically the founder, since he found all of us and got us together. Josh [Carr] and Ryan [Parker] did the business part, writing the constitution and getting the paperwork in and all that. So that's how that started. Friends knowing friends and coming together."
Sophomore undecided major Jane Bowers joined the crew last year after watching them perform in the Varsity Gym's lobby. She danced in the gym to rehearse for other shows she was associated with, and she met a few members of the crew through an organization called Kodachrome N.C., a dance support network that hosts workshops throughout the state.
She practiced a few times with the crew before joining herself.
"I kind of just kept coming to practices and they never told me to leave," Bowers said. "So eventually, I stayed."
Workshops on Sunday are monthly, usually on the first or second weekend of every month. This Sunday, the crew had some guest teachers, a few of the crewmates' friends from Virginia named Eirol Bernardino and Shanda Taylor.
Anyone interested is encouraged to come, regardless of skill level.
"The great thing about Entropy is that all the people who are involved in it have really found a home," Bowers said. "A lot of us are people who don't have other places where we would naturally fit in. We don't play a sport, we're not particularly good at a certain subject in school, we don't have other clubs and activities that we do, but we all dance. We're all just really weird, and we all love to dance together."
The Entropy Dance Crew held auditions in early September, and they host workshops on either the first or second Sunday of every month at 1 p.m.
"We're all a big family, we like to have fun," Mackey said. "And we're all weird."
For more information, check out the Entropy Dance Crew's page on Facebook.
Story: R. SCOTT MORRIS, Senior A&E Reporter
Photo: ANEISY CARDO, Intern Photographer