Appalachian and the Community Together raised its highest total ever at the 11th annual Dance Marathon held at Legends from 10 a.m. Saturday to 1 a.m. the following day.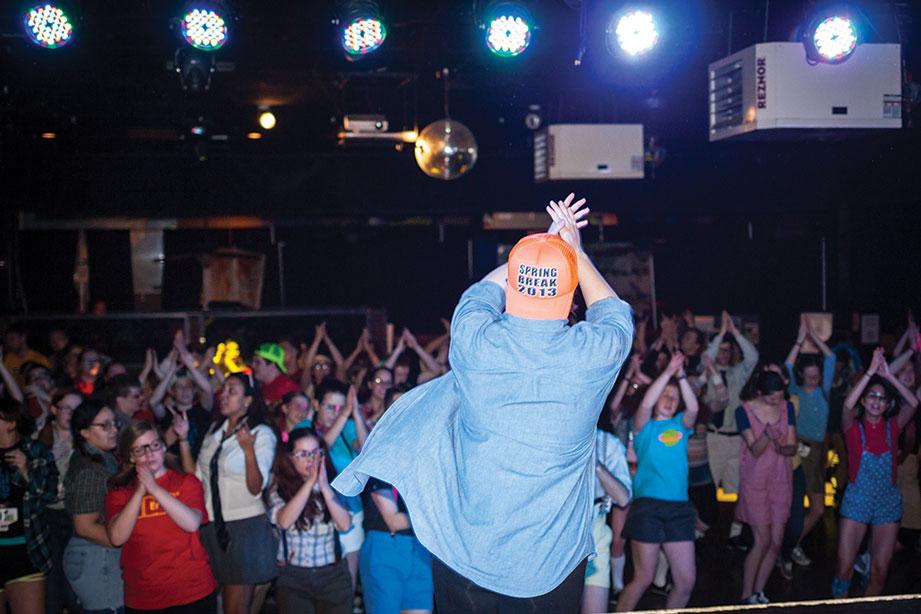 The event raised $33,246.49, which is the highest ever raised by this event.  The next highest total was just more than $30,000 raised three years ago. The total is also $7,000 higher than last year's.
The Dance Marathon raises funds for Parent to Parent Family Support Network and Western Youth Network.
Fundraising starts months in advance, said Lindsey Woods, event coordinator.
"We start planning for the event in early September, and students can join in and start raising through things like bake sales and drives around the halls,"  Woods said. "Students register through a system called first giving and with that, students can take advantage of fundraising through asking for donations through social media."
Community partner Liaison and senior sociology major Lauren Berryhill said that it is a huge fundraiser for these charities.
Approximately 20 families that benefit from the event came in during the marathon.
"Seeing the kids with smiles on their faces, and seeing kids that you dance with around in the community is the best part of the event,"  Berryhill said.
The number of dancers ranges from 100 to 300 over the course of the marathon.
Senior business administration major and four-year event veteran Zachary Yllanes said the event has made a huge difference in his college experience.
"The organizations benefit a lot from this event, and I believe that when the campus sees even a small group of students raising as much money as they have, that it wears off on other students,"  Yllanes said.
First-year participant and senior sociology major Taylor Bailey said that he regrets not participating all four years.
"It was great to raise all the money with my fundraising team, and join a team,"  Bailey said. "It was something on my bucket list to do before I graduated.  Who wouldn't want to raise money for these two organizations?"
Story: Carl Blankenship, Intern News Reporter
Photo: Rachel Krauza, Senior Photographer