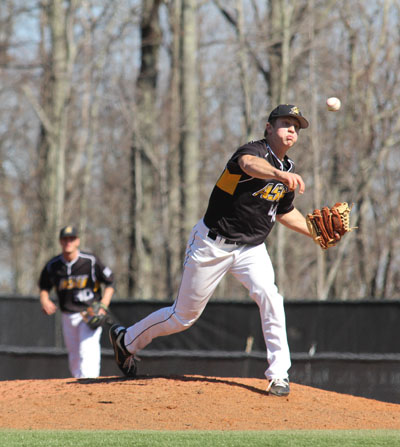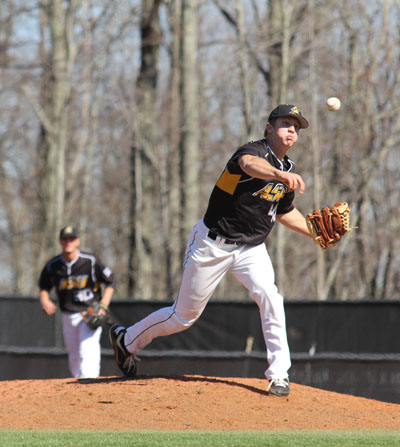 The Mountaineer baseball team begins the 2013 spring season this weekend with a three-game series in Raleigh against the No. 8 N.C. State University Wolfpack beginning Friday.
This is a familiar foe for first-year head coach Billy Jones, who was an assistant coach and recruiting coordinator at N.C. State from 2002-04.
"I think it will be fun, it will be a little bit surreal," Jones said. "We've been contacted by several guys that played for me and Coach Rodgers that are coming back for the weekend. It will be good to see some people for sure."
Both teams are the defending champions in their respective conferences and are looking to defend their crown this season. The Wolfpack are projected to repeat as ACC champions based on the conference's coaches poll, while the Mountaineers are predicted by SoCon coaches to finish sixth, according to goasu.com.
"It doesn't matter, it's where everybody ends up at the end," Jones said. "As far as we're concerned, people can say whatever they want. They're always going to. But the proof is going to be in the pudding."
The matchup this weekend will feature two of the best shortstops in the nation – N.C. State's Trea Turner, a preseason first team All-American and the Mountaineer's Will Callaway, a third team preseason All-American, as well as a first-team preseason All-SoCon selection.
"It will definitely be a cool experience," Callaway said. "I always like playing against the best competition. I don't shy away from it. Just go heads up and see who's the best."
Along with Callaway, the Mountaineers boast two other preseason first-team All-SoCon selections with second baseman Hector Crespo and outfielder Tyler Zupcic, tying Elon for the most, according to goasu.com.
But Zupcic will be out indefinitely with a knee injury suffered during last season's NCAA regional game.
With the middle of the lineup in place, the biggest question for the Mountaineers is their pitching rotation. The team lost its top two starters from a year ago to graduation, as well as moving its lone senior, Rob Marcello, into the closer role.
"Definitely a big change for me, I've started my whole life," Marcello said. "Coach Jones saw me throwing and said he wanted me to move to closer. He thought it would help out my career and I've come to accept it."
Sophomore pitcher Jamie Nunn will get the nod on Friday to start the season off for the Mountaineers. The first pitch is scheduled for 3 p.m.
Story: JORDAN DAVIS, Sports Reporter
Photo: PAUL HECKERT, Photo Editor