Sports Column: Despite loss of playoffs, team must 'Always Attack'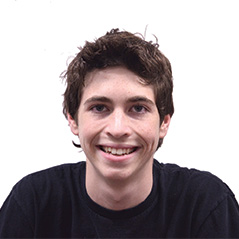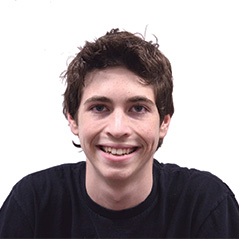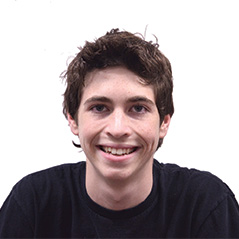 It's no secret that the goal for every season is to make it to the playoffs. Once you've made the playoffs, you set your sights on a championship.
That's the way sports are designed, that's where motivation grows.
But where does motivation come from when there's no longer a playoff spot to be clinched or championship to be won?
This is the question facing Appalachian State football as they enter their final season in the Southern Conference before moving to the FBS Sun Belt Conference.
"When the season got here, we went through a little rut for about two weeks knowing we weren't going to get to play for [a championship]," senior quarterback Jamal Londry-Jackson said. "But once football got here, it's time to play. We know we have 12 guaranteed [games] to try and go out there and win."
Athletic Director Charlie Cobb said last year that if the team won the SoCon record-wise, he would hang a banner and buy the team rings regardless of whether it was official or not.
Part of the mindset the Mountaineers are in this year comes from their new team motto: "Always Attack."
Defensive Coordinator Nate Woody said the motto meant you can't be lackadaisical in any phase of life.
"We want to be known to work hard and go after the end result, whatever that may be." Woody said. "From a defensive perspective, ['Always Attack'] is just going out there and, whatever my job is, I'm going to do my job the very best that I can do on each and every play, and if I do that, I'll get better and better every day."
Senior linebacker Karl Anderson said he believes the team has always had this motto.
"I mean, now it's printed on our jerseys and workout shirts, but we've been a championship-caliber team for a long time and I don't think you can achieve that kind of success if you don't have that 'Always Attack' mentality," Anderson said.
Anderson said the motto begins with the mentality that you have to "attack each and every day, regardless of what task you face, whether it's a difficult practice on a Tuesday or on a Friday or playing Montana in Montana or it's our bye-week, we need to attack each day and find something to get better."
But with a team comprised of 78 underclassmen, the younger players may have to adjust.
"And that's where I think you find the challenge, especially with a younger team," Anderson said. "Are you going to have that volatility and effort and focus and concentration? Motto aside, that's what we have to aim for. We have to have that constant improvement and focus."
Anderson said the younger players have responded well.
"They're a very talented group and they're eager to learn and eager to practice and get better," he said. "And they understand it's on their shoulders. There is nobody else behind them. There's nobody else that can go in for them if they don't get it done. We're counting on them."
Head coach Scott Satterfield said that "Always Attack" is one of the team's core values.
"However you set your program up, that's what the newcomers are going to adhere to," Satterfield said. "Whatever your goals are, your core values are, whatever you set up, that's what we're going to gauge everything toward."
This gives the younger group something to focus on, Satterfield said.
"We want them to keep on this right track," he said. "If a guy gets out of line a little bit, you have to put him right back in line and say, 'Hey, that's not apart of our core values, here's what we're looking to do,'" Satterfield said.
Satterfield believes this motto is a lifestyle choice, not just a motivator for football.
"We talked about it, not just going through life, going through the motions, but we want to attack everything that we're doing," Satterfield said. "In the classroom, sitting in the first three rows, participating in the classroom, not just showing up because we have to be there. In the community service, we want to go out and be excited about what we're doing when we're out there, not just sitting because coach made me go out there."
Londry-Jackson said "Always Attack" applied on and off the field and was about putting your best foot forward, doing your best and giving 110 percent no matter what, even if you're no longer playing for a championship.
"[We'll] just take it one game at a time and lead this team and put us in position to be able to say we went undefeated this year and just keep pushing and playing," Londry-Jackson said.
Story: ANDREW CLAUSEN, Sports Editor