Diversity Celebration Committee hosts slogan competition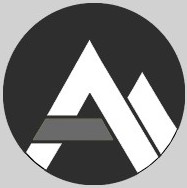 The Diversity Celebration Marketing Committee is accepting slogan submissions to be featured in the marketing materials used to promote Appalachian State University's Diversity Celebration through Feb. 14.
The Diversity Celebration Marketing Committee is comprised of about five members, including students, faculty and staff. The committee is responsible for the marketing and advertising of the event, said Lauren Fine, the
Student Government Association representative on the Diversity Celebration Marketing Committee.
"We will first look at all the submissions and choose the top five and then have the university community select the best slogan," said Anthony Brumfield, the assistant director of multicultural student engagement.
Once the committee has decided on the top five of the slogans submitted, Appalachian students will receive an email with a link to the Diversity Celebration website where they will be able to vote for their favorite.
There have been more than 20 submissions so far, with more than a week to go for incoming slogan entries.
Last year, senior global studies major Chelsea Thrasher won the competition with the slogan, "United by similarities, celebrating differences."
The Diversity Celebration "features a wide array of local and international music, eclectic dancing, delectable food and imaginative crafts," according to celebration.appstate.edu.
The celebration is set for April 8 in Plemmons Student Union.
Story: Nicole Caporaso, News Reporter