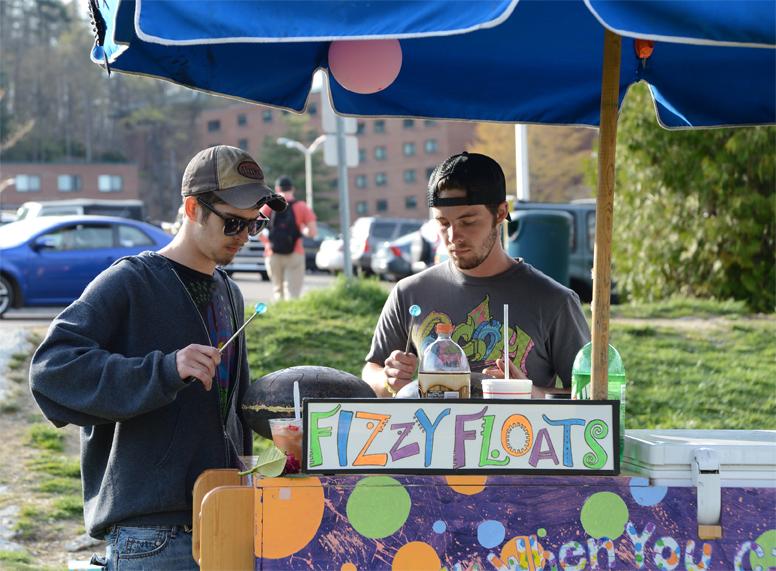 The third annual Earth Tones Music Festival, presented by the ASU Sustainable Energy Society, was held Friday, April 26.
Musical acts, including Brian Swanson, Inverted Sea and Big Daddy Goose, played on the Daisy Trailer, which included a completely wind and solar powered stage setup.
There was a community drum circle, the new food truck Vitality and various vendors from the Boone area.
"We wanted to give students a time to come out and relax for a free concert and also promote sustainability," said senior Grant Warner, the president of the Sustainable Energy Society.
Vendors included Green Mother Goods and Appalachian State sophomore Megan Parker, who sold hula-hoops.
"It really helps get [a vendor's] name out there," said Parker, a member of the Sustainable Energy Society.
The Sustainable Energy Society, also known as the Solar Club, saw this as a way to show students what exactly renewable energy can do.
"It's important to have events like this mostly so we can showcase ourselves as well as other renewable energies and just get the community involved," said James Larkin, the vice president of the Solar Club.
The event was seen as a way to get students out to enjoy the spring weather, as well.
"We want to host events like this to get people more active – and that's why we love doing this every year," Larkin said.
The Sustainable Energy Society plans to continue to host the event every spring.
Story: JAY SALTON, Intern A&E Reporter
Photo: OLIVIA WILKES, Senior Photographer