Entropy Dance Crew hosted a six-hour-long festival Saturday in honor of Black History Month and hip-hop culture.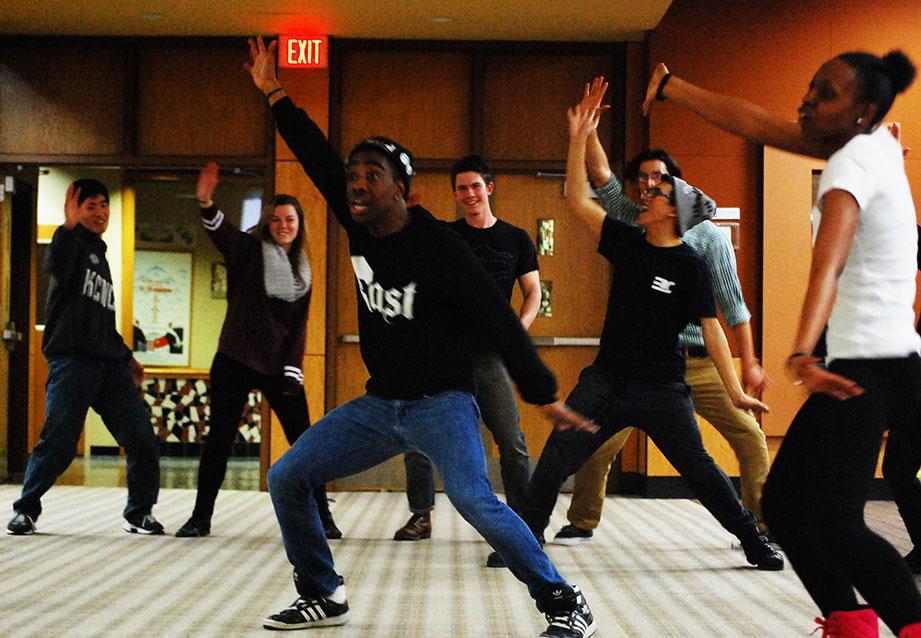 The festival, held in Plemmons Student Union, focused on educating attendees about the history of Entropy's style of hip-hop dance and the five elements of hip-hop culture, which are knowledge, break-dancing, DJing, graffiti and emceeing – or spoken word poetry and rapping – said Joshua Carr, Entropy president and senior psychology major.
The day started with a basic overview of hip-hop and continued with a graffiti demonstration by junior graphic arts and imaging major Parker Arnold. The Entropy crew held break dancing demonstrations and lessons for the whole crowd to follow.
Visitors were later given the opportunity to perform their own dance choreography and spoken word poetry.
"Hip-hop has a lot of cultural significance in its origins," Carr said. "A lot of people don't understand that hip-hop is very old and comes from African culture, which translates into other music cultures like jazz. Today we talked about the parts of hip-hop we uphold now."
Entropy has existed on campus for three years. This was the first event they have hosted outside of their usual practices and workshops. The crew currently has 25 official dancers, and the festival attracted approximately 50 students.
The planned DJ demonstration for the day was canceled due to inclement weather. The dance crew is planning to hold another hip-hop festival in April.
"The Appalachian dance department is paired with Entropy, and it is very supportive and very open," said Jason Dawkins, Entropy member and freshman broadcasting major. "I support anyone who wants to do [hip-hop dance] or is thinking about doing it and doesn't know how to dive into it. Once you see how supportive Entropy is, you will never want to leave."
Newcomers can feel hesitant toward hip-hop, Carr said, and Entropy sets out to create a family for its members.
As a former dance major at Old Dominion University living in Boone and looking to transfer to Appalachian for the fall semester, Eric Fajardo found the festival to be a large example of how Entropy and hip-hop dance can bring a community together to explore their creative passions.
"Everything about today was for me and also for everyone," Fajardo said. "Whether spoken words, emceeing or something else, all of these creative outlets are accessible. What was great for me is that today was so uplifting, and there was not an ounce of negativity in this room."
Entropy is holding an open practice Friday at 3 p.m. in Varsity Gym. They also hold open practice regularly from 7 to 9 p.m. every Monday and Wednesday in Varsity Gym.
Story by Kelsey Hamm, Intern A&E Reporter
Photo: Cara Croom, Intern Photographer