Firearm discharged inside Mountaineer Village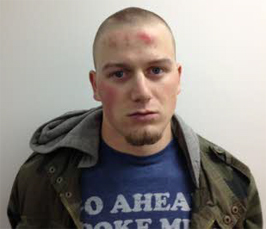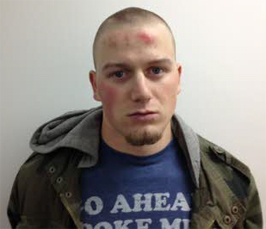 A man allegedly discharged a firearm inside a third-floor Mountaineer Village apartment early Saturday morning, according to a Boone Police Department arrest report.
Boone police arrested Jacob Miller that morning.
Both Boone police and Watauga County Sheriffs responded to the incident, according to the arrest report.
Law enforcement conducted a search of the apartment, after which a deputy found Miller slumped over the steering wheel of a Jeep Cherokee in the parking lot, according to the arrest report.
According to the arrest report, a Taser was used on the suspect twice in order to "gain compliance."
Upon searching the suspect, an "extra magazine containing 15 rounds in his front jacket pocket, five loose rounds and a fired case" were found. A Ruger 9mm handgun was also located in the front passenger seat. Miller's military I.D. was also found.
According to the police report, resident Matthew Guin had invited Miller back to the apartment after meeting at Wilco Hess across from Hardee's.
The report stated that Guin and Miller were talking about Miller's military experience when Miller "advised Mr. Guin he was carrying a firearm."
Miller began waiving the firearm around and loading and unloading it before Guin asked him to leave, according to the report.
When Miller attempted to dry fire the firearm into the air, it was discharged, according to the report.
The bullet went through the wall and into the ceiling of the hallway, after which Guin forced Miller out of the apartment.
According to the report, a fire alarm was set off shortly after that.
Miller was charged with a felony for breaking and entering a motor vehicle, felony discharge of a weapon in an occupied dwelling, misdemeanor carrying a concealed weapon, misdemeanor resisting a public officer, misdemeanor injury to real property and misdemeanor false fire alarm.
Story: JOSHUA FARMER, News Editor
Photo Courtesy: BOONE PD