Four Appalachian State players were named to the College Sports Journal 2013 NCAA Division I FCS Freshman All-America Team.
Running back Marcus Cox, tight end Barrett Burns, linebacker John Law and punter Bentlee Critcher were all recognized as first-team freshmen, according to the journal.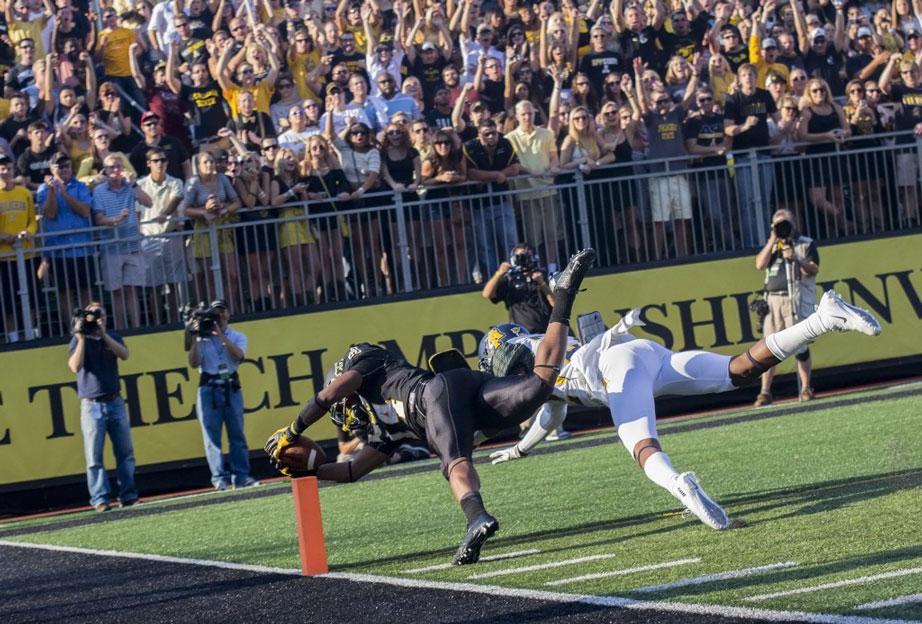 The four selections from App State is the most among FCS programs this season.
In one of the most impressive freshman performances in App State football history, true freshman Cox was also selected as runner-up for the 2013 Jerry Rice Award, which goes to the FCS freshman of the year.
Cox ran for 1,250 yards and earned 1,809 yards from scrimmage and 21 total touchdowns.
Tight end Burns caught 22 passes for 205 yards. Both of those marks ranked him fifth and seventh on the team in those respective categories.
Freshman punter Critcher set both App State and Southern Conference records by averaging 45.9 yards per punt. The yardage mark put Critcher as the leading punter in the SoCon.
Redshirt freshman inside linebacker Law ended his 2013 campaign with 71 tackles and three interceptions, which tied him for the SoCon lead. Law sat out his first year due to injury.
This was the last season App State will play in both the Southern Conference and Division I FCS, as the program moves to the Sun Belt Conference beginning next season.
App State opens up the 2014 season at "The Big House" to take on Michigan University on Aug. 30. It will be the first time the two programs have met since the 2007 upset in which the Mountaineers defeated the Wolverines 34-32.
Story: Nick Joyner, Senior sports reporter
Photo: Paul Heckert, Photo Editor