Free ends the season on a strong note for men's soccer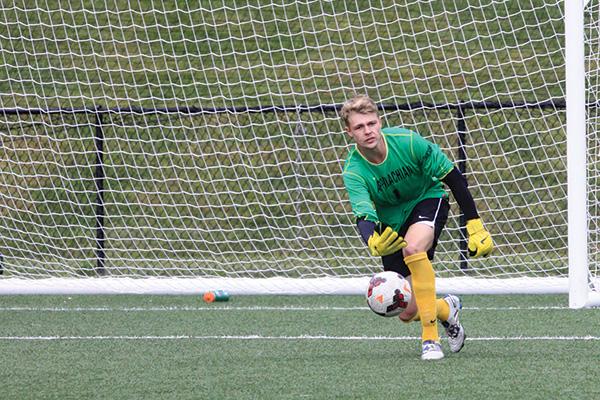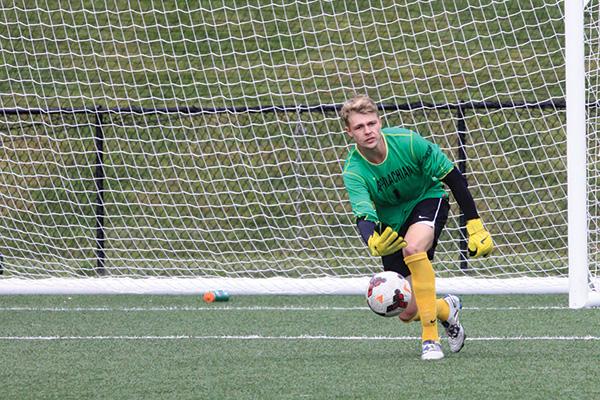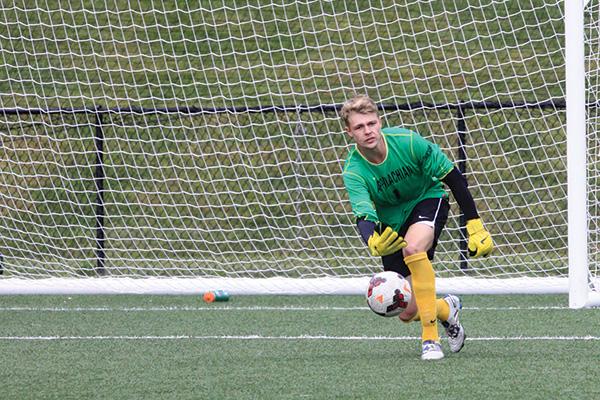 During his four years as Appalachian State University men's soccer goalkeeper, Danny Free has shined.
On the season, Free has a 73 save percentage and had 13 shutouts throughout his career.
Danny is third in the SoCon in terms of saves (72) and saves per game (4).
"What attracted me to recruit Danny was his understanding of the game and his on-field ability were important, but just as important were his work rate, leadership qualities and character," head coach Matt Nelson said.
Free is originally from Doncaster, England, where he went to Hall Cross School and played club soccer for Barnsley FC.
"What made me come to Appalachian was one of the previous coaches was English and he was from near my hometown, and he got in contact with me," Free said. "I came to visit Boone, and I liked Boone."
Free is also a very strong player and has the potential to play at the next level.
"Danny's strengths is that he reads the game well and he organizes well from the backline," Nelson said.
Nelson said Free is "energetic, ambitious and intelligent."
Since his freshman year in 2010, Free has grown as a player.
"The growth that Danny has shown has been enormous," Nelson said. "He has developed into a person that can be depended on to do what is asked of him and I am proud to have been able to work with him for the past four years."
Free looked back on some of his best games as the season has come to an end.
"My best game of the season is when we beat Wofford here, 3-2 and they were undefeated in the conference," he said.
In the game against Wofford, Free had six saves.
The men's soccer team spent the last week gearing up for the rest of the SoCon tournament.
"Our goals have never wavered," Nelson said. "They have always been to win the conference tournament and get into the NCAA tournament. We have three games we need to win in order to do that."
The Appalachian men's soccer team played in the SoCon quarterfinal match against Elon on Nov. 9, where they fell 8-7 in penalty kicks.
Free made seven saves during the game, giving him 200 for his career.
Story: KATHERINE GLASSMAN, Intern Sports Reporter
Photo courtesy of Bill McCarter