How to have a good time in Boone's nightlife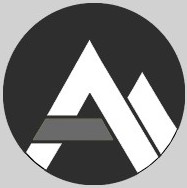 Being underage and trying to navigate the college nightlife scene can be difficult, but there are plenty of places freshmen can still have a good time out in Boone.
Some bars in Boone, such as Parthenon Cafe on Highway 321, let in under-aged students marked with black Xs on both hands before 10 p.m.
If you'd rather sing than dance, Galileo's on West King St. has karaoke every Friday night. They also hold trivia nights on Mondays and sometimes feature local bands.
Black Cat, a burrito joint located on South Depot St., is another popular venue for local artists, featuring live music on the third Friday of every month.
You can also enjoy nightlife without ever having to leave campus. Legends is Appalachian State University's own student nightclub and social center.
Legends houses performers, from local to big time, with previous performers incoming John Mayer, Dave Matthews Band, Cherub and Outkast.
Legends will also host square dancing and DJ nights from time to time, including tonight with Crywolf and opening act Don Winsley.
Student tickets can be purchased on the first floor of Plemmons Student Union or at the door.
Story: Laney Ruckstuhl, News Editor