Goodbye, Ms. Joan
There are 1,692 full and part time employees that work at Appalachian State University, according to the human resources website. Among them is a woman who is recognizable to students as App State's grandma.
Joan Peters has worked in the markets and cafeterias at Appalachian State University for nine years as of Oct. 15, she said. Previously, Peters has worked at Mountain City Elementary School as a janitor and Chetola Resort as a housekeeper.
Peters said she likes working at App State better than at the elementary school because the younger children were mean.
"At ASU I have never had one kid be mean or rude to me and always treated me with respect," Peters said.
She started working at the Appalachian Panhellenic Hall market and was originally only hired for 18 days. After that time Peters said Tim Pearson, support services supervisor then offered her a job working in Sanford Commons.
The job offer came at the right time because she lost her father earlier that year. She said it was really hard year for her because she was very close with her father. Peters is the youngest of six and has four children and 10 grandchildren. Peters describes herself as a kid at heart, and attributes her love for kids as to why she will miss working at App State.
Peters is known to most students as "Ms. Joan" and students are more than familiar with Peters' soft southern drawl, her conversations at the smoking area outside of Trivette and the pet names she calls students, such as "my baby," "shug" and "sweetheart."
"I call everyone my baby because they feel like my baby," Peters said. "When I meet people [at App] they all just seem so sad and they need somebody to show them that they care."
Peters said she had a student come through her line one time and she was crying. Peters asked if she was OK but the student said no.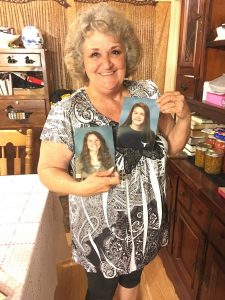 "Then I asked if she was homesick because she just started school and she said 'yes,' and I said, 'come here honey and let me give you a hug,'" Peters said. "And if you need one tomorrow I am right here."
Peters said she used to get in trouble because she was told by her superiors that she could get fired for calling students 'sweetie' or 'baby' and hugging them because it was considered inappropriate.
"I said, 'I think they are old enough to know that I am not making advances,'" Peters said. " I said, 'The love that I have for these kids it comes from my heart which comes from a higher power than ASU and I am not changing for nobody.' 'If you're gonna let me go, then let me go because I like who I am.'"
Peters said after she said that to her bosses, she has not heard any other complaint since.
Peters recalled the time that the former assistant chancellor came through her line she thought he was one of the students.
"Knowing me I said, 'hello my baby how are you today?' I even hugged him. Then at the first of the year we had our meeting and he was the speaker and I thought, 'oh now I am really in trouble,'" Peters said. "I later apologized and said 'I thought you were one of my kids.' He said, 'Don't worry about it, what you are doing is great and don't you ever stop.'"
Peters joked that it was a good thing she had small feet because she likes to wear them in her mouth most of the time.
Peters said that the summer before last, he came through the line again and said his daughter is about to start college this year so to be sure that she keeps doing what she is doing.
Although Peters had already decided to retire in December 2016 she had to leave about two months early because her husband, Danny, fell and broke his ribs. She said the doctors told him that he could not do anything and she did not want him to drive. He also has been diagnosed with squamous cell carcinoma on his ear and the side of his head and he is now going through radiation therapy.
Peters had a lot of family members who are sick and said that she needed a break.
"Everything was just piling up on me and I couldn't think," Peters said. "I have never messed up on my register, but I was afraid that I would."
Amber Lipsky, a junior biology major and Trivette dining hall regular, lived in Coltrane Hall her freshman year and has continued to live on-campus on the west side. She has known Peters ever since she began classes at App State.
"I moved here from Rhode Island and did not know anyone, so it was comforting to have a grandmotherly figure around," Lipsky said.
Lipsky describes Peters as the sweetest lady ever and thinks of Peters every time she walks into Trivette.
During her freshman year, Lipsky said she used to hang out by the smoking area near the Trivette office and Peters would come there on her break for a smoke and would regularly socialize with people.
Peters recalled with a giggle a time where a student came through her line looking stoned. She asked him, "Honey, are you sleepy, sick or are you just fried out of your mind?"
When she went out on her smoke break later on, she said she saw the same student that came through her line. She said she did not think he realized that she was beside him.
"He said he was smoking pot with his grandma, and he was talking about how it looked big like a cigar, and I said, 'like a blunt?' and he said, 'Ms. Joan you know what a blunt is?' and I said 'Well yeah,'" Peters said.
She said although she does not encourage smoking pot, she would rather students do that than drinking liquor. She thinks that if she looks like she is too "sanctified" people would not feel comfortable talking to her and she does not want people to think that about her.
"I want them to know that I am here. God made me a human like everybody else," Peters said. "And I can do wrong just like anybody else but I did finally grow up and I can give you good advice. He did not put me here to judge anyone."
Lipsky befriended Peters as a result of eating at Trivette. One day after noticing that Peters was absent from her usual cashier post in Park Place, Lipsky received a text message from Peters announcing that she was leaving. In the text message Peters asks Lipsky to let all her "beautiful babies" know that she will be praying for them and asks them to keep in touch with her.
"One day she disappeared, and of course I was like 'where the hell is Ms. Joan,'" Lipsky said. "My heart dropped when I got those messages. She does not deserve this."
Lipsky decided that the best way to get the word out was to post Peters' message on the App State Classifieds Facebook page on Oct. 13. As of Nov. 15 the post has received 687 likes and 26 comments.
Lipsky said she has never had a post that was so popular, and she was "blown out of the water" at the number of responses. But then again, Lipsky said in a way she was not surprised because, "Everyone loves Ms. Joan as much as she loves them."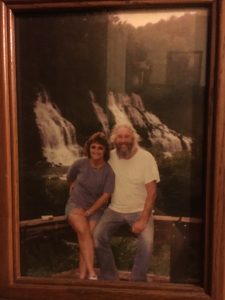 Lipsky said she was happy Peters contacted her.
"She said she had no one else to contact and I didn't know if she meant totally no one, like other cashiers or she knew they would not put out the word," Lipsky said.
Lipsky said Peters wanted everyone to know that she loves and is thinking about them.
"Last time I saw her, maybe she knew she was leaving, she gave me a big hug and kiss on the cheek and said 'I love you baby, I love you so much,'" Lipsky said. "She was always the sweetest person you could ever ask for, if you had a bad day, go see Ms. Joan. If you ever want to share something exciting, go see Miss Joan. She is the grandmother you could only dream of."
Former and current students and members of the Boone community tagged their friends in the post, offered their sympathies, prayers and comments like, 'Ms. Joan is the sweetest,' 'she is the best,' she is amazing' and 'she is missed.' Among the commenters is Brianna Brooks, senior psychology major and a student manager at Trivette.
Brooks said although her interactions with Peters were short, they were always warm and welcoming. Brooks recalled Peters in passing at work and remembers that she always had a "beautiful smile on her face."   
"She made a point to greet everyone at the registers and make them feel like more than just another student coming through," Brooks said. "And I've tried to take that same initiative when I'm working a register by saying hi to everyone and asking them how they are."
Brooks said Peters may not realize it, but she has left such a big impact on everyone she has come in contact with. Brooks said she cannot thank Peters enough for, "the joy she's brought to my work place."
Jon Young, Food Services supervisor said his experience working with Peters was always pleasant. He said everyone loves Peters, and described her as a "grandma figure" for students.
"For a while she was the only cashier we had, and she got the work done by herself," Young said. "I've never had anything negative to say about her, it has always been positive."
As of now, Peters does not have any plans for the future. She has decided to retire and take care of her family.
"I am going to stay home and enjoy [being with] my husband," Peters said. "We have been married for 40 years June 21, we raised kids together and then he got sick and I worked. So we just haven't had a lot of time together."
Peters said human resources has allowed her to take family and medical leave so she can keep her insurance until January. Peters said she hated leaving because she did not get to say goodbye to everyone, and wanted to remind students to "Smile a lot, laugh a lot, and remember god loves them and I do too," Peters said. "And I am right here if they want to come to Mountain City, Tennessee to see me!"
Story by: Katie Murawski, A&E Editor