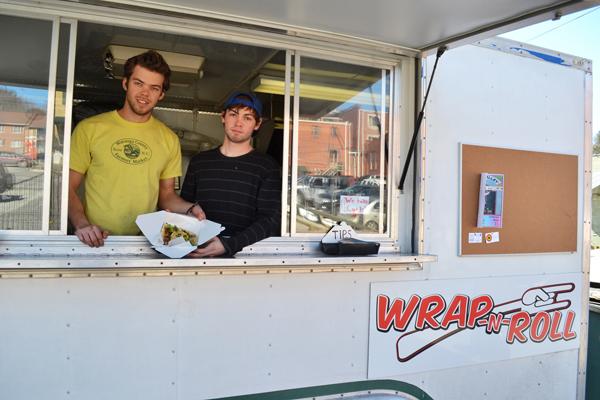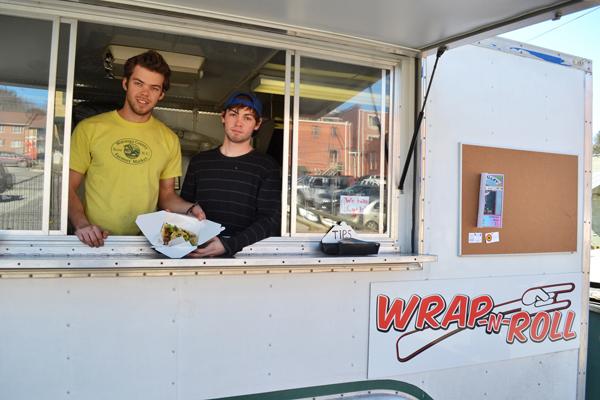 Appalachian State graduate class of 2011 Darren Ma now boasts a new business called "Wrap-N-Roll" on Howard Street in downtown Boone.
What sets his business apart from others is it's approach – serving food to students and locals in a food truck.
"It all started in the farmers market – we wanted to set up downtown," Ma said, "but the opportunity just fell into our laps, and we took [it]."
Thinking of the name for his food truck came just as easily for Ma.
"I came up with the name and I liked it, I like rock and roll, so the name just fit," Ma said.
The truck serves soup, pita sandwiches and a variety of wraps.
Ma said that when he was thinking of what kind of food he wanted to serve, quality was a high priority.
"All of our food is locally sourced – the meat [and] vegetables," Ma said.
Ma said he was thankful to have people help him along the way over the course of his journey in the tough food industry.
"I have a lot of friends who are excellent chefs who have helped me get this far," Ma said.
"The food is awesome, but the fact that it is all locally sourced makes it that much better," said Amy Weiber, Boone resident and Wrap-N-Roll customer.
Junior history major Christian McIntyre said he thought the food was good and affordable on his budget.
"I would like to open a restaurant in the Boone area, hopefully soon," Ma said. "I also think that the menu items are not only tasty and creative, but perfect for the person who wants food on the go."
Story: NINA MASTANDREA, Intern News Reporter
Photo: MARK KENNA, Intern Photographer