Healy plays last game at Holmes Convocation Center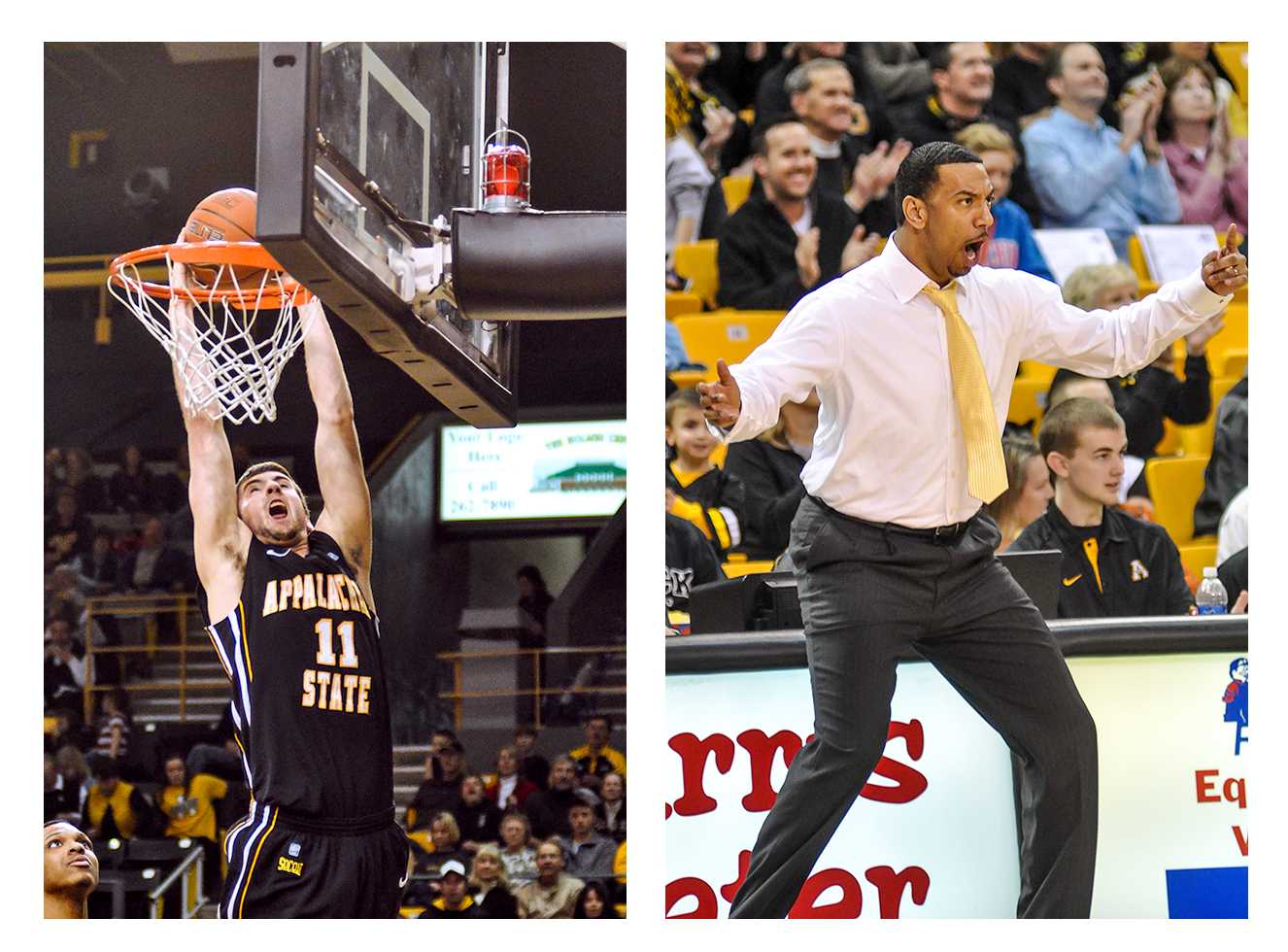 A high school student-athlete just wishes for one thing their senior year: for a letter in the mail from a coach seeking interest in them. When the letter doesn't come and the college acceptance letter does, student-athletes line up at the Holmes Convocation Center in what is called the "walk-on tryout."
During the tryout in 2009, the era of a coach-player was born. It was Jason Capel's first year as Appalachian State men's basketball head coach and Nathan Healy was a walk-on player.
During Healy's four years, he progressed from walk-on, to role player, to starter, to captain.
"Since I've been here, nothing has really changed," Healy said. "We've had the same coaching staff. We brought in a lot of new faces but we started to become a lot more disciplined. It's definitely going in the right direction."
Every year, Healy's stats have improved. His freshman year he scored a season-high of 10 points, 14 points his sophomore year and 19 points his junior year. During his senior campaign, Healy had a career-high 24 points.
Healy started every game this season as a forward, averaging 34.9 minutes per game and leading the team with 14.9 points per game. Defensively, Healy leads the team with 42 blocks, 57 steals and 228 total rebounds.
Healy played his last game in the Holmes Center on Saturday, scoring 20 points while adding 14 rebounds.
He said the sport in general is what motivated him throughout his four years at Appalachian.
"I get to play basketball," Healy said. "That's what the school pays me to do. My dad always told me to have fun. All those things are motivation, but at the end of the day, people don't play basketball this long if they don't love it."
Healy is now the captain of a team that fought its way back to win a first-round bye in the Southern Conference tournament in Asheville.
Capel said Healy is a special player.
"The reason Nate is in this position is because of hard work and doing all the little things," Capel said. "I thought he set the tone for us. Twenty points and 14 rebounds is a good way to go out. And he got the victory."
Healy said that his focus wasn't on himself during Senior Night.
"It's not the end yet," Healy said. "We still have three more games. Senior Night was a special day, but it wasn't about that. It was about my teammates, the fans and the coaches. I will remember this for a long time."
The Mountaineers will wait until Friday night to see who they will play Saturday in the SoCon tournament. The team will play the winner of the Furman and Samford game.
"We know what we have to do," Healy said. "We know it's a one game season. Finally, we made it easy on ourselves, but I think everyone knows what's at stake. We had a good week in practice leading up to these two games and I don't want to expect anything less this week."
Story: JAMES ASHLEY, Sports Reporter
Photo: JUSTIN PERRY, Staff Photographer