High Country Bass brings the bump to Boone
High Country Bass, a new monthly Electronic Dance Music event featuring local talent, kicked off Saturday with a higher than expected turnout, organizer and local booking agent Scott Rodesiler said.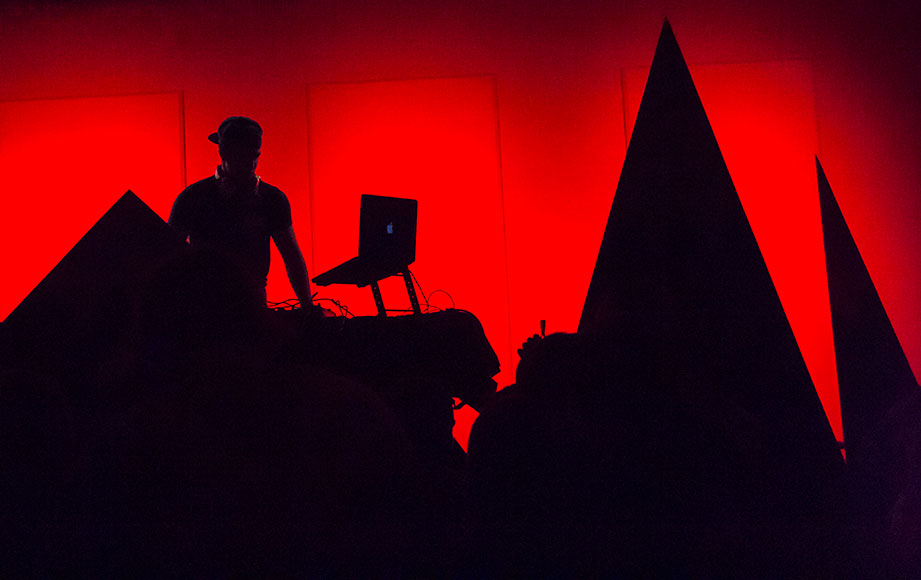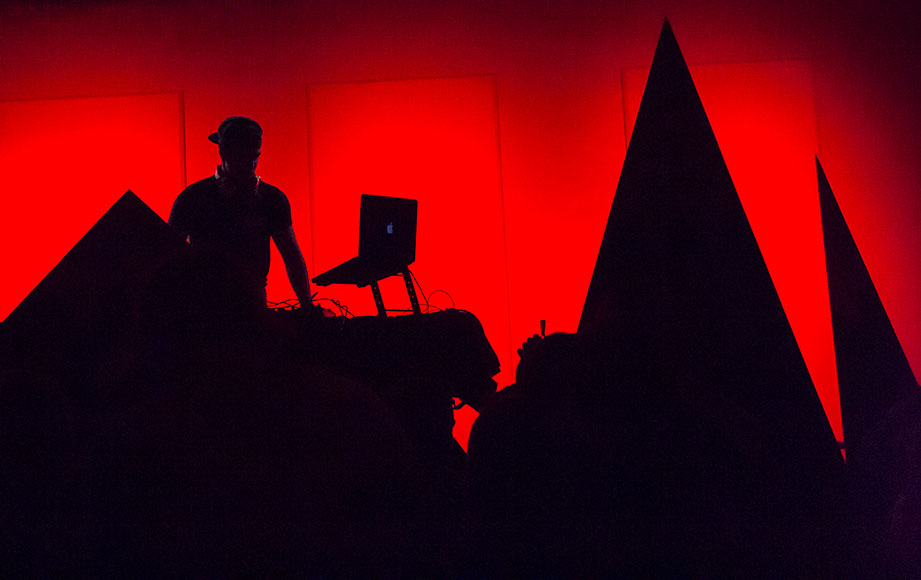 While the first High Country Bass event was expected to lose money,  more than 200 tickets ended up being sold to the dance party that night, which kept the Harvest House off of Boone Heights Drive bumping until 2 a.m.
High Country Bass is an opportunity for local DJs and other dance music artists to showcase their talent in an atmosphere that actually caters to their work in ways that bars and house parties don't.
Rodesiler hopes to feature a wide range of original sounds, such as house and trap music from across the state in addition to local staples.
"If you're going to a bar, you're paying at least $3 if you're over 21, $5 if you're under, you're going to get the same music and you're paying a beeper to get there," Rodesiler said.
The event only costs $3 in advance or $4 at the door, in hopes of keeping interest high. It is more about building a scene of EDM appreciators rather than consumers,  Rodesiler said.
"We're trying to bring the community aspect to it and the other places like [the] Charlotte aspect, and the festival lovers atmosphere to an indoor show," Rodesiler said.
Boone stands in an EDM-dry area, with most shows and concertgoers flocking to the more popular areas of Charlotte, Raleigh and Asheville.
"We need to get people interested in the music and not just the names," junior health care management major Jacob Burke said.
Burke is active in both the state and local scene, bringing some bigger names to Boone in the past few years and seeing them be met with varying levels of excitement.
"Hopefully, if we make the small shows good, it will make the big shows better, too," Burke said.
Other college towns with the same sort of interest have three or four monthly and weekly events, Burke said. The problem with Boone is a lack of willing organizations, not necessarily the lack of interest.
"There isn't much of a scene here, but until you have an event like this for people who aren't experienced in the scene to go to and get experience, you won't actually have fans," Burke said.
Burke hopes that the drum and bass scene Boone was known for in the '90s returns.
Boone natives Skylar Franks and Aaron Hinson have known each other for eight years, during which they have shared a love of dance music. For the past six months they have been performing together under the name Hood Intentions, serving as the house DJs at Sushi Club in Banner Elk.
Franks, who went to school for sound engineering in Nashville, sees university-funded shows as a deterrence to the local scene.
"We need sound organization that's not connected with the college," Franks said. "They don't want to pay anybody even though they're not getting quality sound, they're just getting interns that almost know how to do it."
The Harvest House serves that goal in creating a music-central venue that is unaffiliated with the school. But this also raises concerns in terms of noise and associated drinking and drug use.
The Harvest House does not allow either inside.
"Knowing the town and growing up here, they don't like new things," Hinson said. "This is kind of where the counterculture meets culture."
For now, though, the event is going better than anticipated, Rodesiler said.
"I think we definitely changed the mind of all the doubters," he  said. "Many people are looking forward to next month and so are we."
Story: Lovey Cooper, Senior A&E Reporter
Photo: Paul Heckert, Photo Editor