Holi, an Indian festival known for celebrating the coming of spring, was held on Sanford Mall on Wednesday. This was the first Holi festival that App State has put on for the campus-wide Diversity Celebration week.
Holi was originally scheduled for March 22 to celebrate the first day of spring, but was canceled due to inclement weather.
The origin of Holi derives from the Hindu legend of Prahlad, the son of a demon god named Hiranyakashipu, who worshiped the god Vishnu. Hiranyakashipu was furious with Prahlad for worshiping someone other than himself, and so he ordered his sister, Holika, to kill Prahlad by fire.
A bonfire was lit, and Holika held Prahlad while sitting on the fire. Holika died from the fire, but Prahlad remained completely fine. Bonfires are lit all over India and reenactments of the legend are performed every year.
During Holi, a colored powder called gulal is thrown into the air and sprays the crowds below. The goal is to become covered in this powder from head to toe so that everyone becomes indistinguishable.
By becoming indistinguishable, participants are encouraged not to judge their neighbors and to forgive those around them for any ill wills. According to holifestival.com, the event helps people heal mentally and spiritually as well as helping them form interpersonal connections with everything around them.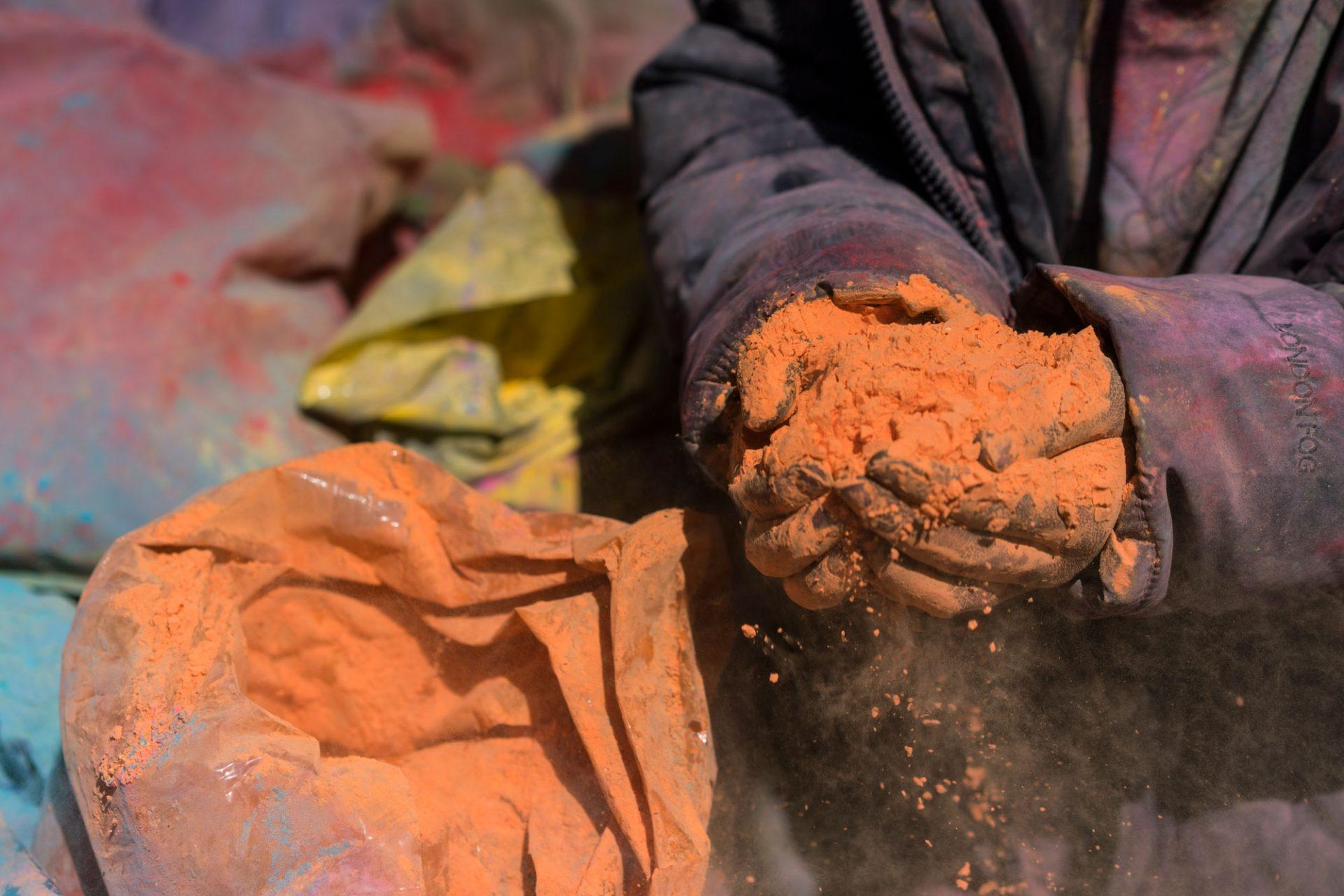 The colors of the gulal are also symbolic to deeper meanings of the Southeast Asian culture. According to smithsonian.com, yellow, blue and red are the predominant colors used during Holi.
Yellow represents the merchant class of India, or the Visayas. In most ancient paintings, their skin pigment was depicted as being yellow. Blue is also the color of many Hindu deities, so blue is used widely during the celebration. Red, the color of weddings and festivals, is used to bring overall encouragement and joy to the celebration.
The bright colors of gulal are also believed to bring about the coming of spring, where the people will welcome the new colors that spring brings to nature, according to smithsonian.com.
Anisha Sharma, a sophomore sustainable development major, organized the event. Sharma is of Southeast Asian descent and organized the event to bring awareness to Southeast Asian traditions and Hindu festivals.
"Southeast Asia is one of the most underrepresented cultures on App's campus because there aren't many students with any Indian or Nepalese descent," Sharma said. "I wanted to organize this event just to show that we have traditions as well that haven't been thrown on this campus. There's also a lack of representation for Hinduism on campus, and I want this event to start a wave of more traditions being held for the students."
App's celebration of Holi attracted many people to come out and participate. Most students wore white shirts that became brightly colored toward the end of the three-hour-long event. Even passers-by who were not dressed for the event participated.
Monique Geter, a freshman, heard about the event and said she came to just have fun, but realized the impact Holi could have on App students.
"We have a lot of diversity, and diversity week is a great way to show diverse students that we appreciate them and are willing to learn about their cultures and traditions," Geter said.
Holi not only celebrates the changing of seasons, but the changing of humanity as well. As a celebration of diversity, love and forgiveness, the message of Holi is the hope that people will become more loving and accepting of other people, no matter what their race, religion, gender or sexuality, according to holifestival.com.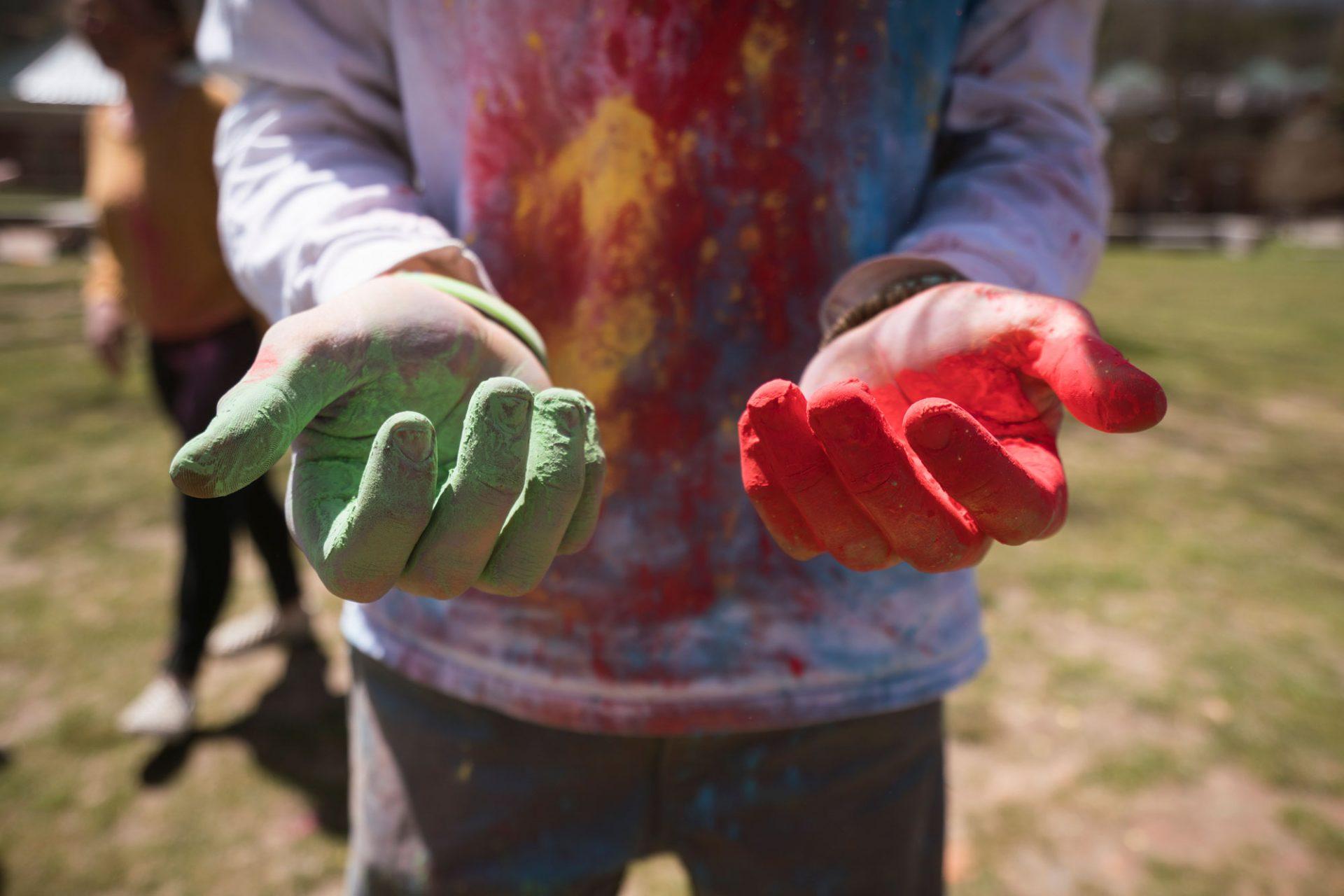 Ivasun Carter, a freshman criminal justice major, heard about the event through App State's diversity week calendar of events.
"I would like to learn about Hindu cultures and activities. I think it's a great celebration to bring about diversity," Carter said. "I also think this will be a great learning opportunity. I don't know how large the Hindu community on campus is, but I know that I and many other students would love to participate in more events and learn about the Southeast Asian culture. With this being the first Holi held at App, I hope that it will continue to be an annual event."
Throughout the span of the event, students became covered in different colors, achieving the goal of being unrecognizable. All of the packets of gulal were used on the dozens of participants on Sanford Mall in the celebration of spring.
Megan Tate, a senior biology major, participated in the event and spoke about the lack of diverse representation on App's campus.
"The diversity on campus doesn't seem to be as visible as I think it should be," Tate said. "I think it's definitely gotten better over the years since more students with diverse backgrounds are coming to school here, but when I first started school here I didn't notice a real effort for outreach to diverse students. Increasing events like Holi and understanding how important diversity week is for App will help with the diversity of students on campus."
Story by: Amber Grant, A&E Reporter
Photos by: Hayley Canal, Staff Photographer
Featured Photo Caption: Students celebrate the Hindu holiday Holi, or "the festival of colors," on Sanford Mall as a part of App State's 2018 Diversity Celebration.