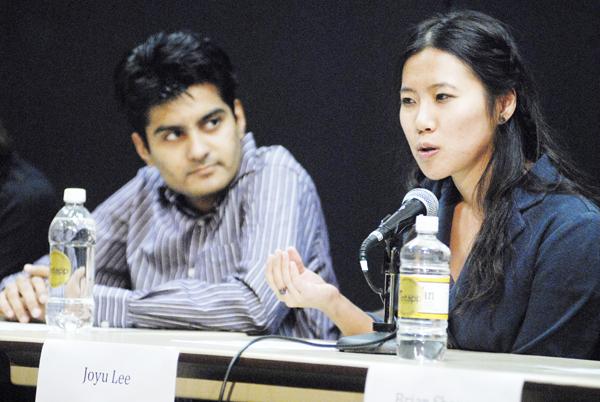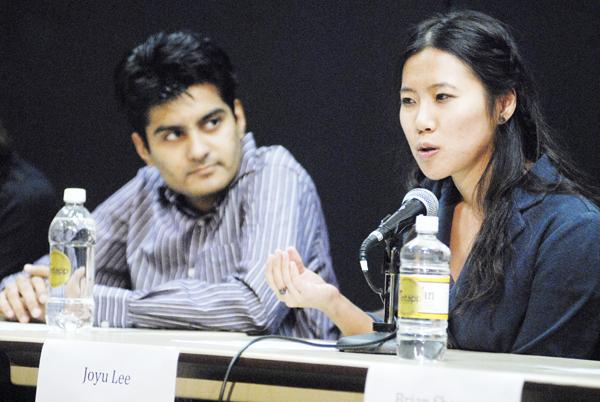 Around 80 students gathered in the Table Rock room of Plemmons Student Union to hear six international students speak about their respective countries.
The event, called the Global Perspectives Panel was hosted by International Appalachian.
The six panelists, representing Zimbabwe, Germany, Argentina, Taiwan, India and Egypt answered questions about the culture of their country, their experiences in America and at Appalachian and stereotyping.
Sophomore Spanish and Global Studies major Allison Crook helped organize the panel. "This panel is a great opportunity to raise awareness of different cultural norms, stereotypes, and current events," Crook said. "So often, our campus does not realize how truly diverse we are."
Sophomore accounting major Brian Shangwa represented Zimbabwe in the panel.
"I want to bring more international attention to Americans," Shangwa said. "I want more international students to feel comfortable coming here and they will feel more comfortable if the Americans know more about the outside world."
"All the kids had something different to say as they represented their respective country's cultures and it was very interesting" Yuki Matsuzaki, junior International Business major said.
Matsuzaki, also a member of INTAPP, helped arrange extra credit opportunities with department heads for students who participated in the panel.
Story: EMILY AUTON, Intern News Reporter
Photo: MAGGIE COZENS, Photo Editor