The 2014 season will not only be the last year in the Southern Conference for men's tennis, but it will also be the last year for the team's senior captains Matt Saltsgaver and Sebastien King.
"I would want the team to remember us winning the last SoCon and having a good season," King said. "I want the younger players to remember us for preparing them to eventually be captains."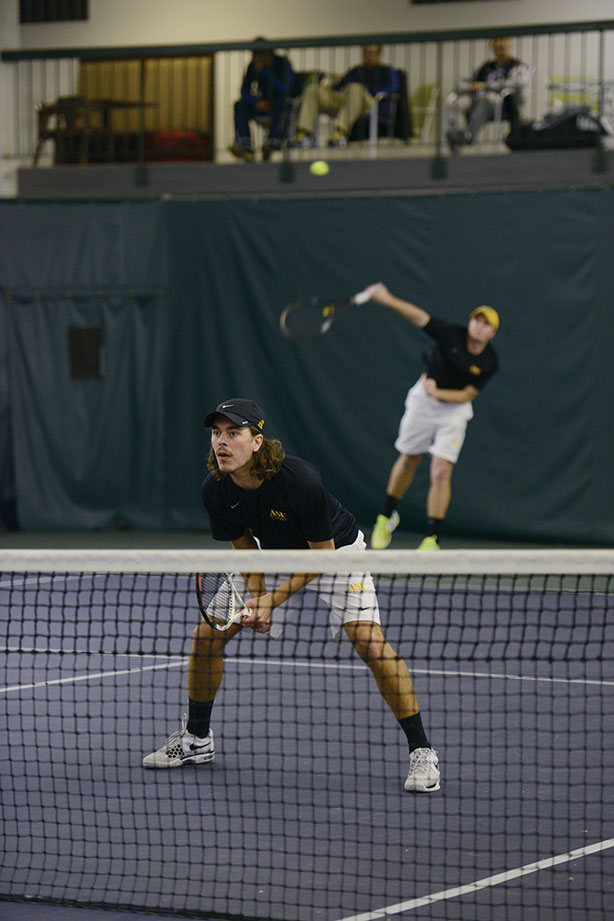 The team currently has eight underclassmen and four upperclassmen. Five of those underclassmen are freshmen, and three of the underclassmen are brand new to the team this season.
Head coach Bob Lake has high expectations for his captains and how they will prepare the newcomers for the season, he said.
"That's the way it's going," Lake said. "Those two are showing the way to the freshmen, and they'll do anything they have to do for our guys. They've been with me since they were freshmen, and this is their fourth year for both of them, and they're doing a good job as captains."
Even with a young team, the Mountaineers have a 3-2 record this season.
"It's fun because they're young and they're energetic, but it's tough at times," Saltsgaver said. "I think we've already done a lot for the freshmen on the court. I guess all we can do is be there for them until they keep growing."
Saltsgaver had the team-high in singles victories during his freshman year at Appalachian State with 15 recorded wins.  He continued on to be named second-team all-conference at number six and had a five-match win streak in his sophomore year.
As a junior, Saltsgaver had a four-match winning streak and played predominantly as the team's No. 5 placement instead of No. 6.
King also recorded the most singles victories on the team in his freshman year with 15 wins. He has played both singles and doubles heavily since his freshman year at App State and started with a 12-8 record at No. 2 doubles.
As a sophomore, King was exclusively in the No. 4 singles spot and was named second-team all-conference at No. 1 doubles. As a junior, King was selected to the all-SoCon doubles team with his teammate Zach Bost.
This season, King is 4-0 in doubles with his partner Bost, and has a singles record of 1-4. Saltsgaver has a current singles record of 3-1. The captains are working to compile winning records to finish their careers at Appalachian.
Men's tennis is back in action Sunday on the road against Samford. The match is set to begin at noon.
Story: Jess Lyons, Sports Reporter
File Photo