King Street selected as Great Main Street finalist
North Carolina residents nominated Boone's King Street as a finalist for the N.C. Chapter of the American Planning Association's People's Choice of Great Main Streets.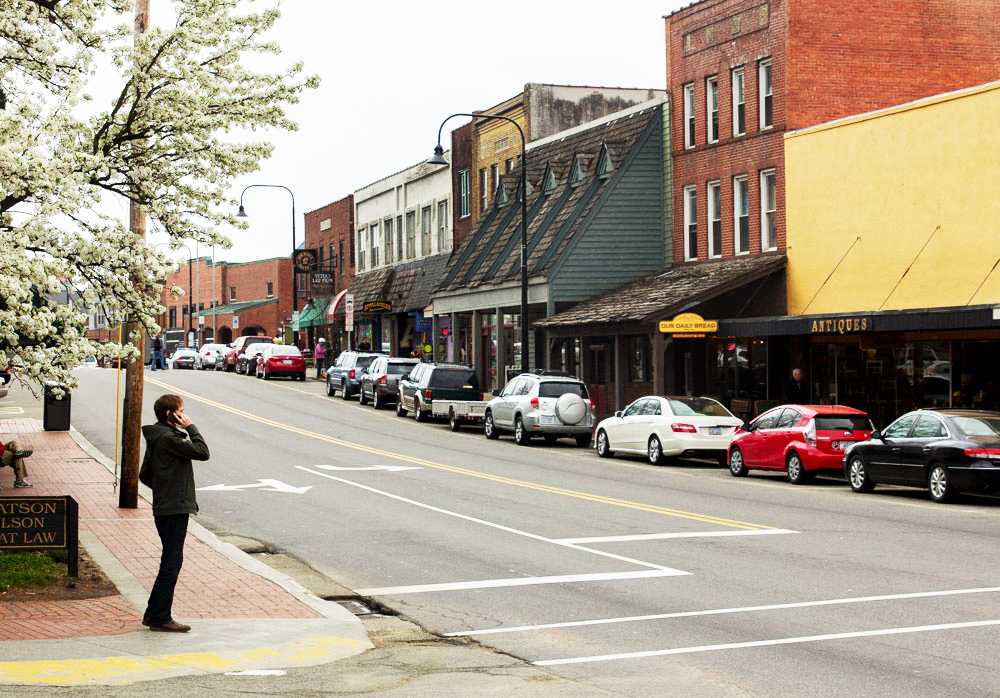 A campaign was launched last month by the N.C. Chapter to find people's favorite main streets and public places in the state. A panel of nine judges narrowed down the list to six main streets and has given residents an opportunity to vote.
Emily Beddingfield, chair of the 2014 Great Places in N.C. Awards Program, said anyone could nominate a main street online by submitting 100 words about the street and two pictures.
"The panel looked at qualities such as how well a main street provided multiple services, not just a center for commerce, but also a gathering place for people," Beddingfield said. "Main streets have the potential to be both streets and places, a place that draws people in and creates opportunities for community gathering, shopping, entertainment, etc."
Benson's Main Street, Morganton's E. & W. Union Street, Mooresville's Main Street, Charlotte's North Davidson Street and Belmont's Main Street join  King Street as finalists for the People's Choice recognition.
"Overall, the goal of the program is to celebrate great places in N.C. and the communities that sustain them," Beddingfield said.
Voting officially started April 10 and will conclude at 5 p.m. on May 9, according to nc-apa.org. The winners of the competition will be announced the week of May 12. Voters can pick their favorite Main Street finalist by voting at greatplacesnc.org.
Beddingfield said that the winning community would be recognized in a multitude of ways, including being awarded a framed certificate and being invited to a Town Hall Day event in Raleigh.
The winner would also be recognized at the APA-N.C. conference with an opportunity to make a presentation on the story of their success and being highlighted in a press release that will be sent out statewide.
Highlights of King Street that the website mentions include the Mast General Store, the F.A.R.M. Cafe and Boone Bagelry.
Sheri Moretz, Mast General Store's community relations manager, said the area was basically a ghost town when Mast General Store first arrived, but they have seen the town and King Street develop into a thriving area.
"There is lots of positive energy in downtown Boone right now," Moretz said. "I hope to see that continue even further in the future."
Boone Mayor Andy Ball said the Town of Boone is in the initial stages of looking to preserve downtown Boone as a historical district in the future, furtherestablishing King Street as a great main street.
"It is a great honor for King Street to be recognized for a prestigious award such as this," Ball said. "King Street represents the historical and cultural center of Boone, and I hope it is an award that we will win."
Story: Gerrit Van Genderen, News Reporter
Photo: Paul Heckert, Photo Editor