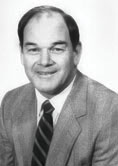 Editor's note: This is the third part of a five part series on Head Coach Moore. The other parts can be viewed online.
Head football coach Jerry Moore went to Appalachian State to coach the Mountaineer football team. He'd get to his office at around 5 a.m. and leave at 9 p.m.
"In this business you better work because everybody in this business works," ASU Offensive Coordinator Scott Satterfield said. "You have to do everything that you have to do in order to get prepared. He just instilled that ever since I was a player. As a coach, it's the same way. The three most important things he always says is preparation, preparation, preparation."
Coach Moore found himself in a tough situation when he first arrived at Appalachian.
Many ASU fans had doubts about Moore because of his poor record at Texas Tech.
Appalachian fans were accustomed to winning teams that made the playoffs each year.
However, Moore was confident that he could continue ASU's winning ways. He knew he was going to accomplish great things with his new coaching staff, which included current East Carolina Head Coach Ruffin McNeal.
And sure enough, despite losing 52 players from the roster, Coach Moore quelled any doubts about his coaching ability with wins over Gardner — Webb and Wake Forest in Appalachian's first two games of the season.
Former third-string quarterback D. J. Campbell led ASU's State to a 9-3 record in 1989. It looked like Coach Moore was going to make it.
On Wednesday, four days after Appalachian State's conference win over Chattanooga, and the football team is clumped in a huddle in the middle of the field praying.
No one is moving because they are focused on prayer.
Moore is within the huddle, praying as one with the rest of his football team. In a few days, his team will take the field against Costal Carolina and, which they took down 55-14, instead of being one with his players, he will be the one that is leading the charge.
"I think the players respect him," Satterfield said. "When you respect someone, it doesn't matter if they yell at you or they whisper to you. When you respect them, you are going to do exactly what they tell you to do, and when you don't do it, you feel like you let them down. You don't ever want to let Coach Moore down."
Moore is the oldest, calmest and most confident man in the huddle. After the prayer, Moore walks off the field with his slow Texas gait.
He has definitely come a long way since that 0-10 season his freshman year of high school.
Story: CHASE ERICKSON, Intern Sports Reporter
Photo Courtesy: APPALACHIAN ATHLETICS