The Appalachian State women's basketball team never let second-place SoCon foe Davidson settle into a rhythm Saturday, beating them 74-66 for a second consecutive win.
The Mountaineers were led by junior forward Maryah Sydnor, who posted a career high 36 points.
Sydnor's previous high was 30 points, which came against Chattanooga in March 2012.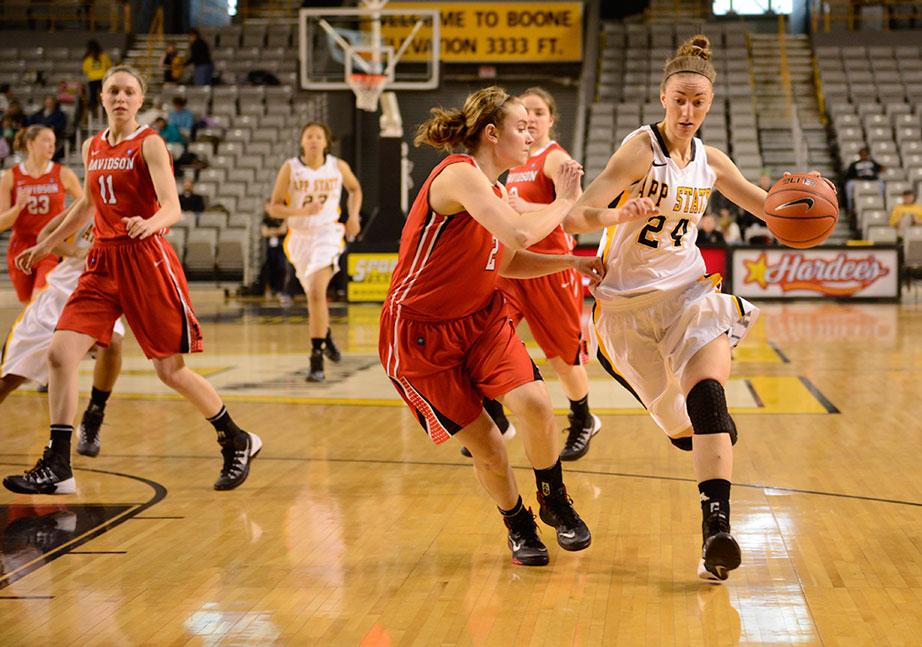 "I just took the shots that they gave me today," Sydnor said.
In addition, Sydnor also pulled down 15 rebounds, one shy of tying her career high.
"It was our best win of the season and I do not think anyone is going to want to face us now," head coach Darcie Vincent said.
One of the keys for the win against Davidson was contributions from the bench and rebounding.
"Our bench took over the game," Vincent said.
The Mountaineers had 21 points off the bench and out-rebounded Davidson 42 to 27.
Appalachian got out to a quick 4-0 lead before Davidson scored its first basket of the game.
The Mountaineers led for most of the game and led by as many as 11 points.
However, the Wildcats clawed back in during the second half thanks to sophomore forward Dakota Dukes who had 23 points – leading the Davidson squad.
In the last five minutes of the game, the Wildcats led 54-55. It was their final lead Saturday.
Appalachian responded with a 3-pointer from junior guard Katie Mallow to make it 57-55.
"I just got back into the game when [sophomore Farrahn Wood] told me to shoot it," Mallow said.
The Mountaineers never looked back and held off the Wildcats down the stretch as they coasted to their second pair of back-to-back wins this month.
The Mountaineers are back in action at home Monday against Georgia Southern at 6 p.m.
Story: Katherine Glassman, Intern Sports Reporter
Photo: Justin Perry, Web Manager/Photographer